Samsung announces Exynos 9820 8nm chipset with NPU and 40% better GPU performance
Today, Samsung has officially unveiled its next-generation mobile chipset — Samsung Exynos 9820 in China carrying a tagline that reads "Extraordinary wisdom, born from the inside."
The new chipset from Samsung is manufactured using 8nm LPP FinFET process, which the company says consumes 10 percent less power compared to the 10nm process. For comparison, Huawei's Kirin 980 and Apple's A12 Bionic chipsets are manufactured using the 7nm process.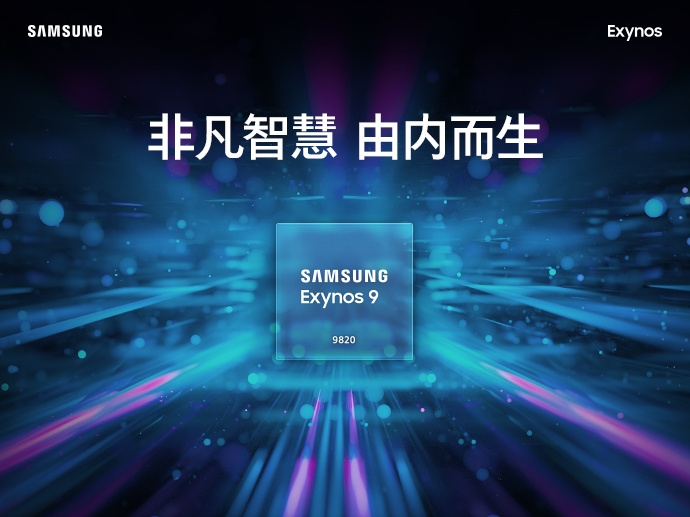 Samsung Exynos 9820 has a tri-cluster architecture with the fourth generation custom designed CPU cores. It consists of two custom cores for processing power, two Cortex A75 large cores for optimal performance, and four Cortex A55 small cores for greater efficiency.
As per the company, compared to the Exynos 9810, the multi-core performance increased by 15 percent and single-core performance increased by 20 percent. The overall performance of this new chipset is 40 percent better than its predecessor, claims Samsung.
The chipset comes with the Mali-G76 MP12 graphics processor, which has more execution units and double channels. It is claimed to offer 40 percent better performance than the GPU in Exynos 9810 and is also said to be 35 percent more energy efficient. For comparison, the Kirin 980 chipset features Mali-G76 MP10 GPU.
For the first time, the Exynos 9-series chipset from Samsung comes with Neural Processing Unit (NPU) which is said to offer seven times artificial intelligence-based computing power compared to its predecessor.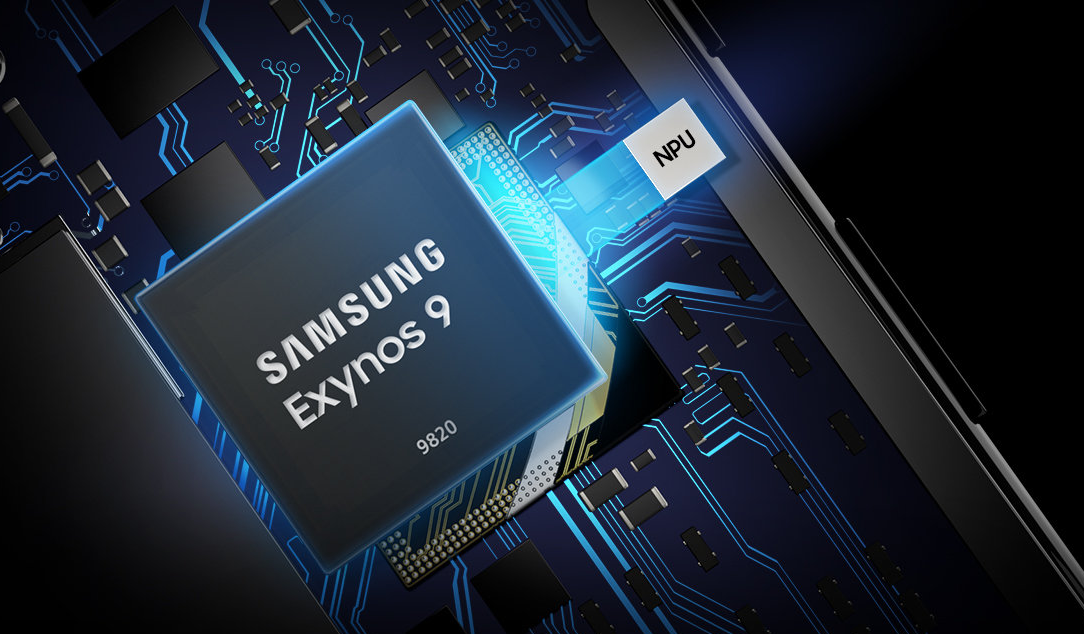 Coming to the photography, the Exynos 9820 chipset has advanced ISP that supports up to five sensing elements, including infrared sensors for enabling facial recognition. For the front-facing camera, it supports camera sensor of up to 22MP and the same 22MP for the rear camera. It also supports dual-camera setup with a maximum of a 16MP camera sensor. For video recording, the chipset supports 8K 30fps and 4K 120fps and also supports 10bit HEVC/H.264/VP9 codec.
For the display, the chipset supports 4K resolution. As for connectivity, the new chipset from Samsung supports 4G LTE baseband with highest downlink Cat.20 8CA that supports peak speed of 2Gbps and uplink speed of up to 316Mbps. It also supports UFS 2.1/3.0 flash memory and there's also a hardware-level PUF key management.
Read More: Fresh Samsung Galaxy S10 details: triple camera specs, Infinity-O notched display, One UI and more
The Samsung Exynos 9820 flagship chipset from the South Korean giant will be mass produced by the end of this year and is expected to be used in the company's upcoming smartphone — Galaxy S10 — which could be unveiled in February next year during Mobile World Congress.