Realme, the OPPO offshoot which entered into the market this year announced its new logo today. Not only does it have a new logo, it also has a new wordmark, and redesigned official and community websites.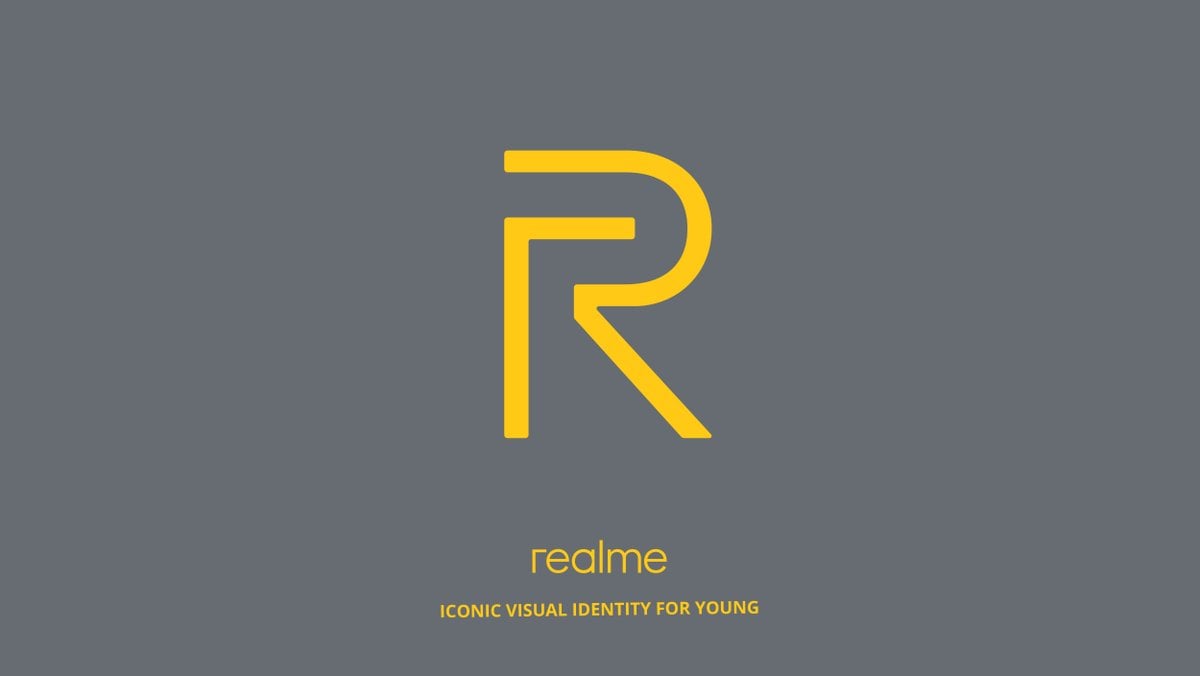 The old Realme logo which also doubles as its wordmark had the company's name in lower case with the "real" part of the name in red and the "me" in black. The new logo is a mashup of a lowercase "r" and an uppercase "R".
The logo was designed by Eddie Opara, an award-winning designer who works for Pentagram. Pentagram is the world's largest independent design consultancy and they are behind the design of the logos used by MasterCard, Tiffany and the logo for the 2017  Warner Bros/DC film, Justice League.

Eddie Opara says the inspiration for the uppercase "R" logo comes from the way people interact with their phones.
Realme also has a new wordmark which has the company's name in lowercase with the "r" having the same design as the lowercase "r" of the logo. The name is written in gray against a yellow backdrop. Realme says the gray of the text stands for professionalism, calmness, and inclusiveness while the yellow, referred to as "Realme Yellow" stands for power, style, modernity, and timeless youthfulness.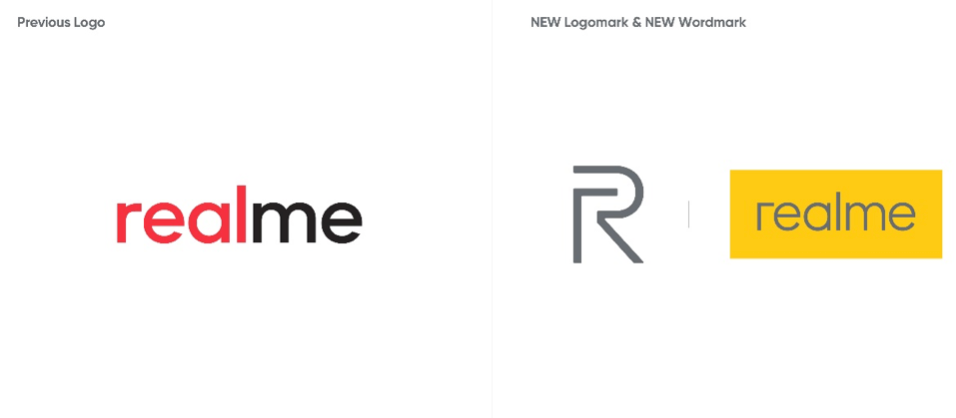 The new logo, wordmark, and colors are already in use by the manufacturer's official social media handles. The official website and community website have also been redesigned. Realme has also confirmed that they will be used for its products henceforth.
READ MORE: Upcoming Realme U-series phone may come with Helio P70; Could be selfie-focused phone
It also revealed that the new packaging will be used for new units of existing devices, so buyers should not be surprised to see the old packaging and new packaging existing side-by-side since the change is a gradual process.
What do you think about the new logo and wordmark? Let us know in the comment box.
(Source)