Get An Extra PayPal Discount On The YG300 Home Mini Projector And One Add On item For $1 On GearBest
by Vinay Patel ago0
Looking for a cost-effective projector that's not only suitable for private theater but also comes in handy in children education? The ingenious YG 300 Portable Mini projector might just fill the bill.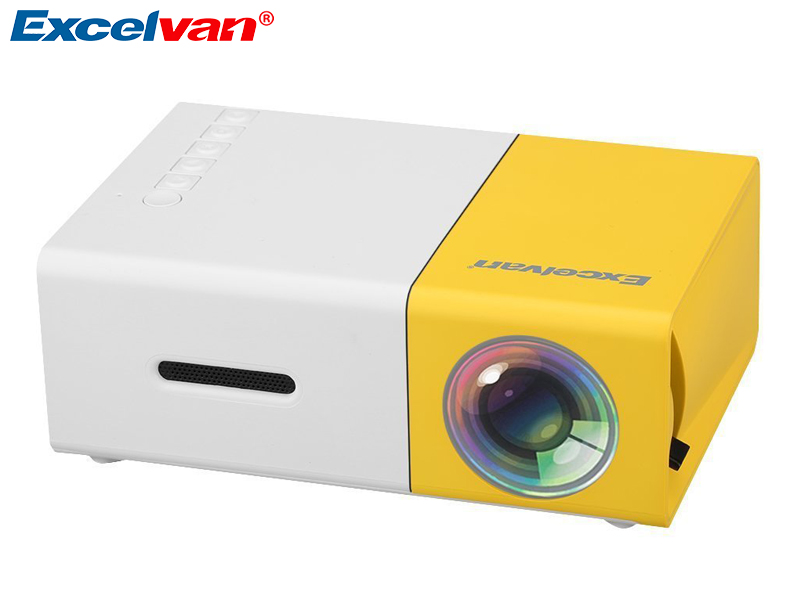 A highly compact yet efficient mini projector that fits into your bag, the YG 300 is designed to meet your varied needs. This Excelvan-branded mini projector fuses modern technology with awe-inspiring features and top-end specifications.
The YG300 projector is not only a great choice for private theater but is also suitable for outside use, thanks to its handheld size. Moreover, it can be easily charged using a power bank that you can carry everywhere you go.
As far as its display quality is concerned, the YG300 projector delivers 50 lumens brightness, coupled with 320 x 240 native resolutions for an unmatched viewing experience.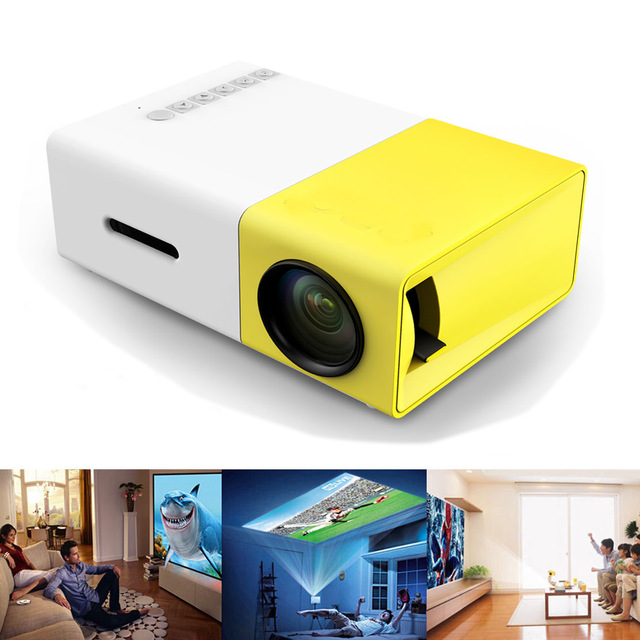 This LED mini projector support 1080 pixels physical resolution with both 16:9 and 4:3 aspect ratios, making it ideal for cinephiles who fancy enjoying large-sized screen without spending a lot of money.
The YG 300 Portable Mini Projector lets you watch movies, display images or computer screen on a smooth surface. It delivers a projection size of up to 60 inches with a projection distance from 1 to 3.8m.
It features numerous interfaces such as HDMI, USB, AV, SD card slot and comes with a built-in speaker so you do not need to worry about connecting it to an external speaker. The YG300 is perfect for home theater and an ideal toy projector for kids play or education.
While you'd normally end up spending a fortune on a mini projector that offers comparable features, the powerful YG300 Portable Mini Projector can now be yours at an unbeatable price of $42.22 on GearBest. There's more for you to cheer about.
Staying true to its reputation for offering a wide selection of electronic items at affordable prices, GearBest is giving buyers an opportunity to avail a $5 off coupon if your cart total exceeds $50. Moreover, you can qualify for getting an add-on for just $1 if your grand total is more than $20.
If you're one of the first 2000 new customers, you can avail an extra PayPal discount and get $5 off over $50. Alternatively, you can buy the Gocomma Projector Screen which carries a $14.59 price tag together with the YG300 mini projector to save a considerable amount of money.
While your total price with the two items added to your shopping cart will be $56.72, you pay only $55.81, saving $0.91 at the time of checking out.
You can visit this link if you're interested in taking advantage of these discounts, which will be valid for the yellow-white color version of the min projector for a limited period of time.
Get The Excelvan YG300 Home Mini Projector For An Unbeatable Price