Get Up To 10% Off On A Wide Selection Of Outdoor Gadgets On GeekBuying [Coupons Inside]
by Vinay Patel ago0
As part of its Outdoors & Toys Sale, GeekBuying is giving RC toys enthusiasts an opportunity to buy their favorite gadgets at unbeatable prices.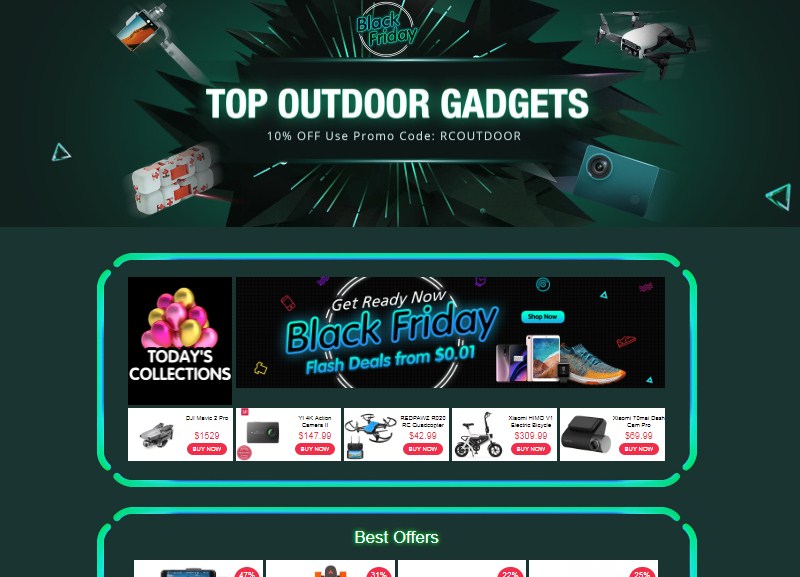 Moreover, the Chinese online store is offering a chance to save extra money in the form of coupon code RCOUTDOOR. The coupon can be used at the time of checking out to get an extra 10% off on all items featured on the promotion page.
Dubbed as 'Top Outdoor Gadgets,' this recently kicked-off promo has been divided into several categories that comprise a wide selection of items. You can get your hands on a slew of RC toys, car accessories, and items that come in handy during an outdoor activity.
Let us take a gander at some of these items that you can now buy without emptying your pocket on GeekBuying. Moreover, we'll show how you can save a considerable amount of extra money on the aforesaid products without breaking much of a sweat.
Xiaomi HIMO V1 Portable Folding Electric Moped Bicycle
If you're in the market for a top-branded e-bike, the HIMO V1 from Xiaomi might just fill the bill. It is powered by a 250W motor that delivers max 20km/h speed as well as a max 20-degree gradient.
This Xiaomi-branded electric bicycle draws its juices from a robust 6Ah Li-ion battery that helps it reach max 30km mileage in electric mode and 50km mileage while in moped mode. It features a 12-inch inflatable rubber tire which makes it a great choice for all sorts of grounds.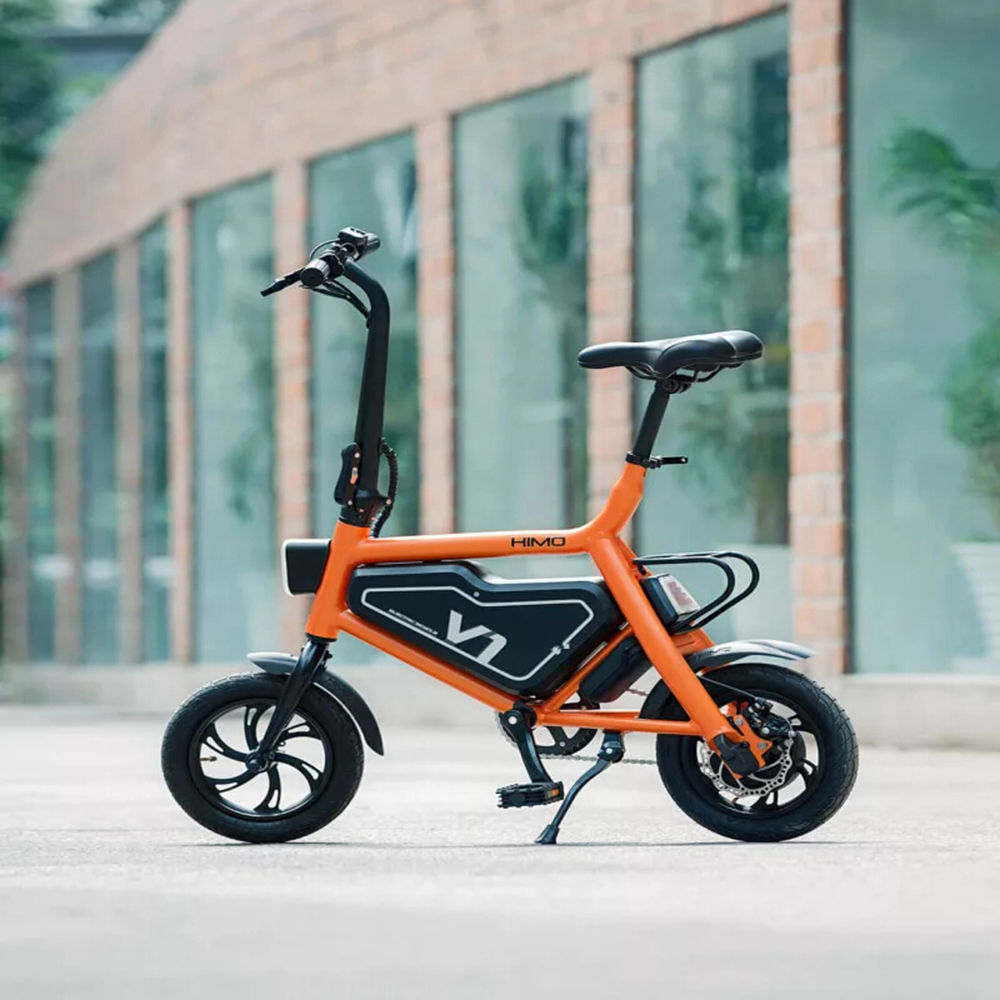 The HIMO V1 normally carries a steep price tag, but you can now buy it for just $309.99 on GeekBuying. This is a significant 23% reduction in the e-bike's original asking price of $399.99. On the downside, this discount, which is valid for white color version is slated to end in just 6 days.
Alternatively, you can buy the orange tinted Xiaomi HIMO V1 Portable Folding Electric Moped Bicycle, which usually sells for $399.99 but is currently up for grabs for just $319.99. In order to avail this 20% discount, all you need to do is to follow this link before the promo ends in 3 days.
REDPAWZ R020 Blast RC Quadcopter RTF
Looking for a drone that's loaded with awe-impressive features but doesn't cost a bomb? You might want to take a gander at the REDPAWZ R020 drone that has gone up for sale bearing a lowered price tag of just $42.99 on GeekBuying. Note that the drone usually sells for $58.99.
You can connect the REDPAWZ R020 drone using Wi-Fi and enable the real-time transmission function and control aerial photography and view. The drone houses a 120° wide-angle camera that breathes new life in your photos and videos.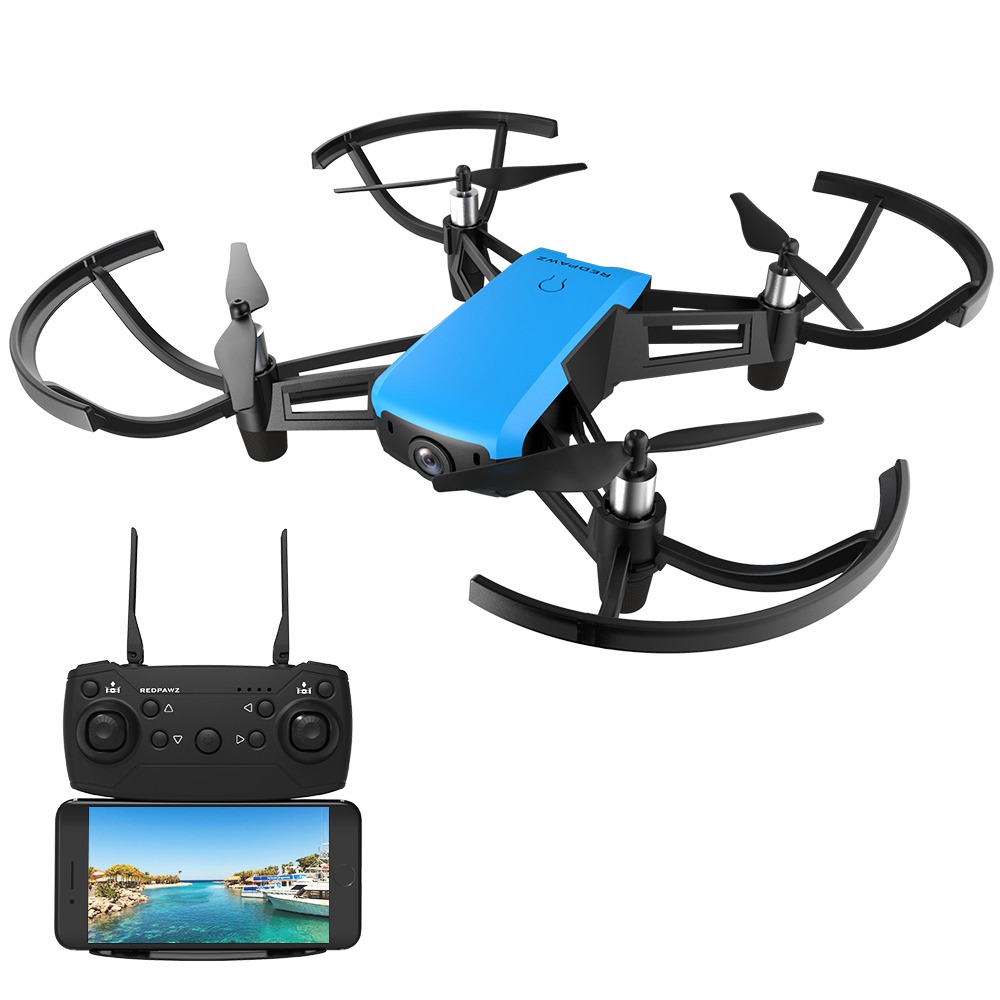 Moreover, you can use its Altitude Hold mode to lock the drone at the desired height. The drone hovers without shifting at the locked height so that you can take higher quality photos or shoot videos while it efficiently avoids jitter.
You can get an 18% off on the R020 model that comes with extra battery. While you'd end up shelling out $65.99 for this variant, it can now be yours for only $53.99. Regrettably, the promo was on the verge of wrapping up at the time of writing.
The regular REDPAWZ R020 model, on the other hand, will be carrying the aforesaid discounted price for 6 days and you can follow this link to buy it at an unbeatable price.
Xiaomi Mijia 4K Touch Screen Action Camera
The Xiaomi Mijia action camera has an IMX317 image sensor, which is coupled with a 7 glass lens for high-quality picture quality. It packs a powerful Ambarella A12S75 chipset under the hood and is backed by a 1450mAh lithium battery and a slew of other features that makes it an irresistible action camera.
While the market is brimming with all sorts of action cameras that boast exceptional features, these cameras don't come cheap. If you've been waiting to buy a top-branded action camera without spending a lot of money, It might interest you to know that the Mijia 4K action camera is currently available for a considerably reduced price of just $86.99 on GeekBuying.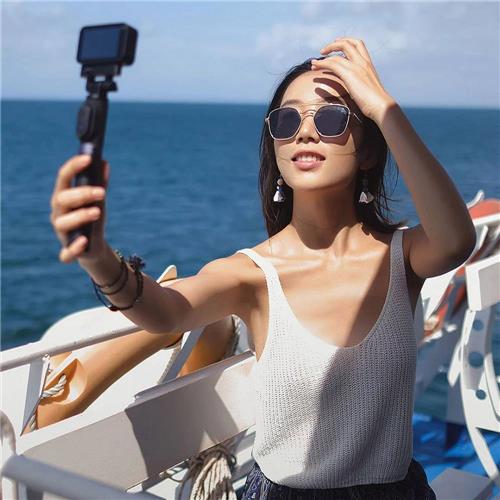 This is a 42% reduction in the action camera's original selling price of $149.99. But if that doesn't impress you much, you can apply coupon code GKBBF07 and get an extra $7 off before placing your order. This helps you bring your grand total down to just $79.99.
You can visit this link to buy this official international version of the Xiaomi Mijia 4K action camera for a lowered price before the promo ends in 6 days.
Fat Shark 101 Kit
Drone enthusiasts, rejoice. This Fat Shark's 101 Kit encompasses everything you'd need to prepare and make a foray into the sports drones' realm. The kit has a custom-designed quadcopter, Recon goggles along with a professional-grade radio that's capable of working directly with simulators.
This kit would normally set you back $259 on both online and offline stores, but GeekBuying is offering it for just $169 for a limited period of time. On top of that, you can use coupon code GKBBF10 and get an extra $10 off.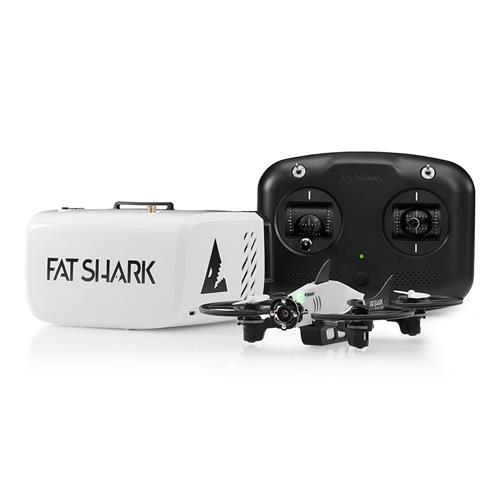 In other words, you can use the above-mentioned coupon to bring your already lowered grand total further down to just $159 before you click the 'Place Your Order' button. This 35% discount will be valid for only 6 days and the coupon is likely to expire soon. You can follow this link to take advantage of the discount.
YI 4K+ Action Camera
This tiny camera adopts a myriad of advanced technologies. It is powered by an Ambarella H2 chipset, quad-core Cortex-A53 ARM processor which encompasses 64-bit HDR video processing, paired with superior imaging. It houses a Sony IMX377 12MP 1/2.3-inch sensor, which is relatively faster than its precursor and enables the new model to shoot 4K videos.
Moreover, the YI 4K+ Action Camera boasts 7 layers of optical glass lenses along with f2.8 large aperture thus increasing the light intake and capturing crystal clear and detailed pictures. It is backed by a 1200mAh battery that delivers up to 120-minute service life in 4K mode.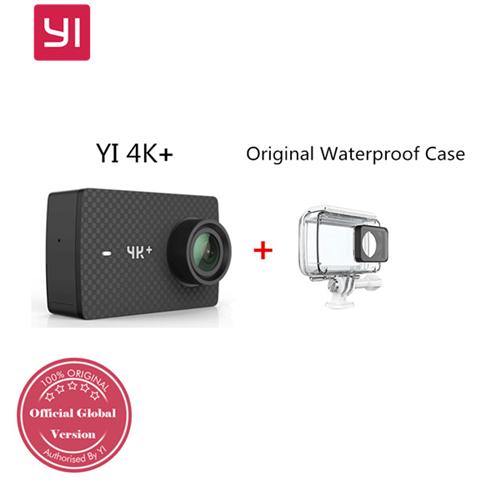 While you'd normally associate a steep price tag with a high-end action camera that offers comparable features, you can buy the YI 4K+ Action Camera for only $209.99, while it's original asking price is $429.99. You can extend this 51% discount even further by applying coupon code GKBBF20 while checking out.
In order to ensure you do not end up missing this opportunity to get your hands on this coveted action camera at a lowered price, you can head straight to this link without wasting time. Note that the promo will come to an end in 6 days.
Check Out GeekBuying's Outdoors & Toys Sale