Next year, OnePlus will be releasing its first 5G smartphone. A recent report had revealed that the upcoming OnePlus 5G phone won't be the successor of the OnePlus 6T, but may arrive as a device from a new lineup. The report had also revealed that the 5G phone from the company would be costlier than its existing smartphones. Citing information received from people who are aware of the matter, Fudzilla has claimed that the OnePlus' 5G phone will be costing $100 more than the OnePlus 6T.
In the U.S., the OnePlus 6T smartphone has a starting price of $529 and its highest configuration model costs $629. Hence, the first 5G phone from OnePlus is expected to be priced at $650. It is expected to be fueled by the Snapdragon 8150 chipset that will bring along Snapdragon X50 5G NR modem.
The report further reveals that the OnePlus 7 that will be arriving as a successor for the OnePlus 6T will be a 4G phone. However, the Chinese manufacturer is speculated to release a 5G version of the smartphone. This suggests that both phones may feature identical specs.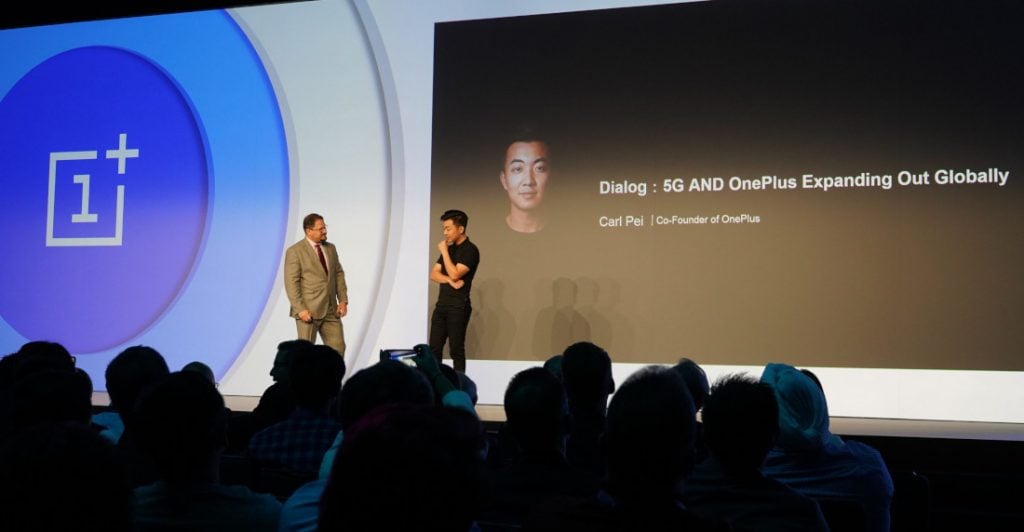 It may so happen that the OnePlus 7 may feature Snapdragon 8150 chipset with Snapdragon X24 modem for 4G connectivity and the OnePlus 7 5G variant may support 5G networks with Snapdragon X50 onboard.
However, as mentioned at the beginning of this post, there are some contradictory rumors that claim that the OnePlus' 5G phone will belong to a new series of smartphones from the company. Hence, it is advisable to wait for further reports to know the specs and moniker of the upcoming OnePlus' 5G phone. China, the U.S. and a few European markets are expected to be the target markets for the 5G phone from OnePlus since these regions will be 5G ready in the coming year.
In August, OnePlus had successfully conducted 5G testing and it confirmed that it will be soon launching a 5G phone in the market. It will be one of the first 5G phones to debut next year. Apart from OnePlus, various other smartphone makers such as Samsung, Xiaomi, Huawei, Honor, Lenovo and so on are gearing up to release 5G smartphones in the coming year.
(source)