With chipsets having dedicated NPUs (neural processing units), it was only a matter of time before performance tests for that part of a processor surfaced. A benchmark result has surfaced that compares the AI performance of major chipsets including upcoming ones, and Qualcomm's yet-to-be-announced Snapdragon 8150 takes the top spot.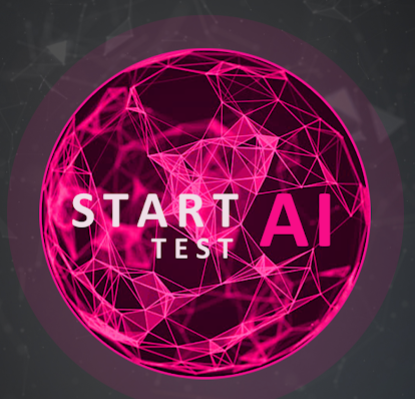 The test was carried out with the AI Benchmark app which is available on the Play Store and has over 10,000 installs. According to the info on the site, there are 9 computer vision AI tasks which are performed by 9 separate neural networks on your smartphone. The tasks include object recognition/classification, face recognition, image deblurring, image super-resolution, memory limits etc. You can read about them here.
The current ranking on the site says the Qualcomm 8150 Dev Platform is currently the best at AI tasks with an AI score of 22,082. Next comes another unreleased chipset, the MediaTek P80 Dev Platform which has an AI score of 19,453 points. This is the second time we are hearing of the Helio P80, the first time it was mentioned was a few months ago by the serial leaker, Roland Quandt.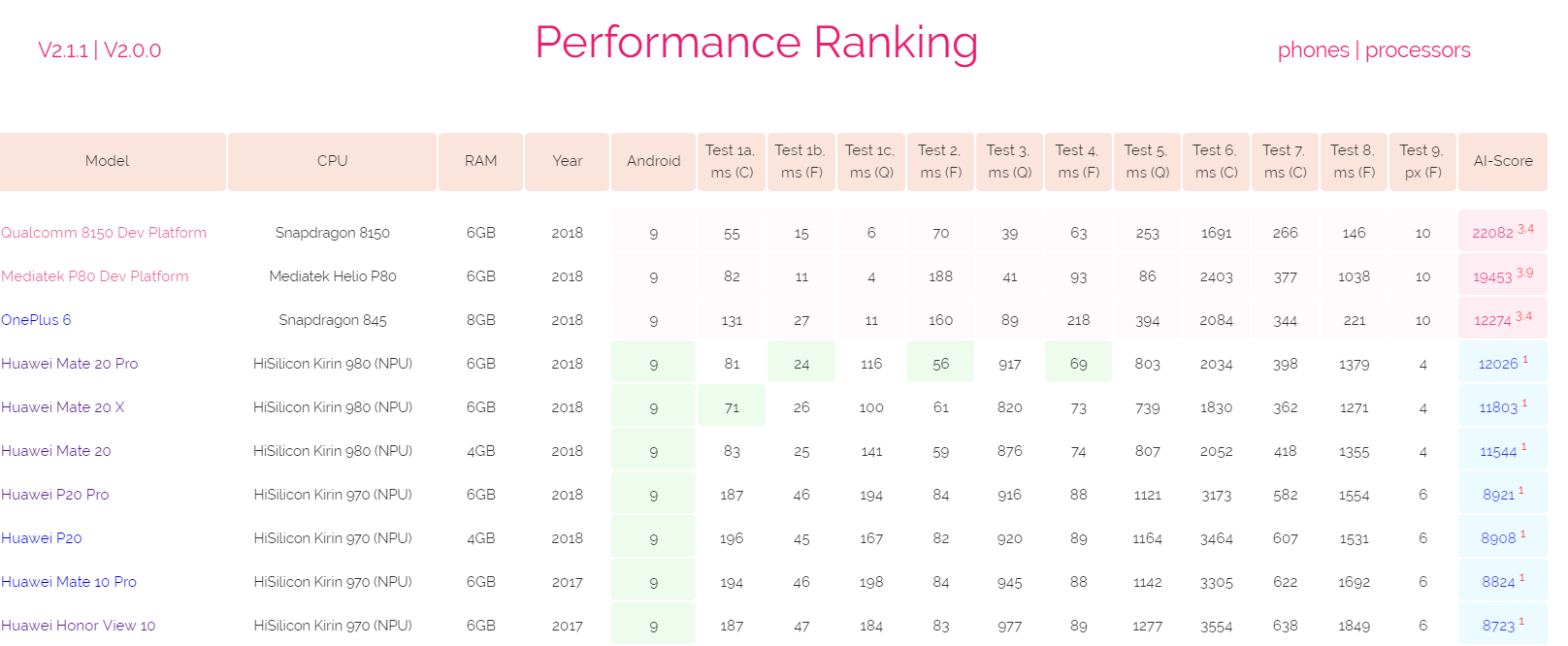 Closing the top three is the OnePlus 6 powered by the Snapdragon 845 with 8GB of RAM  and an AI score of 12,274 points and the Kirin 980-powered Huawei Mate 20 Pro comes in at the fourth position with 12,026 points. The Mate 20 X and Mate 20 grab the fifth and sixth spots while the P20 Pro which has a Kirin 970 SoC is 7th with 8921 points.
However, here are some unusual scores. For example, the Pixel 3XL and Pixel 3 are powered by the same Snapdragon 845 chipset as the OnePlus 6, but they are 15th and 16th on the list. The Mi 8 and Mi MIX 2S which also have the same processor come next. There is also a OnePlus 6 with the same amount of RAM as the one at the third spot but is 19th on the ranking.
READ MORE: Qualcomm Talos benchmarked – test device for the new SM6150 processor
Based on these unusual scores, we'll advise you take the results with a grain of salt. Nevertheless, the results do show that the new generation processors perform much better than their predecessors when it comes to AI-tasks.