Pre-Order Eachine EV200D FPV Goggles At A Dropped Price Of $279.99 On Banggood
by Vinay Patel ago0
Touted as an update to the EV100 FPV display system, which was made available on Banggood earlier this year, the EV200D FPV Goggles addresses all limitations of its entry-level precursor.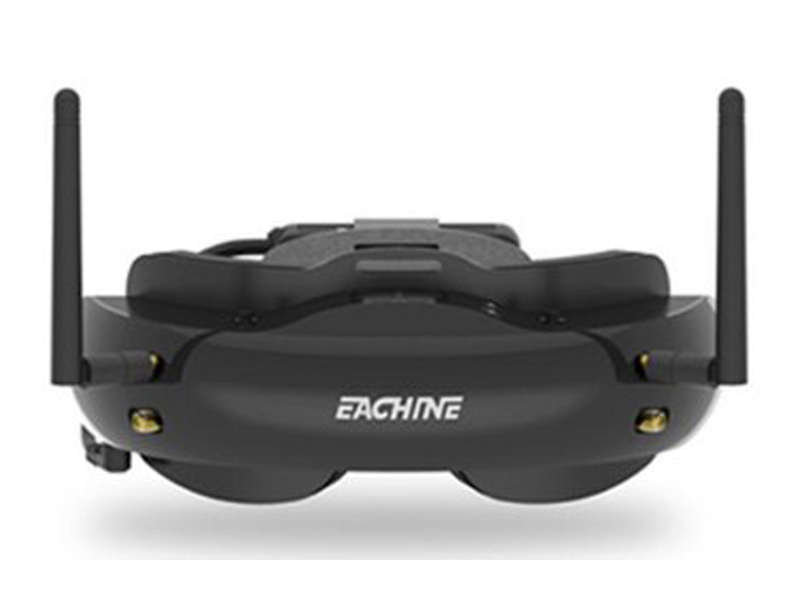 If you are among those who hesitated to get your hands on the first iteration due to the aforesaid shortcomings, now's the time to take a gander at its feature-laden successor. These Eachine-branded FPV goggles dubbed, EV200D have gone up for pre-order carrying a reduced price tag on Banggood.
The Eachine EV200D would normally set you back a pretty penny, but you can now buy it for only $279.99 on the Chinese online store that guarantees the best bang for your buck. This is a noteworthy 44% reduction in the FPV goggles' original asking price of $499.99.
An absolute bargain at this price, the Eachine EV200D come in black and white color versions, and you can pre-order the Set B mode of the aforesaid color versions on Banggood. Note that a considerable 1274 pre-orders were already placed at the time of writing.
The EV200D can display 2D as well as 3D images from its AV port and HD 1280×720 resolution from the HDMI input. The FPV goggles generate images with FOV of 42 degrees in the default aspect ratio of either 16:9 or 4:3.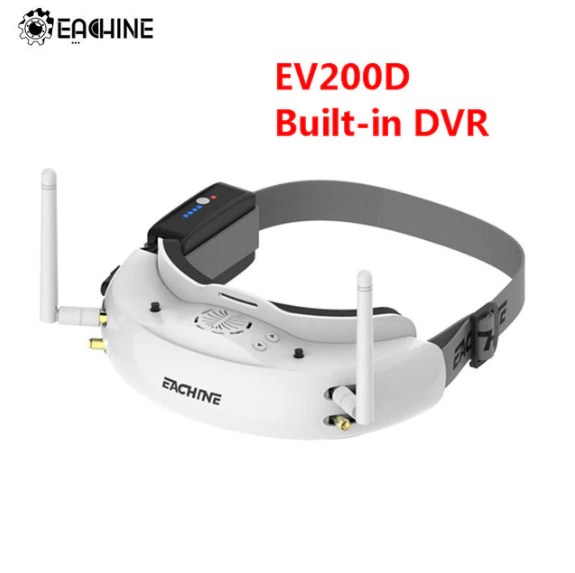 Moreover, it supports PAL and NTSC video formats. It features adjustable screens that can be set horizontally with a wide IPD range from 56mm to 72mm. Other features include a built-in DVR that can record your flights and fails and play them back immediately to find your bird's location.
For those who fancy getting fully immersed while flying, the Eachine EV200D comes with a headphone jack. Furthermore, the googles draw its juices from a robust 1800mAh battery and it also features a USB input that you can use as an external power source for more longevity.
You can follow this link to check out more details about the Eachine EV200D FPV Goggles and grab the discount. It is worth noting that promotion sale is slated to end on November 25th.
Get 44% Off On Eachine EV200D FPV Goggles