Buy The SMONET 8CH H.264 PRO Wireless Surveillance System For $389.99 On Amazon; Get A $20 Off Coupon!
by Vinay Patel ago0
With crime and theft increasing, using a reliable security system that can monitor the property while the owners are away has become very important.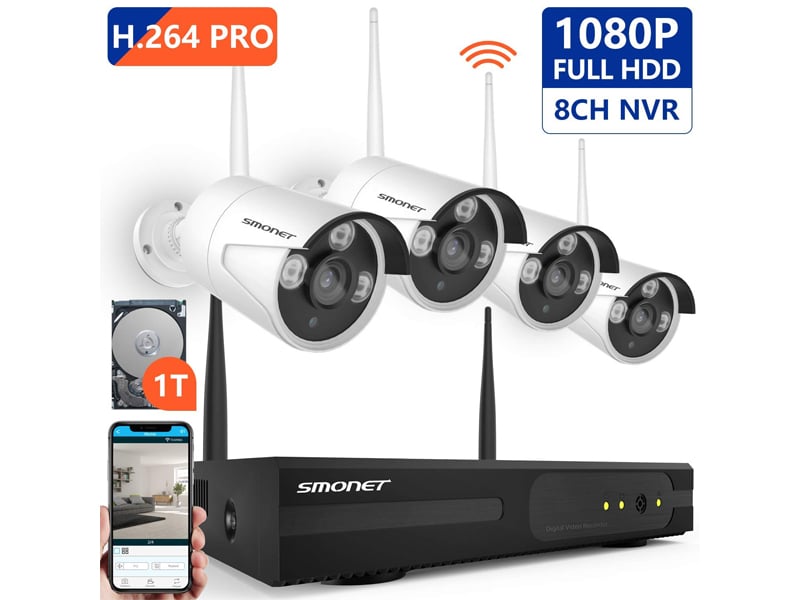 While the market is brimming with surveillance systems that can help you keep an eye on your assets, installing a device that you can count on will set you back a pretty penny. If you're willing to shell out a decent amount of money to shield your family from housebreaking and other disasters without spending a lot of money, the SMONET 8CH wireless security camera system might fill the bill.
Loaded with impressive features that warrant the safety of your property, the SMONET 8CH is an easy-to-install wireless surveillance system that supports up to 8 pieces cameras. All you need to do is to connect the camera along with NVR to the power, connect the mouse to NVR, PC/TV monitor to NVR via the VGA/HDMI Cable.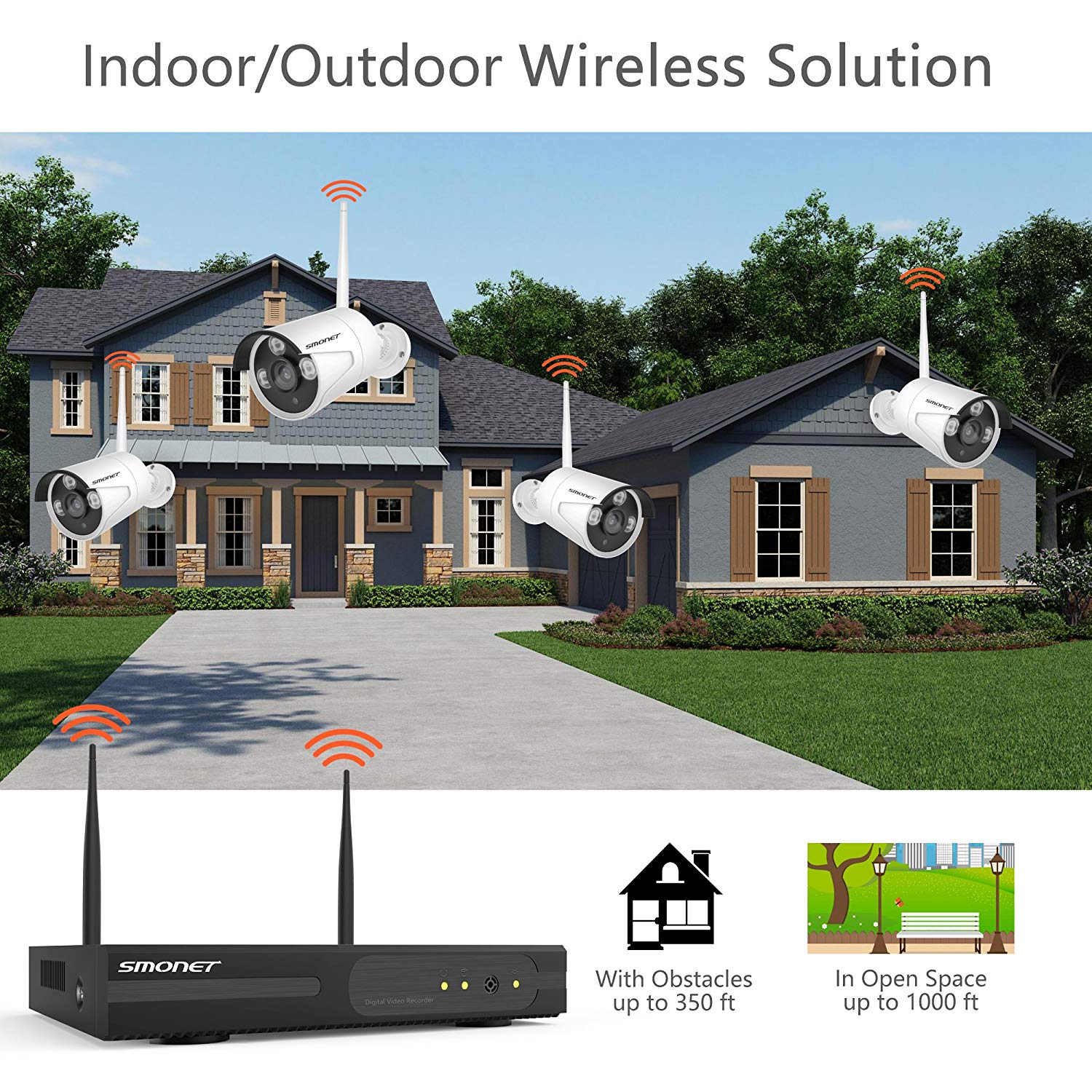 You then need to connect the router LAN port to VGA/HDMI Cable with Network Cable. Once you've completed the connection, the device will deliver stable and stream video via the Professional WiFi Signal Transmission based on Auto Code Rate Adjustment.
The 8CH 1080P Wireless NVR comes pre-installed, coupled with a 1TB hard drive that supports up to 8 cameras. Moreover, the device adopts H.264 PRO compression technology and provides video preview, recording, playback, and USB backup support.
While you'd usually associate a steep price tag with a security camera system that offers comparable features, this SMONET 8CH wireless surveillance system will set you back $389.99 on Amazon. On top of that, you can get an extra $20 off simply by applying a coupon before proceeding to checkout.
It is worth noting that the aforesaid coupon will be valid for a limited period of time only. You can head straight to this link to check out more details about this SMONET -branded wireless surveillance system and take advantage of the coupon before it expires.
Get An Extra $20 Off On SMONET 8CH H.264 PRO Wireless Surveillance System