Get Wirecutter's Top Pick Tribit XBoom Bluetooth Speakers At An Unbeatable Price On Amazon; More Deals Inside!
by Vinay Patel ago0
If you're panic-stricken because you have to send gifts to the pickiest people on your list or have just run of out gift ideas, we've got your back this holiday season.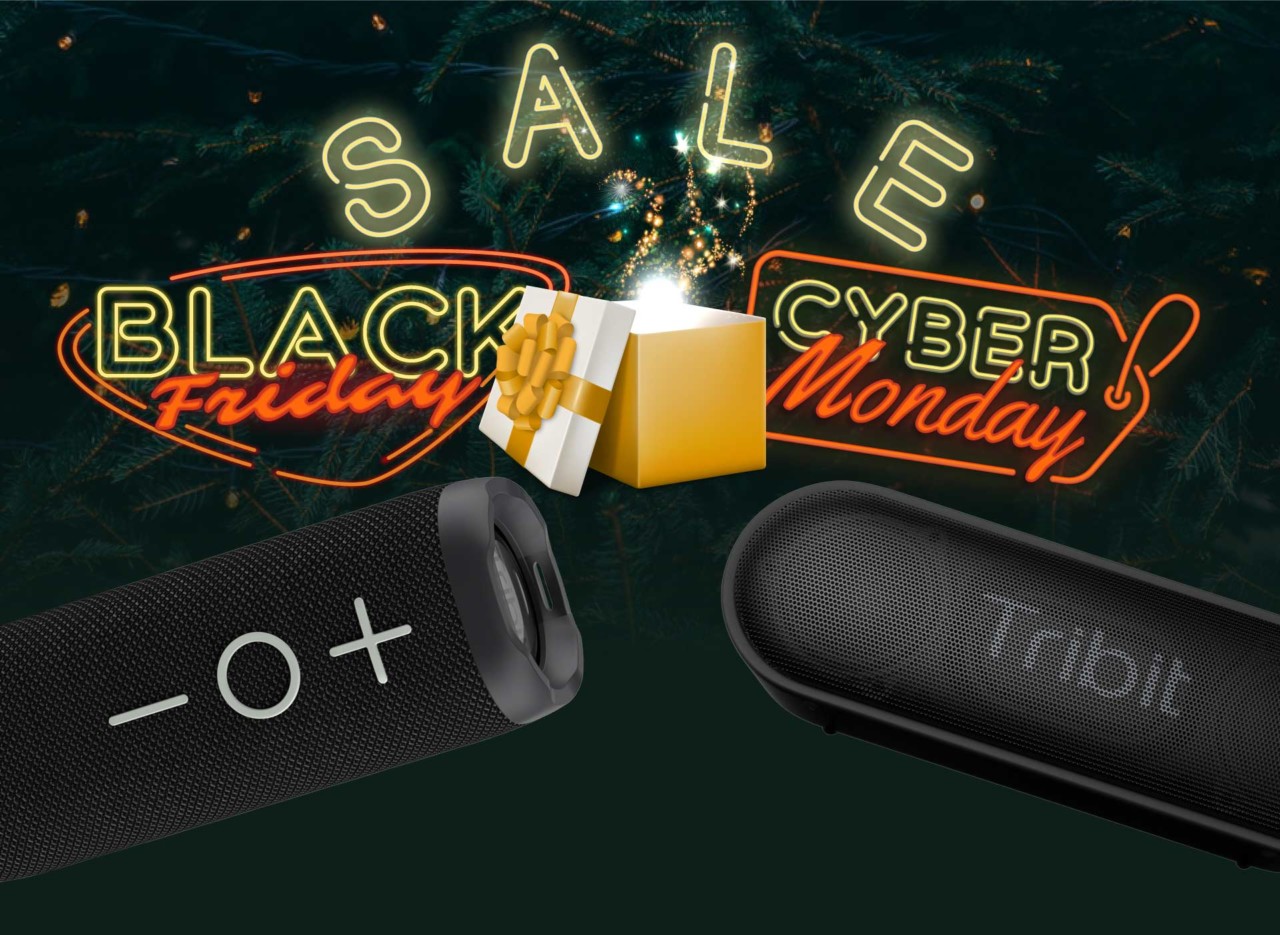 Tribit XBoom Bluetooth Speaker – Wirecutter's Top Pick
The New York Times Company-owned product review website, Wirecutter has picked Tribit XBoom as the best holiday gift. The best gift for music lovers, the XBoom has gone up for sale bearing a heavily discounted price tag of just $69.99 on Amazon.
This is a noteworthy 30% reduction in the portable speaker's original asking price of $99.99. But if that doesn't impress you much, it might interest you to know that Tribit is currently doling out an Exclusive Best discount for those who subscribe to the popular Bluetooth Audio and Headphones brand's official website.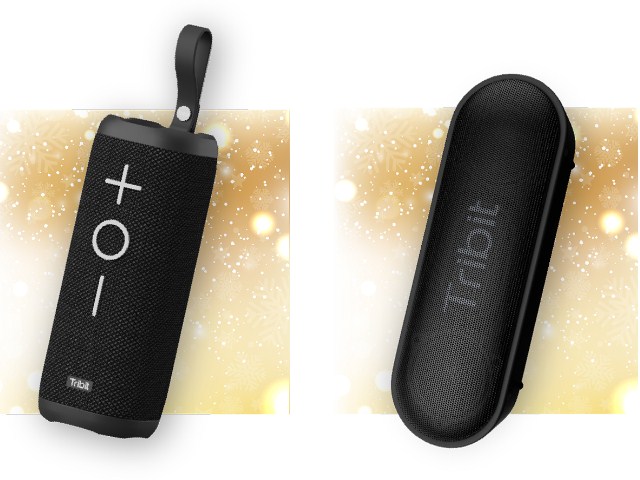 As soon as you subscribe, Tribit will send you a specific discount code that brand claims will offer the best price ever! If you're interested in getting your hands on this free holiday gift, all you need to do is follow this link to subscribe without wasting time.
Wirecutter's Brent Butterworth who has listened to over 230 portable Bluetooth speakers over the past three years has deemed the Tribit X-Boom as the best all-around choice. He picked this Tribit-branded speaker among a wide selection of portable speakers bearing less than $100 price tag in their blind listening test.
You can head straight to this link in order to check out the full article, which will be updated around Black Friday 2018.
Aside from offering an unmatched sound quality without emptying your pocket, the Tribit X-Boom comes with an IPX7 certificate, making it capable of withstanding accidental water splashes and can be immersed in water up to 1m for about 30 minutes without causing any sort of damage.
If you're living on a tight budget, you can go for the Tribit XSound Go, which is Wirecutter's budget pick. The XSound Go carries a relatively affordable $32.99 price sticker on Amazon. You can get an extra 5% off by applying a specific coupon that Amazon has assigned with this modestly priced Bluetooth speaker.
Cyber Monday Deal – For US Amazon Customers
Tribit XFree Tune Bluetooth Headphones
The XFree Tune is currently up for grabs baring a $49.99 price tag on Amazon. Tribit will be offering buyers an unmissable opportunity to get their hands on these feature-rich Bluetooth headphones for just $35.99 for just 6 hours on November 26th.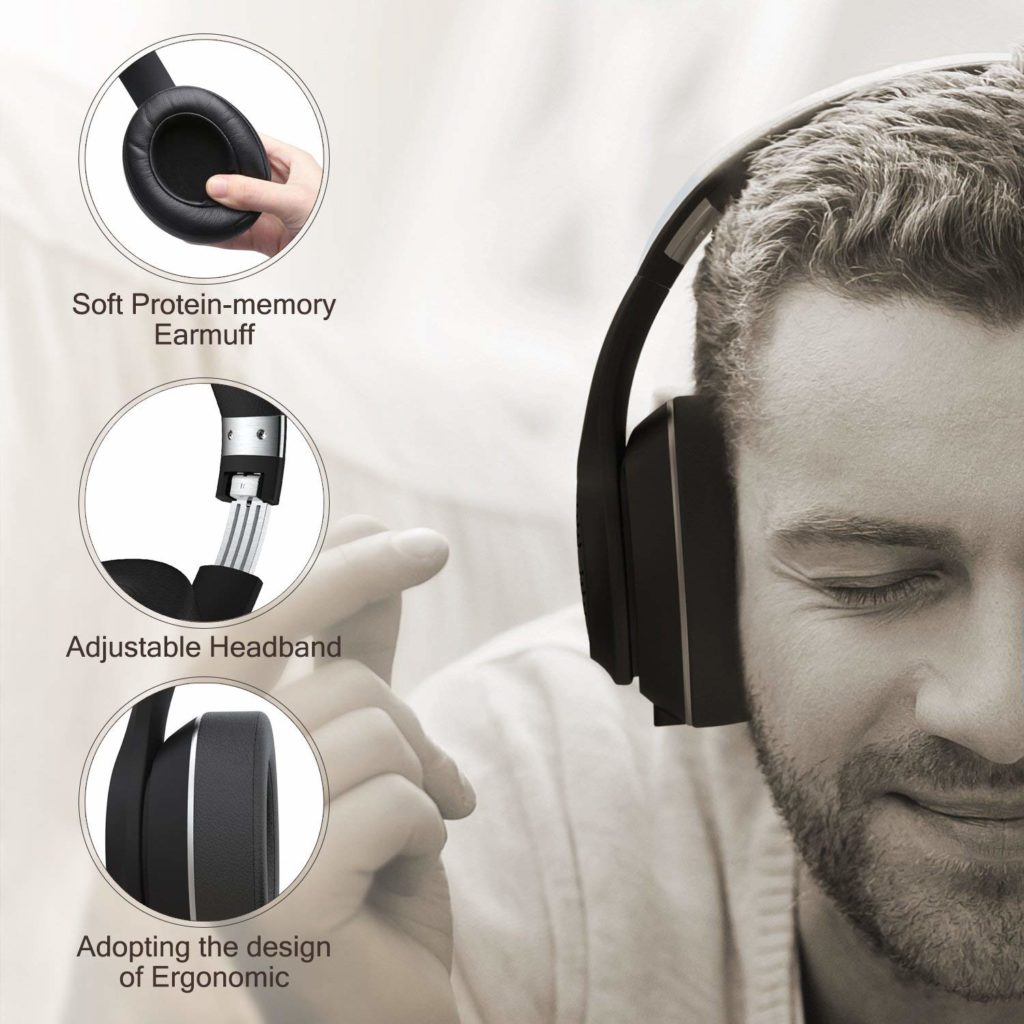 This Cyber Monday Deal will kick off at 4:55 pm and will be valid until 10:55 pm (PST). In order to save $14 on the original selling price of the Tribit XFree Tune Bluetooth headphones, all you need to do is to follow this link.
Deals For Amazon Customers Based in Germany
Deal Of The Day
The XSound Go will set you back € 35.99 on Amazon, but Tribit will be offering this coveted Bluetooth speaker at an unbeatable price of just € 25.19 as part of Amazon's Deal of the Day promo, which starts on November 19th.
You can follow this link if you're interested in saving € 10.80 on the retail price of the XSound Go Bluetooth speaker.
Black Friday 2018
If you've restlessly been waiting to get your hands on the Tribit XFree Tune without breaking the bank, now's the time. As part of the Black Friday 2018 deal, Tribit will be offering these Bluetooth earphones for only € 32.05.
The device usually sells for € 45.79, but thanks to the aforesaid deal, you can now save € 13.74 without breaking much of a sweat. You can head straight to this link to grab the discount.