Buy Top-Branded Smartphones At Unbeatable Prices On Banggood; Grab Huge Coupon Deals And Big Discounts!
by Vinay Patel ago0
Looks like smartphone enthusiasts who have been waiting with bated breath for smartphone prices to drop are in for a treat.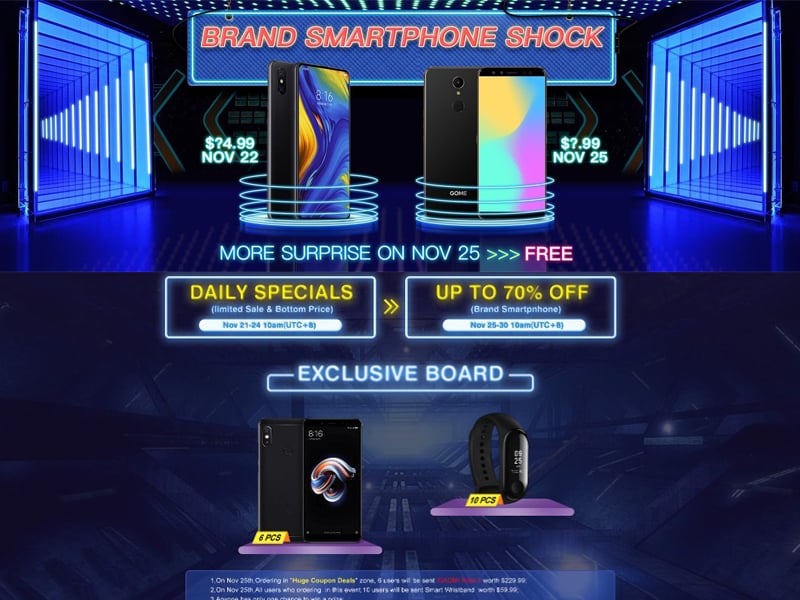 Banggood's recently kicked-off 'Brand Smartphone Shock' promo is offering buyers who aren't willing to spend a lot of money on a smartphone a lot to cheer about. The promo has been divided into multiple categories in a bid to facilitate the search process.
The 'Exclusive Board' section features a limited quantity of exclusive mobile devices bearing bottom prices. Moreover, starting from November 25th, buyers will be able to get up to a whopping 70% off on the brand smartphone, under this category.
The aforesaid section currently features 6 pieces of the Xiaomi Redmi Note 5 and 10 pieces of the Mi Band 3 smart wristband. The limited sale will come to an end on November 24th at 10 am (UTC+8), while the 70% discount will be up for grabs until November 30th (UTC+8).
The next category dubbed, 'Daily Specials' includes the LeEco Cool1 and the Lenovo Moto Z smartphones that have gone up for sale carrying 33% and 28% discounts, respectively for November 23rd. As a result, you can buy the LeEco Cool1 for just $99.99; while the Moto Z will set you back only $165.99.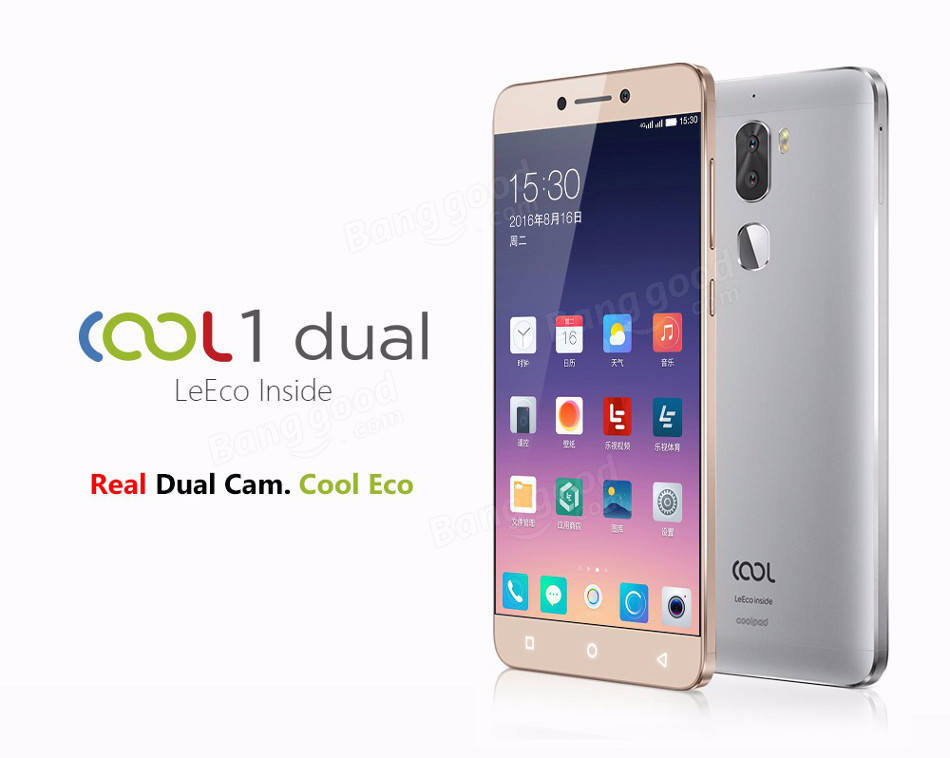 You can check out the phones that will be up for grabs at lowered prices simply by clicking the different dates, under the 'Daily Special' section.
The 'Huge Coupon Deals' category includes the Xiaomi Pocophone F1 and 3 different variants of the Xiaomi Mi 8 smartphone. Each phone included in this category is available for an unbeatable price, but there's more for you to cheer about.
Six lucky users who order one of the smartphones featured in the category will be eligible to get a Xiaomi Note 5 smartphone as a free gift. It is worth noting that the coveted Note 5 carries a $229.99 price tag.
Those who will be ordering from this promo, on the other hand, will receive a Smart Wristband worth $59.99. As a buyer, It is imperative for you to bear in mind that you have only one chance to win a prize.
Winners will be announced on November 26th. Everyone from the winning list will then be contacted by a customer service staff.
You can find newly launched smartphones including the Redmi Note 6 Pro, LeEco Le Max 2, Gome U7 Mini and the ASUS Zenfone 3, under the 'New Arrival' category. More importantly, the above-mentioned smartphones are now available for considerably lowered prices.
As if that weren't enough, the Redmi Note 6 Pro, LeEco Le Max 2, and the ASUS Zenfone 3 have been assigned specific coupon codes that buyers can use to save a considerable amount of extra money at the time of checking out. Note that there is a 38% off available on the Gome U7 Mini smartphone, but no coupon has been assigned to it for an extra discount.
Xiaomi fans can head straight to the next category called 'Xiaomi' wherein they can buy well-received smartphones at significantly lowered prices. On top of that, each phone included in this category have been assigned specific coupons so that buyers can get extra discounts.
If you're brand conscious buyers, it might interest you to know that this promotion is offering big discounts on OnePlus, Huawei, Ulefone, Doogee, LeTV and several other top brands.
You can click here to visit the promotion page and take full advantage of this unmissable promo, which is slated to end soon.