Get Top-Branded Earphones And Headphones At Unbeatable Prices On Banggood [Coupon Inside]
by Vinay Patel ago0
Music lovers who fancy escaping from the outside world, losing themselves in their favorite music oftentimes resort to using earphones.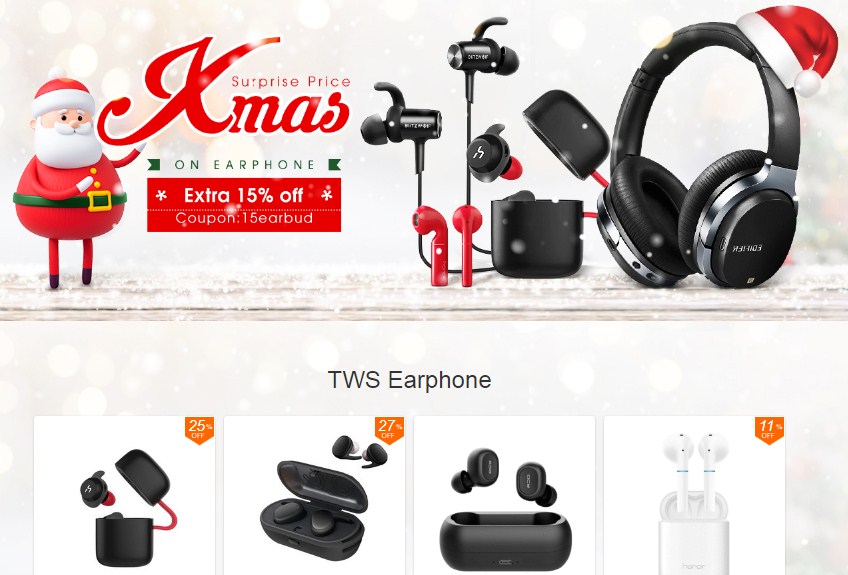 While the market is rife with all sorts of earphones that you can use to eliminate the loud noises around you and just enjoy your favorite music, these devices don't come cheap. In fact, a high-end earphone would normally set you back a pretty penny on online as well as offline stores. But that's about to change.
As part of its latest campaign dubbed 'Surprise Price Xmas', Banggood is offering a wide selection of earphones and headphones at unbeatable prices. The Chinese online store is giving buyers an opportunity to save a considerable amount of extra money during the checkout process. Continue reading for more details.
The aforesaid promo has been split into multiple categories in a bid to facilitate the search process. The first segment called 'TWS Earphone' features numerous earphones, with a few carrying heavily discounted price tags.
For the sake of an instance, the Huawei Honor Flypods Earphone that usually sells for $179.99 is now up for pre-order carrying a lowered price sticker of only $159.99. You can even extend this 11% discount by applying coupon code 15earbud at the time of checking out.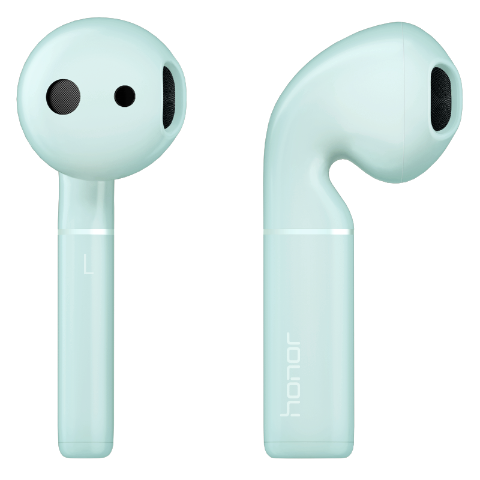 The aforesaid coupon helps you save an extra $24 by bringing your already lowered grand total further down to just $135.99 even before you click on the 'Proceed to Checkout' button. You can use the same coupon to get an extra 15% off on earphones included in this promo.
The next categories called 'Sports Earphone' and 'Wired Earphone' are also brimming with high-end earphones. While the 'Sports Earphone' section features a slew of well-received earphones from brands like Blitzwolf, Bakeey, and Ipipoe, the 'Wired Earphone' section is crammed with earphones that can be connected to an audio device using a cord.
If you've restlessly been waiting to get your hands on top-branded headphones that don't cost a bomb, you can head straight to the last category called 'Headphone.'
This segment comprises feature-laden headphones from Bakeey, Zealot and other popular brands. More importantly, you can get big discounts on select headphones included in this section.
If you're interested in checking out the rest of the products, you can visit the promotion page by following this link.