Get Up To An Extra 80% Off And Other Big Discounts On Bakeey-Branded Smart Watches On Banggood [Coupons Inside]
by Vinay Patel ago0
It is imperative for us to monitor our health in order to keep up with today's fast-paced world. While there's no dearth of fitness gadgets that you can buy to keep track of your fitness, these gadgets don't come cheap.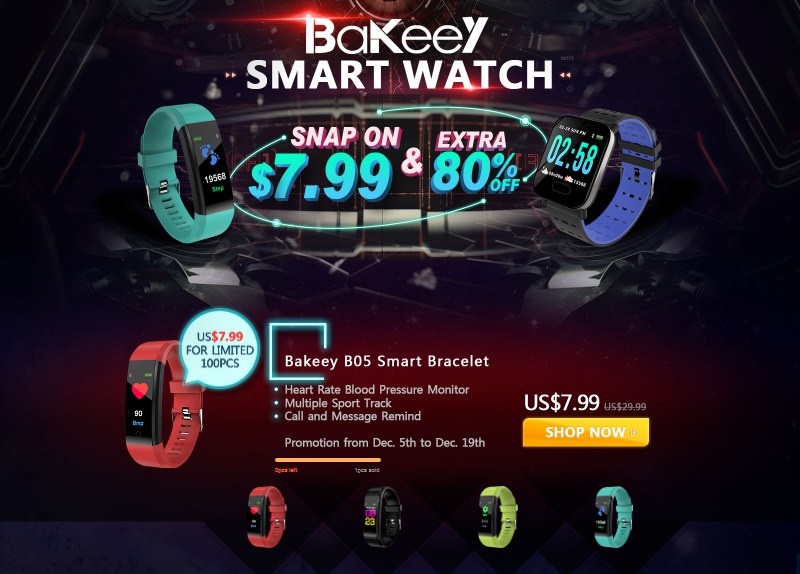 In a bid to make high-end smart bracelets and smartwatches available even to the cost-conscious buyers, Bakeey has teamed up with Banggood. As part of 'Bakeey Big Sale' promo, the popular smartwatch maker is not only doling out big discounts on a wide selection of fitness gadgets but also giving buyers a chance to get an extra 80% off.
Keeping in line with that, you can now buy the Bakeey B05 sports watch for a considerably lowered price of only $9.29 on Banggood. This is a 69% drop in the device's original asking price of $29.99.
The discount will be valid for four color versions of the B05 including red, light blue, purple and black but on the downside, the promotion sale is slated to end on December 15th. Moreover, the discount will be valid only for a limited number of pieces.
Alternatively, you can go for the Bakeey M20 if you're willing to shell out $21.99. It is worth noting that the smartwatch would normally set you back $39.99, but thanks to the aforesaid 45% discount you can now buy the coveted M20 at an unbeatable price.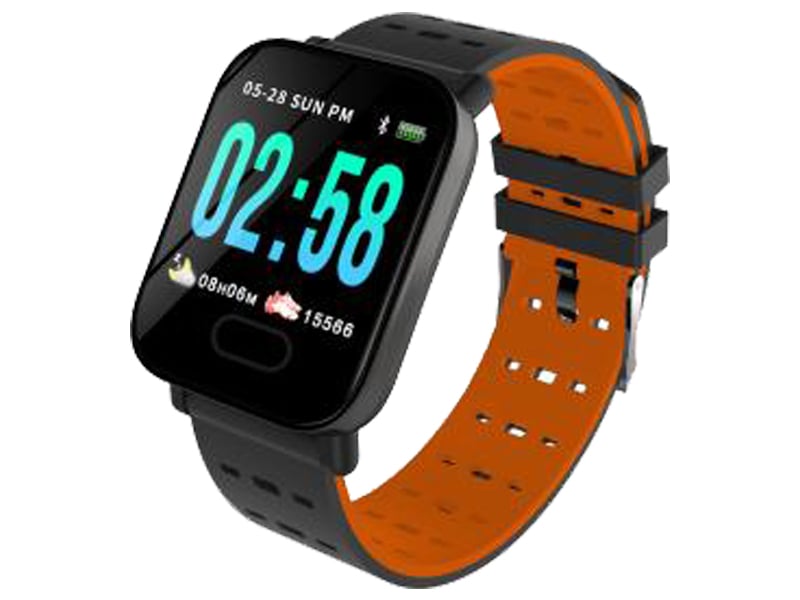 Aside from taking advantage of the discount, you can use coupon code 12m20 and get an extra $9 off before proceeding to checkout. In other words, the aforesaid coupon helps you bring your already lowered grand total further down to just $12.99 at the time of checking out.
If you're looking for an elegant smartwatch that boasts an impressive array of functions like heart rate monitor, blood pressure monitor, sports mode, pedometer and lots more, the Bakeey H8 HR might just fill the bill. The device usually sells for $59.99, but Bakeey is now offering this feature-laden smartwatch bracelet for a dropped price of just $34.99 on Banggood.
This 42% discount will be valid for rose gold, silver and black color versions of the bracelet. Regrettably, the promotion sale is slated to end on December 12th.

The rest of the smart watches and other fitness gadgets have been split into 'Hot Sale' and 'New Arrival' categories. You can buy a slew of accessories for Bakeey watches on the section dubbed 'Bakeey Watch Accessory.'
In addition to taking full advantage of the discounts, you can use coupon code 471f27 to save a considerable amount of extra money on all Bakeey accessories while checking out. You can click here to visit the promotion page and grab the discounts without wasting time.