Buy The 27-Inch AOC I2781FBW LCD Monitor For Just $229.99 On GearBest
by Vinay Patel ago0
After replacing the bulkier CRT (cathode ray tube) displays, LCD (liquid crystal display) monitors have garnered huge popularity among those who fancy superior viewing experience. On the downside, these LCD monitors don't come cheap.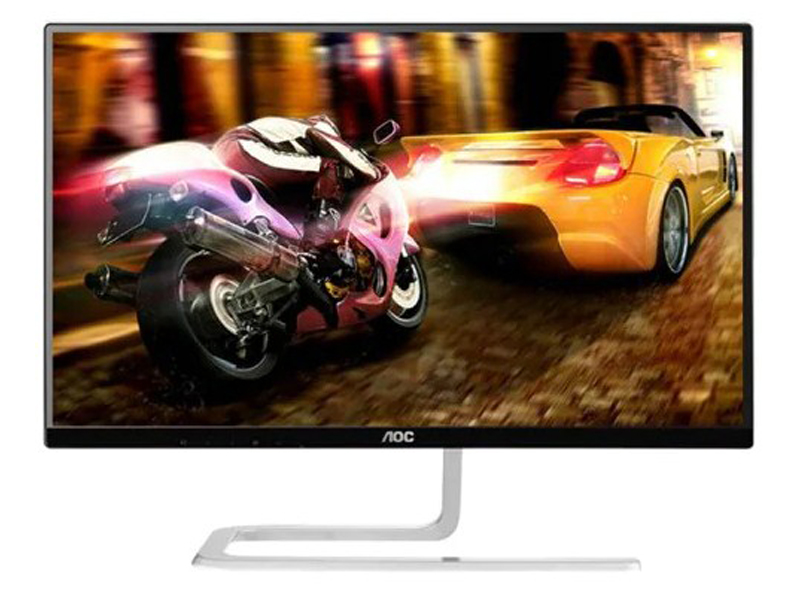 If you are in the market for a cost-effective LCD monitor, you might want to take a gander at the AOC I2781FBW super thin LCD monitor that delivers unparalleled narrow screen adventure. While the AOC I2781FBW would normally set you back a pretty penny, you can now buy it for only $229.99 on GearBest.
This is a noteworthy 24% reduction in the device's original asking price of $302.25. An absolute bargain at this price, the I2781FBW is part of the classic blade series that features 2mm narrow bezel. The ultra-narrow bezel is coupled with a 10mm ultra-thin body and an asymmetrical metal base.
Moreover, the I2781FBW sports an eye-catching 27-inch IPS display with a screen resolution of 1920 x 1080 pixels. With an aspect ratio of 16:9, this feature-laden LCD monitor delivers brightness of 250cd per square meter with 178 degrees horizontal and 178-degree vertical view angles.
Furthermore, the AOC I2781FBW LCD display offers a monitor contrast ratio of 50000000:1 with a response time of 6 minutes and refresh rate of 60Hz. It adopts the latest IPS wide viewing angle technology (AH – IPS ) for a sharper screen.
Aside from that, the LCD monitor uses the DCR Libby and DCB live color technology and provides a much-needed eye protection feature to ensure you can look at the screen for a longer period of time without causing any sort of damage to your eyes.
It comes with a Clear Vision feature that makes even low-resolution images and texts clearer and sharper. It also has an ECO Mode 5 brightness scene mode that enhances your overall viewing experience. On top of that, it has a one-button Switching function as well.
If this has stirred your interest, you can visit this link to get your hands on the AOC I2781FBW LCD Monitor at an unbeatable price. With only 30 pieces of the Multi-A variant remaining at the time of writing, this promo is slated to end in just 4 days.