Buy Toys And Apparels At Unbeatable Prices On GeekBuying; Get Big Coupons And Lots More!
by Vinay Patel ago0
Much to the delight of cost-conscious buyers who do not fancy spending a lot of money buying expensive Xmas gifts, GeekBuying has launched a major 'Toys & Apparel Holiday Discounts' promo that will help you save a considerable amount of money this holiday season.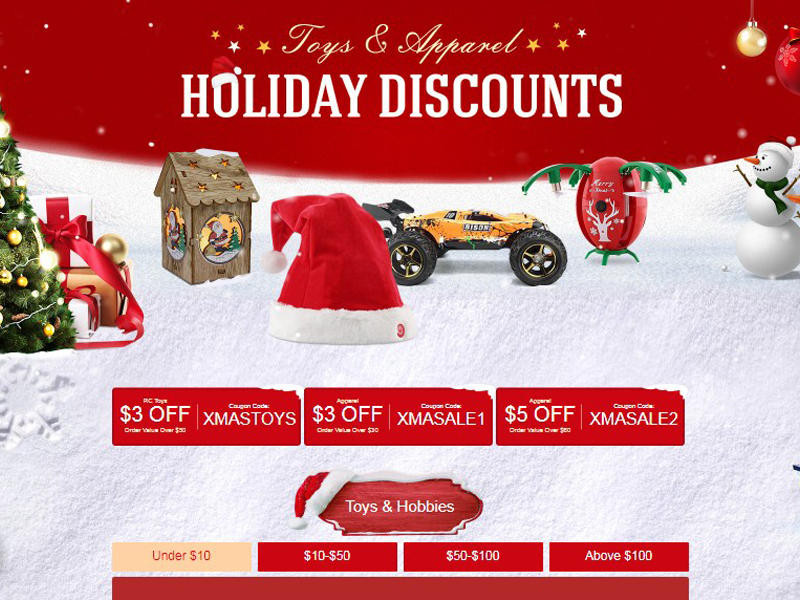 Aside from doling out big discounts on a wide range of toys and apparels, the Chinese online store is giving buyers a chance to save extra money in the form of coupon codes that can be used when your grand total exceeds a specific amount. For instance, if your order value is more than $50, you can use coupon code XMASTOYS to save an extra $3 while checking out.
Likewise, if your cart value is more than $30, you can apply coupon code XMASALE1 and get an extra $3 off. However, if you shop for more than $60, you can use coupon code XMASALE2 and save an extra $50 before proceeding to checkout.
The promo has been split into multiple categories to help users find what they're looking for without breaking a sweat. The 'Toys & Hobbies' has further been divided into various sub-categories that feature high-end RC toys carrying price tags under $10, $10-$50, $50-$100 and above $100.
The 'Apparel' category, on the other hand, comprises three smaller groups called Men's Clothing, Shoes & Bags, and Accessories. Each item included in the aforesaid categories has gone up for sale carrying significantly lowered prices. But that's not all.
Aside from grabbing noteworthy discounts, you can save more money if you buy these items using GeekBuying App. The 'Local Stock' section comprises ES Stock, DE Stock, PL Stock, and IT Stock.
Let us check out a few other items that you can buy on GeekBuying without burning a hole in your pocket. We'll even provide coupons that you can use to get extra discounts.
939A Multifunction Dancing Mini Pocket Robot
This is an intelligent robot that you can buy for your kids without spending a lot of money. This pocket robot would normally set you back $10.99 on online stores, but you can now buy it for $9.99 on GeekBuying.
You can extend this 9% discount simply by using coupon code GIZ_WVXUNVDO to get an extra $1 off during the checkout process. The coupon helps you bring your already reduced grand total further down to $8.99.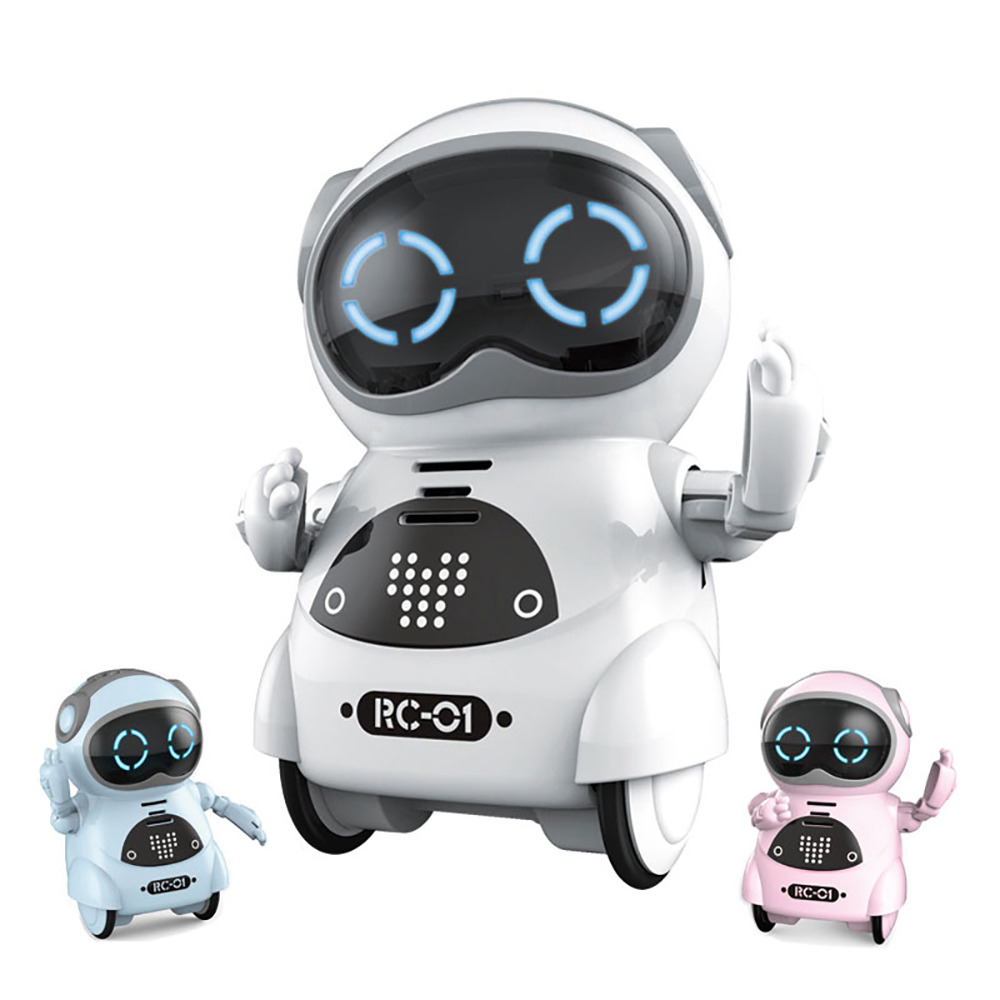 Note that you only have 6 days to get the 939A at this unbeatable price so follow this link to avail the discount without wasting time.
Xiaomi Mitu Engineering Crane Building Blocks Toys Simulate RC Car
Xiaomi's popular Youpin sub-brands brings endless fun for your kids with this simple-but-fun building block engineering crane. The item is a great choice for DIY. Kids can follow the graphics manual in order to build them together.
While this Youpin-branded engineering crane usually sells for $63.99, you can now buy it for just $49.99 on GeekBuying. This is a significant 22% drop in the item's original asking price but if that doesn't impress you much, you can apply coupon code GIZ_SHYLYEZO and save $12 more.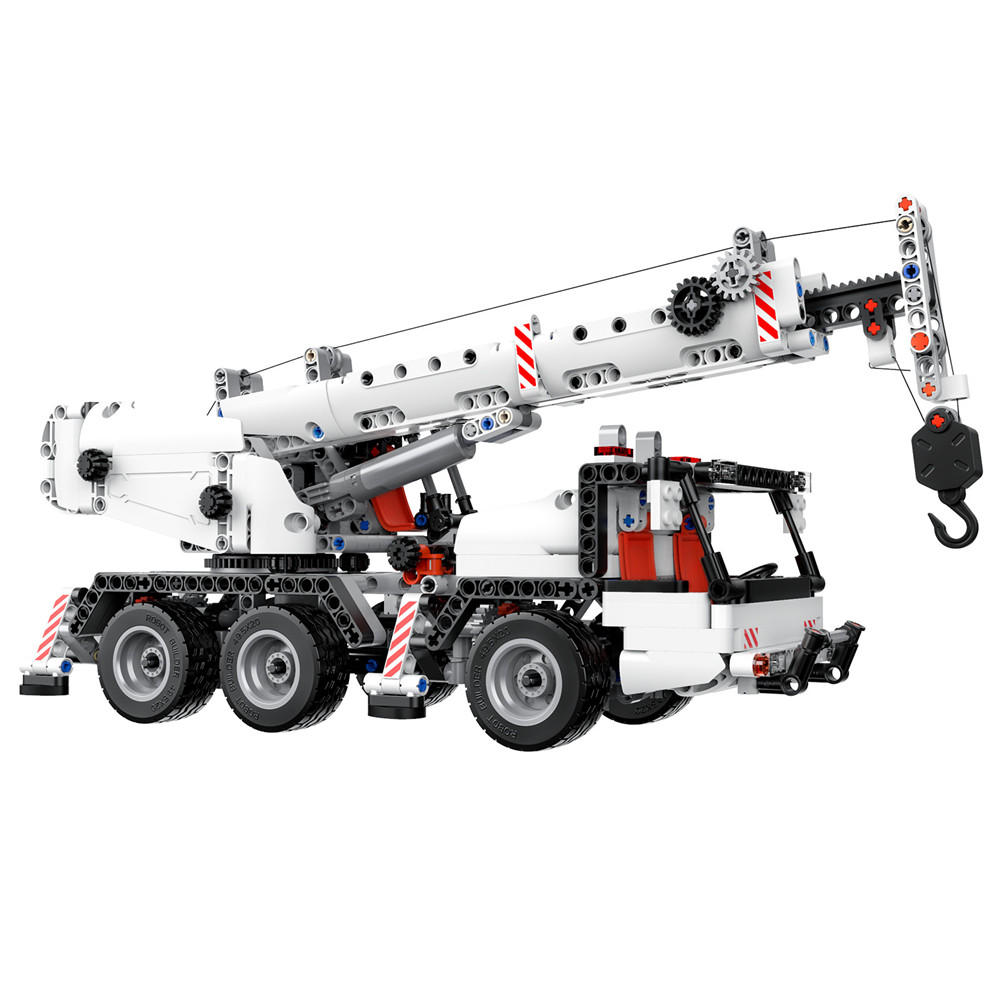 In other words, you can reduce your order value to only $45.99 by applying the above-mentioned coupon before you click on the 'Place Your Order' button.
You can visit this link to buy this amazing engineering crane for a heavily discounted price before the promo ends in 6 days.
Feiyu Tech WG2X 3-Axis Wearable Action Camera
Looking for an action camera that's loaded with awe-inspiring features but doesn't cost a bomb? The Feiyu Tech WG2X might just fill the bill.
This feature-laden action camera from Feiyu Tech comes with a lightweight gimbal so that you can easily carry it everywhere you go. Unlike other high-end action cameras that offer comparable features, the WG2X doesn't carry a steep price tag.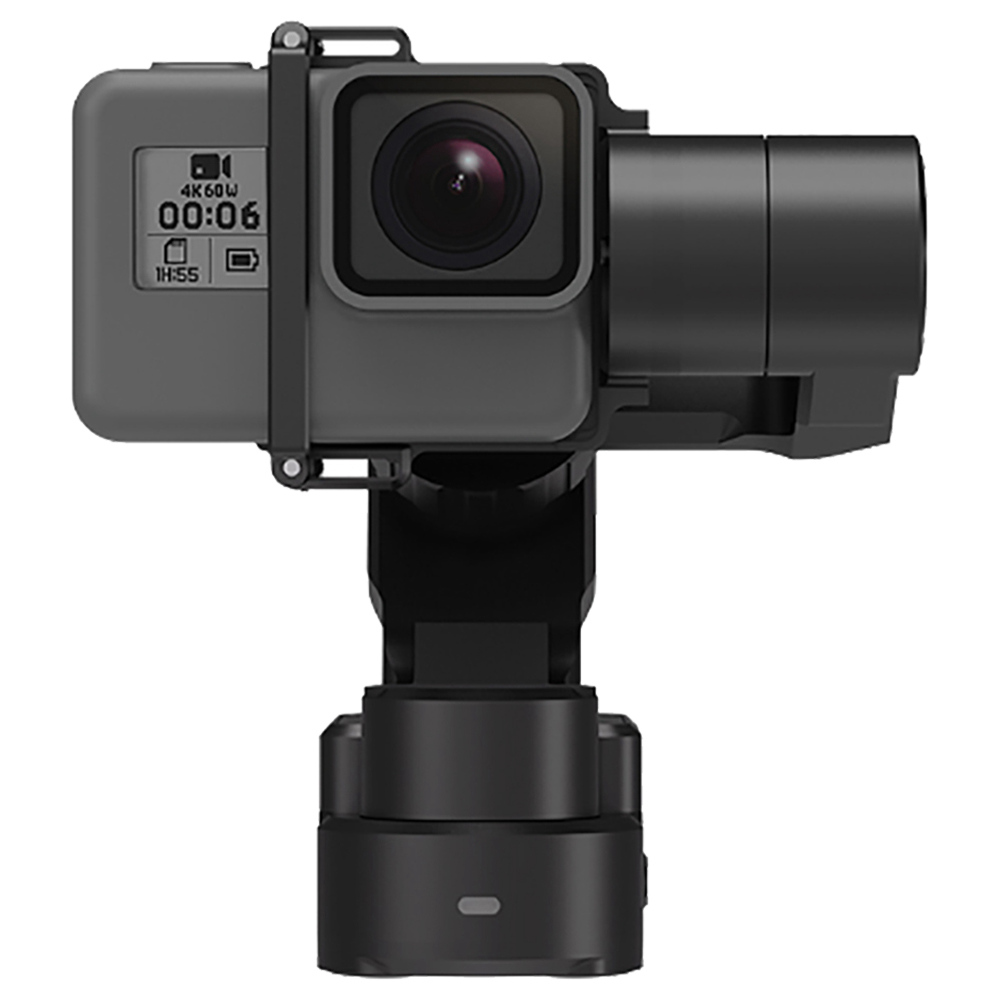 In fact, you can now buy it for just $169.99 on GeekBuying. This is a 6% discount on the device's original selling price of $179.99. On top of that, you can use coupon code GIZ_NNBZGPPW and get an extra $10 off at the time of checking out.
With the help of the coupon, you can slash your grand total to only $159.99. On the downside, the promo will only be valid for a limited period of time. You can head straight to this link to avail the discount before the promo ends.
SKMEI 0926 Unisex Fashion Creative Watch
If you fancy wearing unique watches without shelling out a fortune, you might want to take a gander at the SKMEI 0926, which is an LED watch equipped with numerous LED lights. This eye-catching device features an S1 button that the wearer needs to press in order to check the time score, number of days etc.
This one-of-a-kind watch normally sells for $29.99, but GeekBuying is giving you a chance to buy it for only $15.99. Moreover, this 47% discount can be increased by applying coupon code GIZ_JVLQDAIB during the checkout process.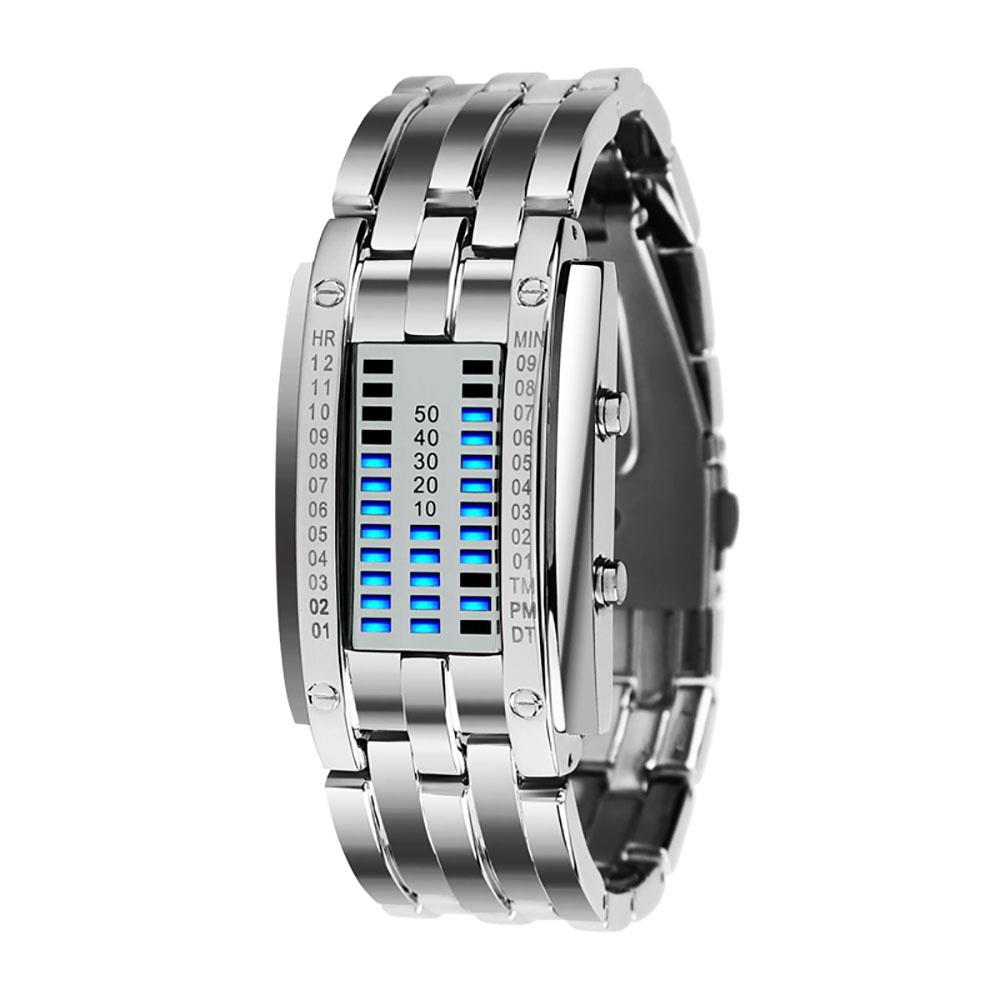 The coupon helps you save $8 extra by reducing your grand total to only $9.99. If you're interested in taking advantage of this discount which is valid for the black, and silver color versions, you can follow this link. It is worth noting that the promo is slated to end in only two days.