OnePlus CEO speaks on plans for a smaller phone, 5G and other upcoming innovations
At the fringes of Qualcomm's Snapdragon Technology Summit in Maui last week, PCMag caught up with OnePlus CEO Pete Lau who granted the tech blog an interview. The chat which was done using an interpreter centred on the company's plans going forward.
Pete Lau, during the chat, reeled out some interesting details about the company's latest flagship OnePlus 6T. He also delved into the upcoming 5G phone, and other new OnePlus devices. Lau revealed that its latest flagship OnePlus 6T which was launched in the US in partnership with TMobile has had impressive sales which at present is 249% more than the OnePlus 6 sales in the US. The interview was apparently to promote the OnePlus 6T Mclaren edition which is now official with a whopping 10GB of RAM, 256GB of storage and a 30W charger that gives a day's firepower in just 20 minutes. Amazing! The device also comes with a $699 price tag as against $549 for the OP6T.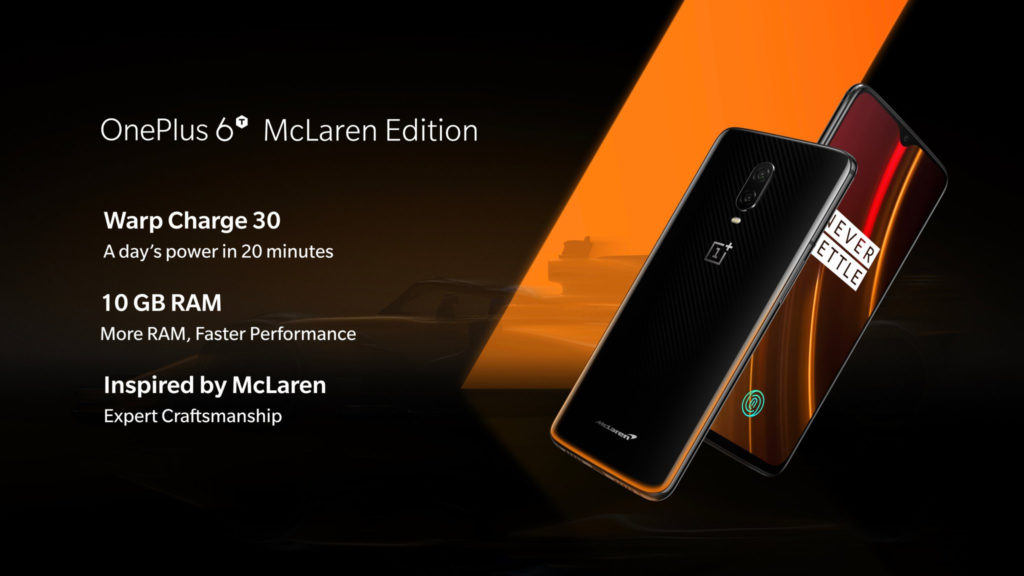 The CEO also spoke on the removal of the 3.5mm audio jack on the OP6T which he admitted was a difficult decision to take. He also hinted that the audio jack was removed to make way for a bigger battery. The OP6T battery is bigger than that of its predecessor. Here comes the cheering news for those who would love to see OnePlus release a small display smartphone. Pete Lau also disclosed that he would love to make a smaller phone, but that battery capacity is the number one reason why the company is yet to do that. Pretty much every smartphone the company's launched since the OnePlus 5 has been roughly the same size, with some slightly larger dimensions here and there. Lau admits, "I see a lot of demand for [smaller phones]. But looking at the industry, the technology of batteries hasn't changed too much over all these years. If we can solve the battery problem, we would definitely make a smaller one. No doubt, the company isn't going to be releasing a smaller phone anytime soon.
Read Also: OnePlus 6 Gets A New Update Which Brings Selfie Portraits & Battery Percentage Icon
5G technology was yet another interesting topic that was discussed during the interview. According to Lau, the OnePlus 5G phone will be based on sub-6GHz frequency bands, which Lau says are easier to build. This will likely keep users in the US locked on T-Mobile which is the only carrier that uses the sub-6 wave. Lau stated, "The whole industry knows that it's easier to build for sub-6 than for millimeter wave". Both Verizon's and AT&T's 5G networks will have mmWave builds. However, he equally stated that by next year the company will find a solution for millimeter wave. Other aspects that were also discussed include beefing up security for its users' data. He also threw up the possibility of having new camera capabilities on its next-gen model. He also restated that OnePlus will be releasing a smart TV but "not until it is ready".
(source)