Xiaomi announces Poco Game Development Academy for developers in India
While Xiaomi may not have been able to get hold of the premium smartphone segment in India, it certainly has made up for that with its sub-brand Poco that has launched the affordable flagship smartphone Poco F1 in India.
The company recently revealed that it has sold over 700,000 units of Poco F1 smartphone in India within three months of launch. Now, the company is focusing on mobile gaming and thus, it has launched a new initiative — Poco Game Development Academy.
Xiaomi's sub-brand has announced the Poco Game Development Academy to create mobile games. It encourages developers and designers to come together and build Android games. The company says that the idea is to bring together a small team which will be supported by Poco India in developing the Android game end-to-end.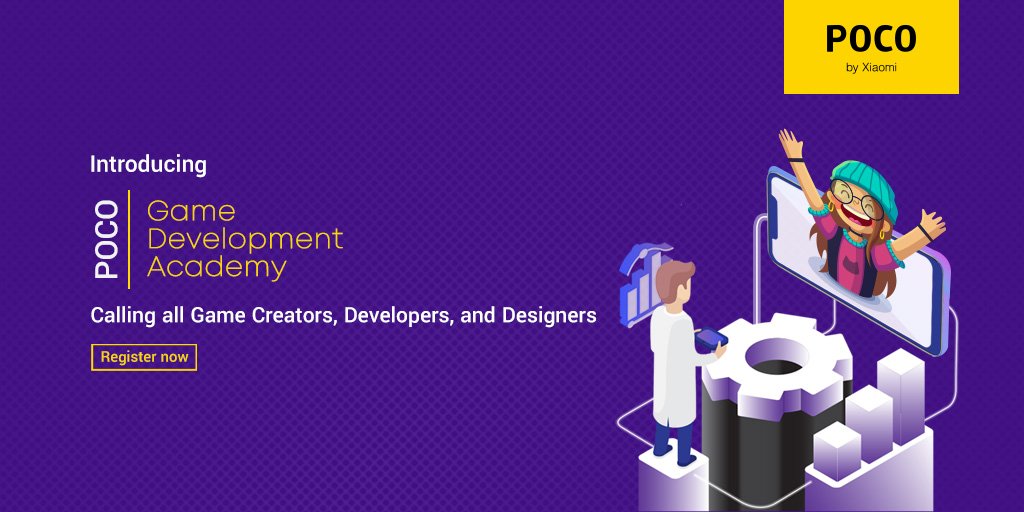 The company mentions that they are not looking to make the next PUBG but "that comes later." So also reiterate the idea that they will be growing this "really small team" in the future after their first game gets released first.
It mentions that those who are interested should have a beginner to intermediate level of Android development or game design skills. They are also looking for people who have a passion to work with a small team while also being able to bring all your goods to the table.
As a part of this initiative, Poco India team will also support the creators to further publish and promote the game. On the basis of your commitment towards the project, the company will be offering Xiaomi devices or accessories in the form of freebies.
Poco will also give you access to game development courses at e-learning portals such as Udemy and Coursera. The team members will also be eligible for an interview to work with the Poco India team later. Those who are interested can sign up for a chance to be selected by filling out this form here.
Read More: Xiaomi co-founder teases mysterious product that's been in development for a year, says it's coming soon
The development comes at a time when Xiaomi is expected to launch the Xiaomi Play smartphone in China on 24th December. The Xiaomi Play is expected to be a rebranded model of Poco F1 (or Pocophone F1) for the Chinese market.