Buy Alfawise KW88 Pro And The 696 Y1 Smartwatch Phones For Reasonable Prices On GearBest
by Vinay Patel ago0
A smartwatch can be described as a wearable computer that comes in the shape of a wristwatch. While the market is brimming with steeply priced smartwatches, here are two Alfawise-branded smartwatch phones that won't set you back a pretty penny.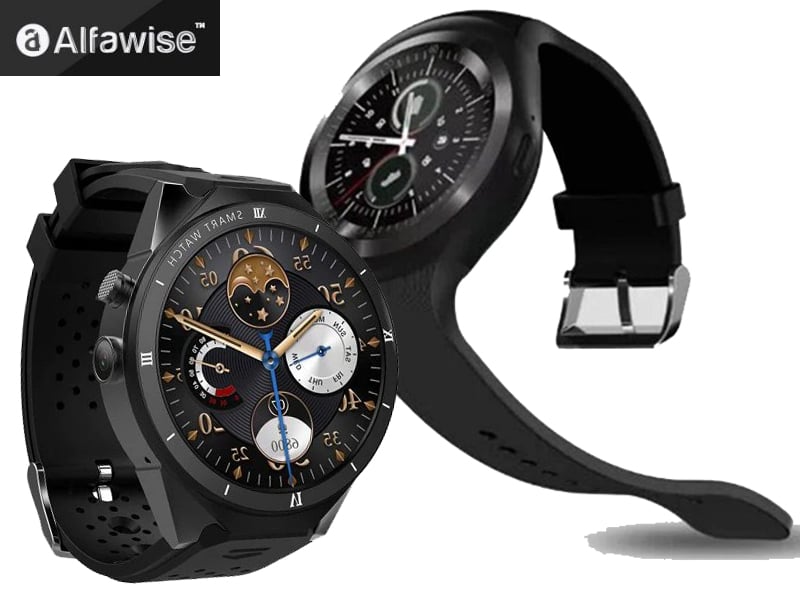 Alfawise KW88 Pro 3G Smartwatch Phone
Sporting an easily readable 1.39-inch AMOLED round screen with high 400 x 400 pixels resolution with hypersensitive touch, the Alfawise KW88 Pro adopts a space cutting technology. It packs a powerful MTK6580 Quad Core CPU coupled with 1GB of RAM.
Moreover, it offers a hearty 16GB of internal storage capacity and is capable of receiving or rejecting incoming calls. On the photography front, the KW88 Pro houses a 2.0MP camera that you can use to capture memorable moments without requiring your smartphone.
The Alfawise KW88 Pro is a feature-laden smartwatch phone that deservedly carries a $135.96 price tag. Much to the delight of cost-conscious buyers, Alfawise is now offering the KW88 Pro for a lowered price of just $99.99 on GearBest.
This 26% discount will be valid for the remaining 91 pieces of the black color version of the smartwatch phone. You can head straight to this link to avail this discount without wasting time since the promo is slated to end in 3 days.
Alfawise 696 Y1 Bluetooth Smartwatch Phone
Equipped with multiple phone functions such as quad-band calling, hands-free Bluetooth phone call, phone book and lots more, the 696 Y1 is an irresistible smartwatch phone from Alfawise, the brand known for providing household solutions including in-home robotic gadgets, smart watches etc.
The device is capable of effortlessly performing tasks that we usually associate with a smartphone. From playing music via Bluetooth to monitoring various activities like steps taken, calories burned and even keeping track of the quality of your sleep, the 696 Y1 is a multi-function smartwatch.
As part of its latest Flash Sale, GearBest is now offering the black, white, deep sky blue and pink color versions of the Alfawise 696 Y1 for an unbeatable price of $12.99 on GearBest.
You can visit this link to check out more details and buy this amazing smartwatch phone from Alfawise before the remaining pieces get sold out.