Pre-Order XANES-Branded Smart Watches For Lowered Prices On Banggood; Get 14% Off On Lenovo Watch X Plus Smart Watch
by Vinay Patel ago0
People are more willing than ever to lead a healthier lifestyle, which is needed to keep up with today's fast-paced world. As a result, the market is crammed with steeply priced fitness gadgets that keep a track of your fitness while monitoring various activities.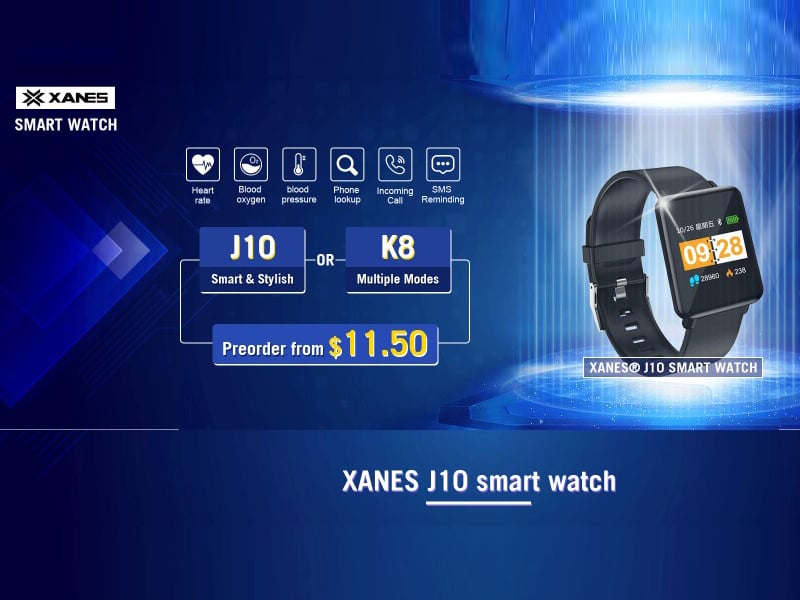 If you are looking for a cost-effective smartwatch that does all that without emptying your pocket, Banggood's got your back. The Chinese online store known for offering the best bang for your buck has launched a new promo that offers the J10, K8 and a slew of XANES branded smartwatches for unbeatable prices.
XANES J10 Fitness Exercise Bracelet
The J10 is an irresistibly good looking smart band that could sweep fitness purists off their feet. Aside from its eye-catching appearance, the J10 is loaded with features like exercise heart rate, blood pressure monitoring, blood oxygen monitoring, exercise step, calories, non-feeling and lots more.
A top-branded fitness band offering comparable features would normally set you back a pretty penny, but you can now pre-order the XANES J10 smartwatch for an unbeatable price of $11.50 on Banggood. This is a significant 60% reduction in the device's original asking price of $28.99.
The device comes in blue, pink and black color versions. With 107 pre-orders already placed at the time of writing, this promotion sale is slated to end on December 25th.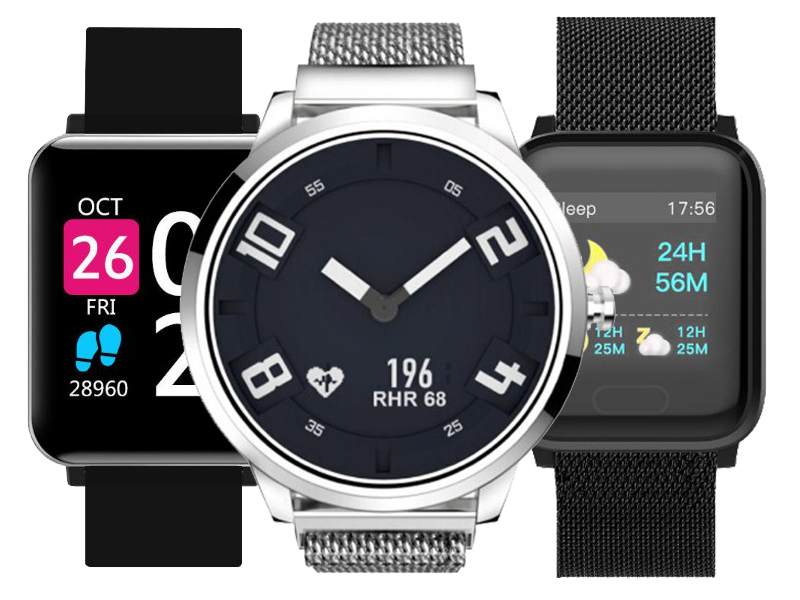 XANES K8 Fitness Exercise Smart Bracelet
Sporting a 1.3in Soft light color touch screen with high 240 x 240 pixels resolution, the XANES K8 is a light and simple smart bracelet that boasts an impressive array of functions. The device is housed in a metal body and is backed by a 180mAh battery that delivers a standby time of about 25 days and working time of 7 days.
While the XANES branded smart bracelet's features completely justify the $32.89 price tag it normally carries, you can buy it for just $12.99 on Banggood. This is a noteworthy 61% drop in the device's retail price.
You can choose between silver and black color versions of the K8 fitness exercise smart bracelet. You can buy the aforesaid color versions of the device for only $12.59 by adding the product to your cart/wishlist and then buying it from Banggood app. It is worth noting that the promotion sale will come to an end in 5 days.
Lenovo Watch X Plus Smart Watch
Alternatively, you can go for Lenovo's feature rich Watch X Plus smartwatch that has gone up for pre-order carrying a heavily discounted price tag on Bangood.
It usually sells for $99.99 but thanks to a 14% discount that will be valid for the black and silver versions, you can pre-order the Watch X Plus for only $85.99. The watch sports a round-shaped 0.67-inch screen with 96×32 pixels resolution.
The Watch X Plus comes with an 8ATM waterproof rating and features multiple useful features like heart rate monitor, blood pressure monitor, and sleep monitor. It also has a multi-sport mode that helps you monitor your actions. The device draws its juices from a 600mAh battery.
If the Watch X Plus has stirred your interested, you can head straight to this link to check out its full specification and avail the discount.
Pre-Order XANES J10 And K8 Smart Watches
Get 14% Off On Lenovo Watch X Plus Smart Watch