After online success, Realme goes offline; reveals it has sold over 4 million smartphones so far
In the face of a saturated smartphone market, OEMs are deploying all the strategies in their arsenal to outwit the competition. BBK subsidiary OPPO used the Realme brand as its take on the entry-level smartphone market. The brand was announced in May this year and came out as sort of a surprise. The Realme 1 was the first phone released under the brand but since then, Realme has released four more devices.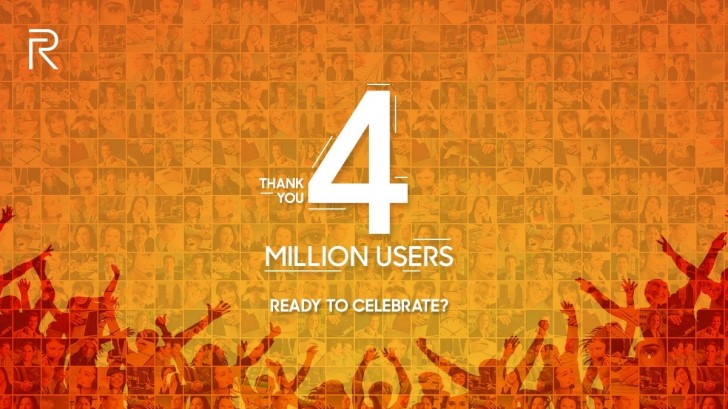 Interestingly, the brand has been a huge success as the brand recently announced via its official Twitter account that it has sold 4 million phones in 7 months globally. This is a culmination of the successful outings the brand has enjoyed in various markets outside India. It was first launched in India but recently made its entry in China where it outsold Samsung and Xiaomi during Singles' Day. The Realme brand also posted an amazing feat in Indonesia on popular online retailer Lazada. The low pricing of the models, as well as the promotional sales events, helped the brand reach the 4 million mark.
Your favorite #Realme smartphone is now just one step away from your place! 😍
Buy them from one of our REAL Partner stores offline.
Check out the cities we are opening this month and tell us which city do you want us to come next. 😉 pic.twitter.com/UUpOmpzwn2

— Realme (@realmemobiles) January 2, 2019
Read Also: Realme A1 budget friendly smartphone tipped to debut soon
In addition, the Realme brand has also announced that it is now taking its phone sales from online sales only to incorporating offline sales. This is going to be happening in India where the models will be available in physical stores in a number of cities across India. The first set includes Mumbai, Banglore, Rajkot, Ahmedabad, Kolkata, Jaipur, Guwahati, Pun, Dehli, Noida, and Lucknow. Te brand equally disclosed that 50 cities will be added every quarter while it has set its target to make the Realme phones available in up to 20,000 retail stores in India this year.