Banggood's Latest Promo Kicks Off With Unmissable Deals, Big Discounts And An 8% Off Site-Wide Coupon!
by Vinay Patel ago0
Banggood has a reputation for offering the best bang for your buck and the Chinese online store stays true to it by doling out big discounts on a wide selection of items as a matter of usual practice.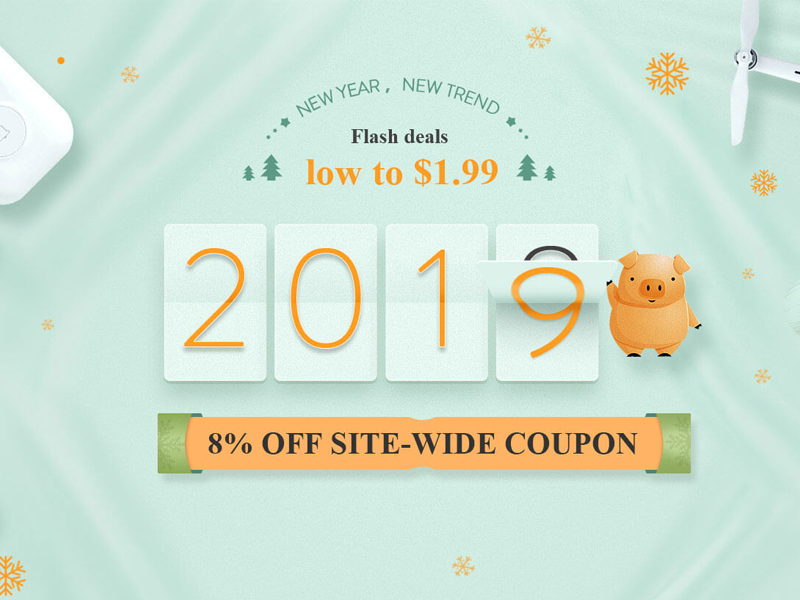 Keeping in line with that, Banggood is kicking off 2019 with a bang by bringing the latest trend to cost-conscious buyers and offering a lot more for them to cheer about in the form of a recently launched promotion. The aforesaid 'New Year, New Trend' promo is crammed with all sorts of items that you can get big discounts on.
In a bid to simplify the search process, Banggood has split the heavily discounted items into multiple categories. But before we take a gander at some of these sections, it might interest you to know that Banggood is also offering buyers a chance to get an 8% off on nearly all items you can find on the site in the form of a coupon code.
This 8% off site-wide coupon can bring the price tags of new products as low as $1.99. It is worth noting that the coupon will be valid for all items except for 3D printers & supplies, home audio & video, home appliances, electric bikes, and other specific items.
Aside from that, you can take advantage of a 10% off app exclusive coupon which will be valid starting from January 7th. Note that this coupon can be used specifically on app terminal only.
The '2019 New Trend Potential Deals' category includes a myriad of electronic items that you can now buy for lowered prices. For the sake of an instance, the Blitzwolf BW-FYE2 True Wireless Bluetooth 5.0 headphone that usually sells for $29.99 can now be yours for a reduced price of just $34.99.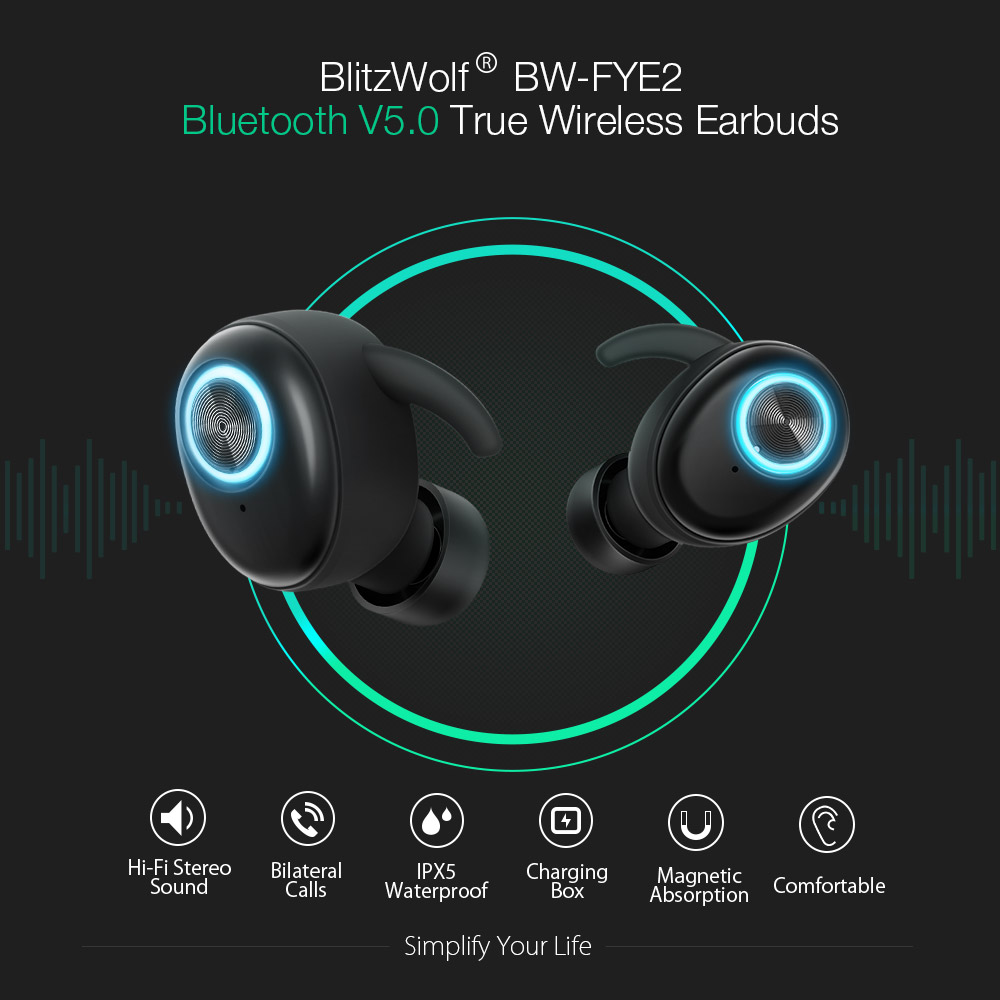 Likewise, the 'Review 2018 Top-Sellers' section is brimming with numerous items that usually carry steep price tags. Here you can get considerable discounts on the Xiaomi Redmi Note 5 smartphone, the XANES MI3 smartwatch and lots more.
There's another section wherein you can get one item free with one item you buy. There are no prizes for guessing that the category is called 'Buy One Get One Free.' It is also worth noting that all items like the Kospet Hope smartwatch are available for significantly reduced prices in this section.
For the sake of an instance, the Kospet Hope would normally set you back $239.99, but you can now buy it for just $159.99 in the above-mentioned category. Aside from grabbing the discount, you can use the 8% off site-wide coupon code 19new8 and get an extra $12.80 off.
In other words, you can bring the already reduced selling price of the feature-laden smartwatch further down to only $147.19 simply by applying the aforesaid coupon before proceeding to checkout. Note that the coupon is not valid for limited offer products.
The next section dubbed, 'Exclusive Coupon Zone' features various items that have been associated with specific coupons that you can use to buy them for lowered prices. For example, the Xiaomi Pocophone F1 usually sells for $339.99 on Banggood, but you can use coupon code 12F1BG2 to reduce the phone's retail price.
There's another section called 'Lower Prices Deals' wherein you can items starting from $1.99, $5.99, $9.99 and $19.99. The promo also offers top-branded RC toys for lowered prices under the 'RC Toys & Hobbies' segment.
You can click here to visit the promotion page and check out the rest of the items included in the 'Smart Devices,' 'Outdoor Gears' and 'Automobiles & Motorcycles' categories and take full advantage of the discounts available on all items before the promo wraps up.