Huawei join Samsung, Alphabet in top 5 R&D investors for 2018
by Habeeb Onawole ago0
Research and Development or R&D as it is commonly called is an important part of any industry. Every year, companies set a budget for the department whose job includes creating new materials, developing new solutions and lots more.
The European Commission has released a list ranking the top R&D investors for 2018 and the list shows China's Huawei beating companies like America's Apple, Qualcomm, and Facebook.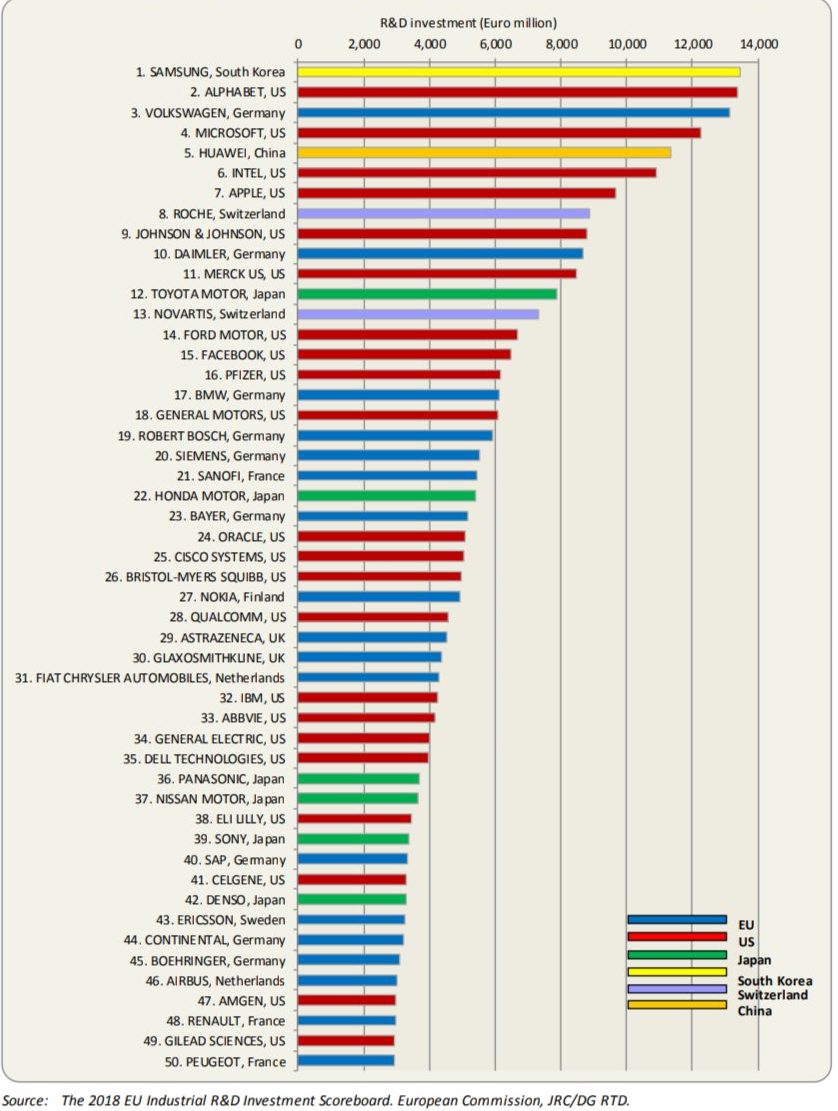 The EU list puts Huawei as the Chinese company with the highest investment in R&D with a sum of €11.33 billion (¥89 billion). Globally, Huawei ranks 5th on the list. However, Huawei's investment in R&D is said to have decreased slightly compared to last year's.
There are a total of 438 Chinese companies on the list and they all invested a total of €71.2 billion, an increase of 20% when compared to the preceding year. 44% of the companies invested in ICT, 11.4% invested in the automotive industry and just 3.4% invested in health-related research.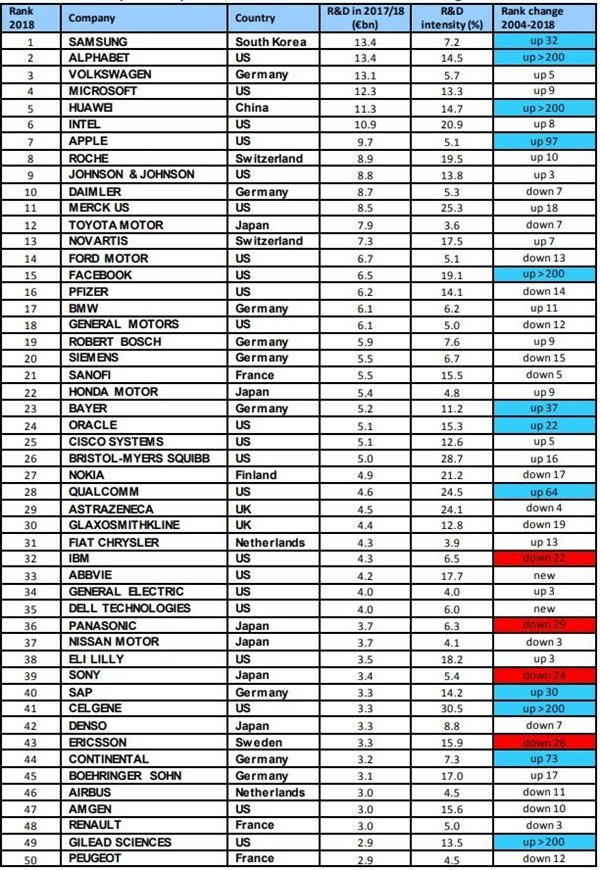 On the global scene, Samsung is top on the EU's list with a figure of €13.4 billion and is closely followed by Alphabet, Google's parent company. Germany's Volkswagen comes in at the third spot and Microsoft is 4th. Apple is trailing behind Huawei and Intel and claims the 7th spot with a total investment of €9.7 billion.
READ MORE: Counterpoint: Huawei joins list of contributors to 2018's high-end smartphone market growth
Switzerland's Roche is the first healthcare company on the list and claims the 8th position with a sum of €8.9 billion. Qualcomm is far down at number 28 with just €4.6 billion but the EU says it has moved up 64 spots since 2004.