Microwear H7 Review – A Solid Smartwatch for the Price
The market of smartwatches is pretty crowded and the Microwear H7 is one of the latest devices on the market. In fact, this is a phone/watch hybrid that combines best of both worlds in a compact package and it costs about $120. Learn more in the Microwear H7 review.
UNBOXING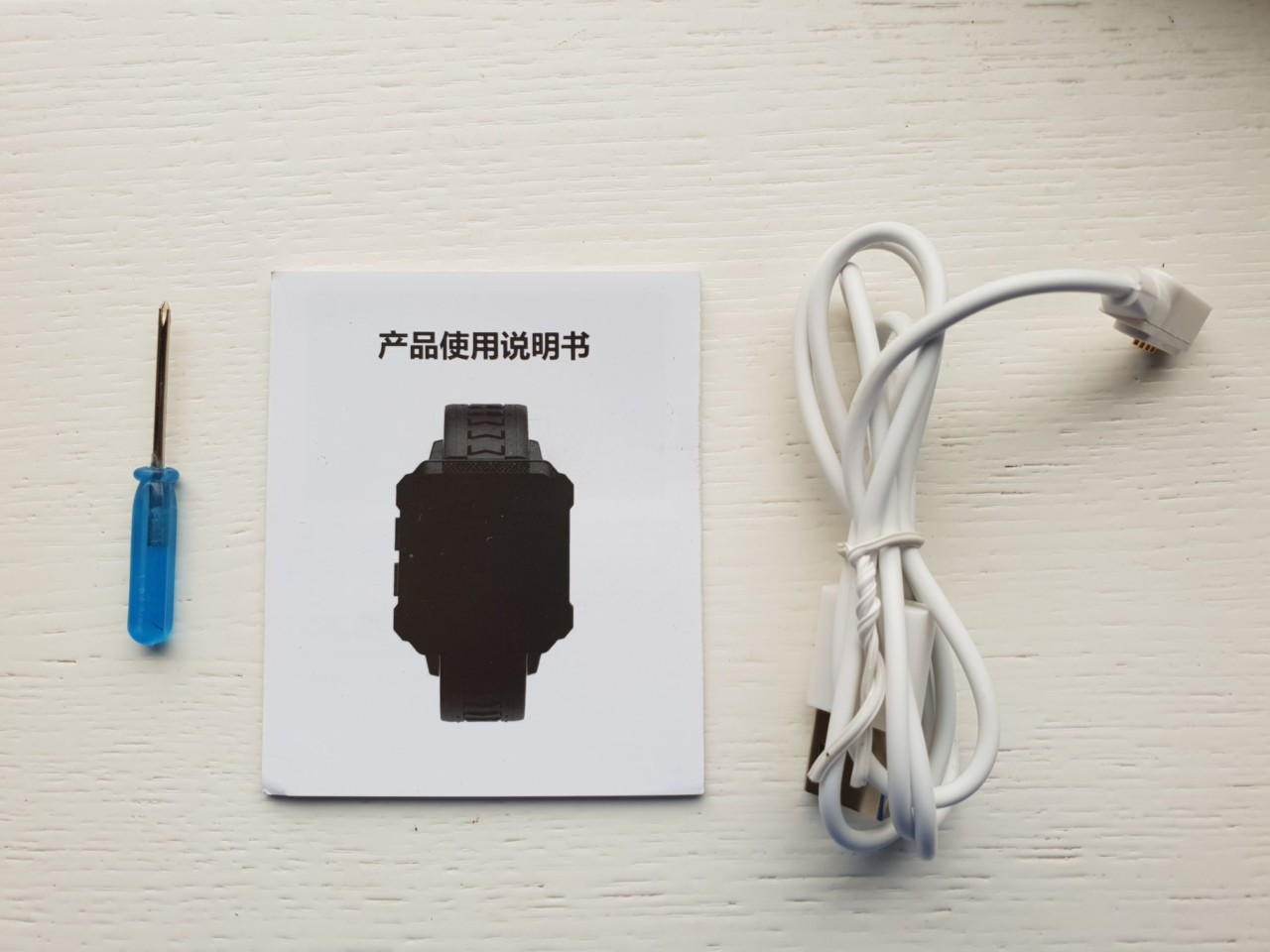 The watch ships with some paperwork, a screwdriver and a charger.
DESIGN and FEATURES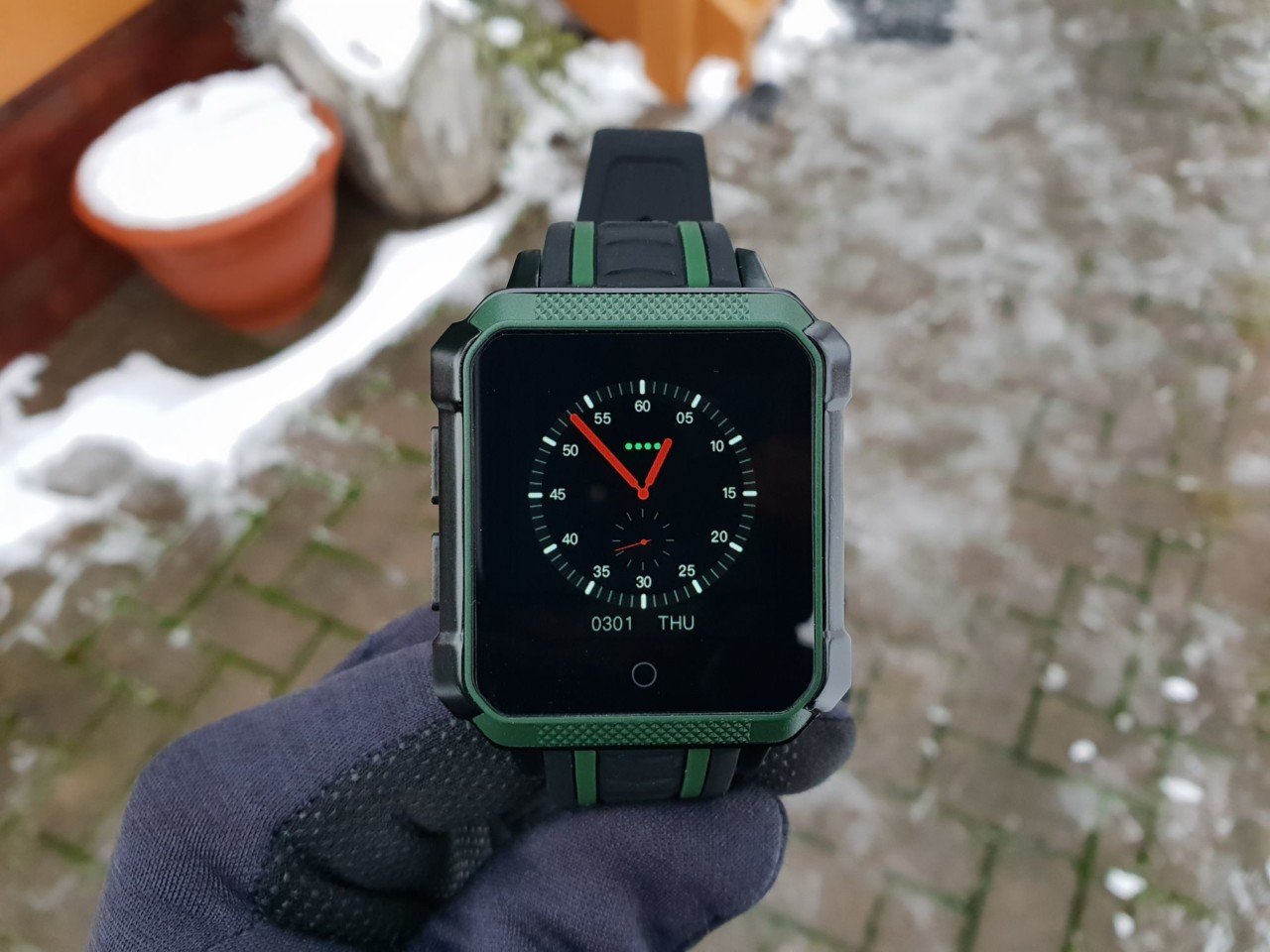 Let's talk about the design, which is always subjective, especially when we talk about watches. Many people prefer round-shaped watches but I think that square-shaped ones also look nice. I like that watch is sturdy and well-made, thanks to the aluminum alloy casing.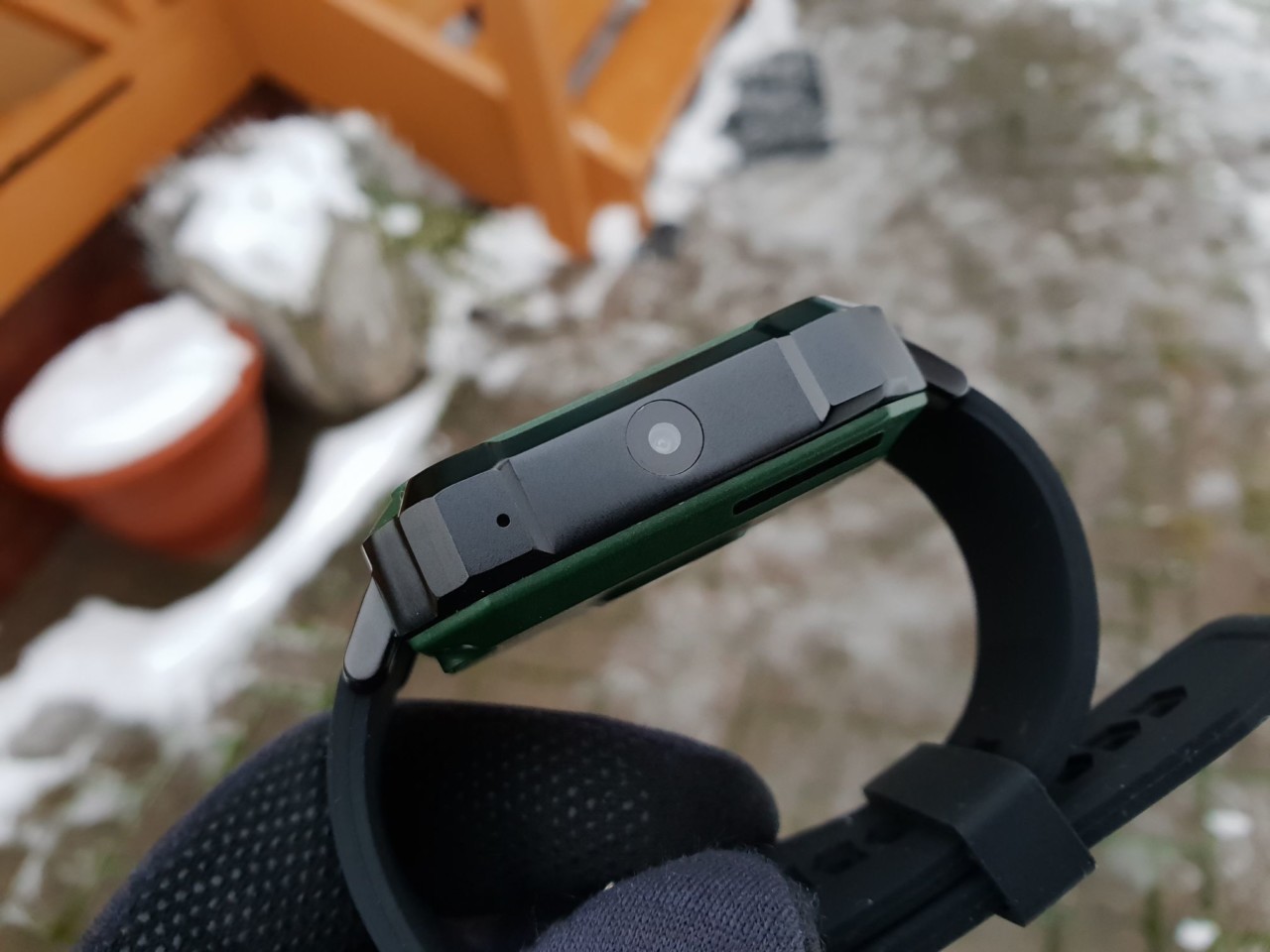 One of the highlights of the watch – a 5MP camera which is implemented on the right side of the device. It is a cool feature on a smartwatch but I didn't really use it. It's simply uncomfortable to take pictures from your wrist. However, it's just me and you may like this feature.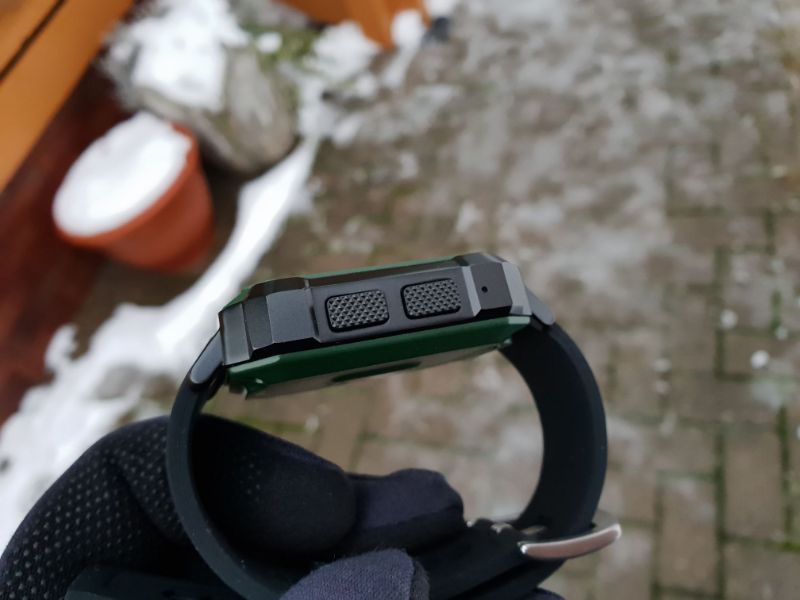 On the left, you can find a home and back buttons.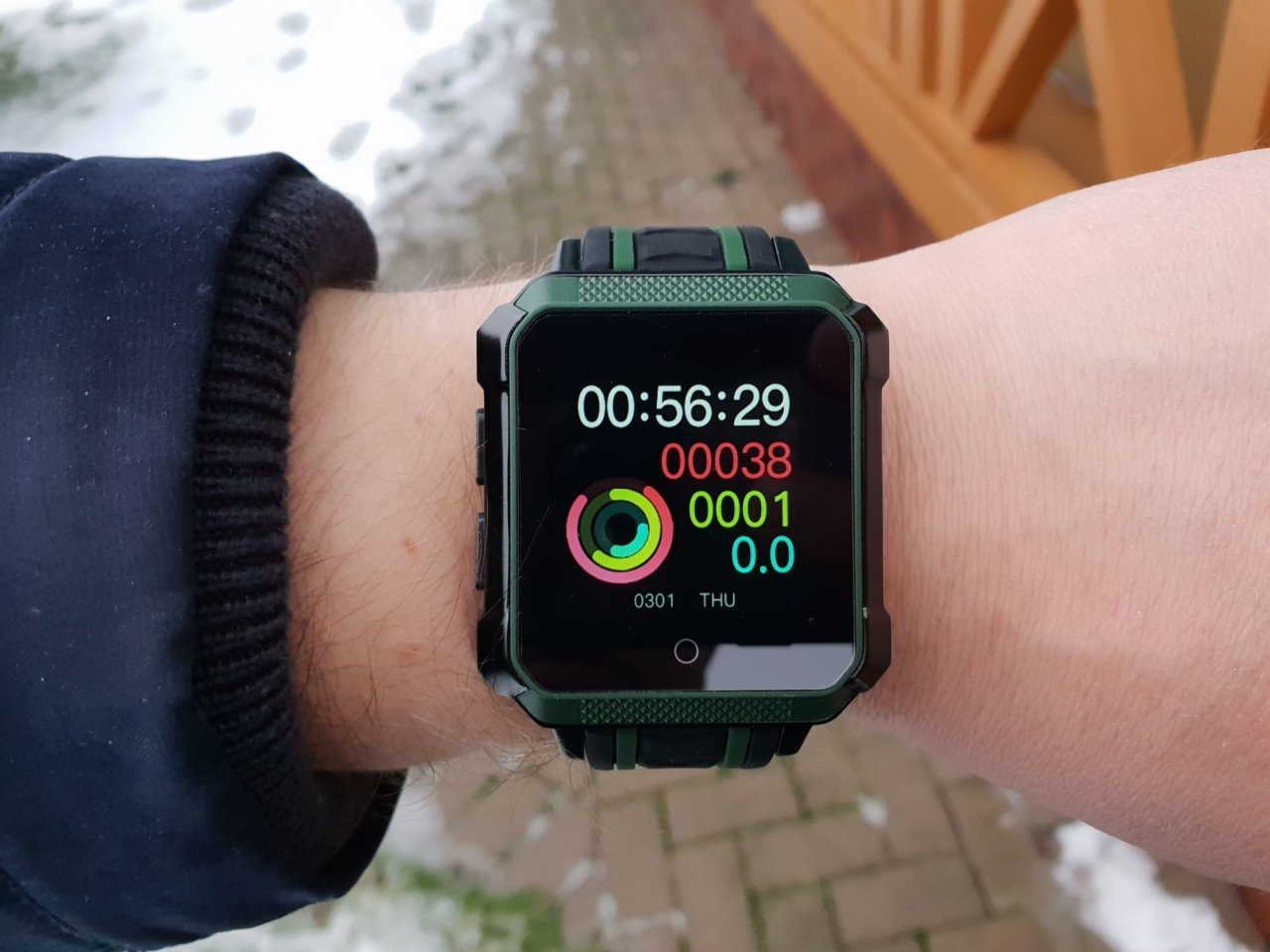 The 1.54″ panel is not the sharpest out there but I found it to be decent for a smartwatch and the viewing angles are pretty good.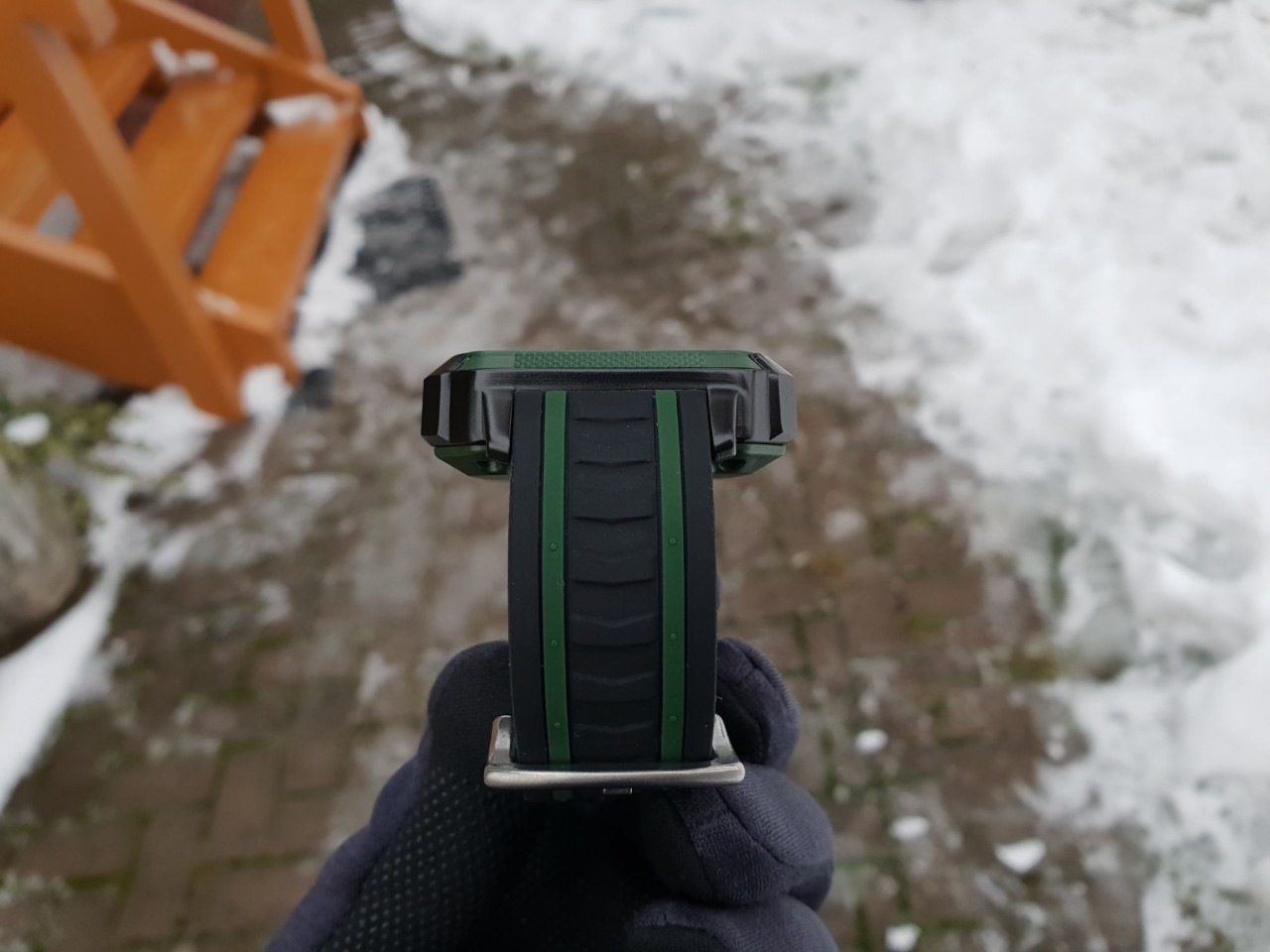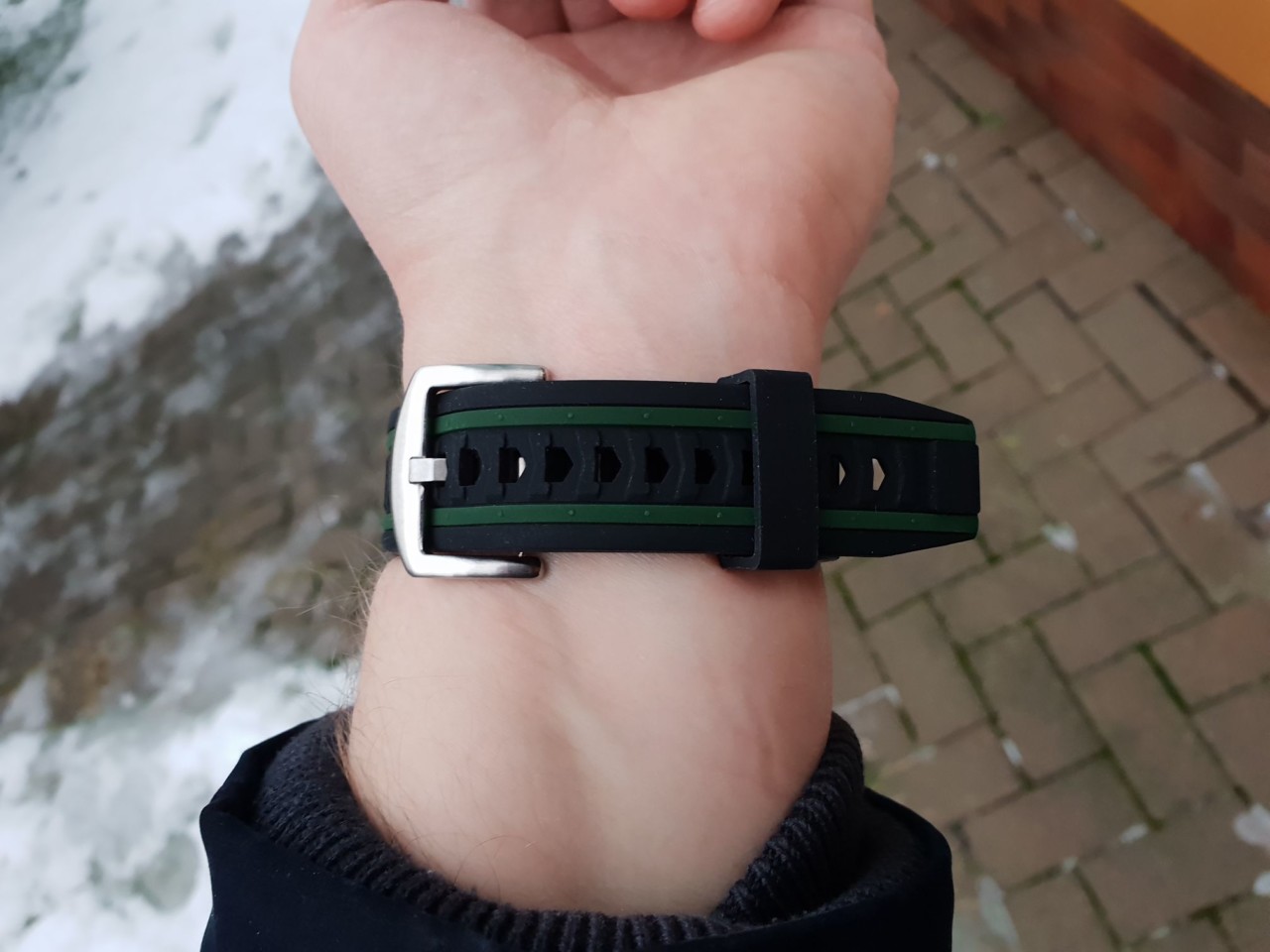 The rubber strap does not look expensive but I found the H7 to be comfortable on my wrist.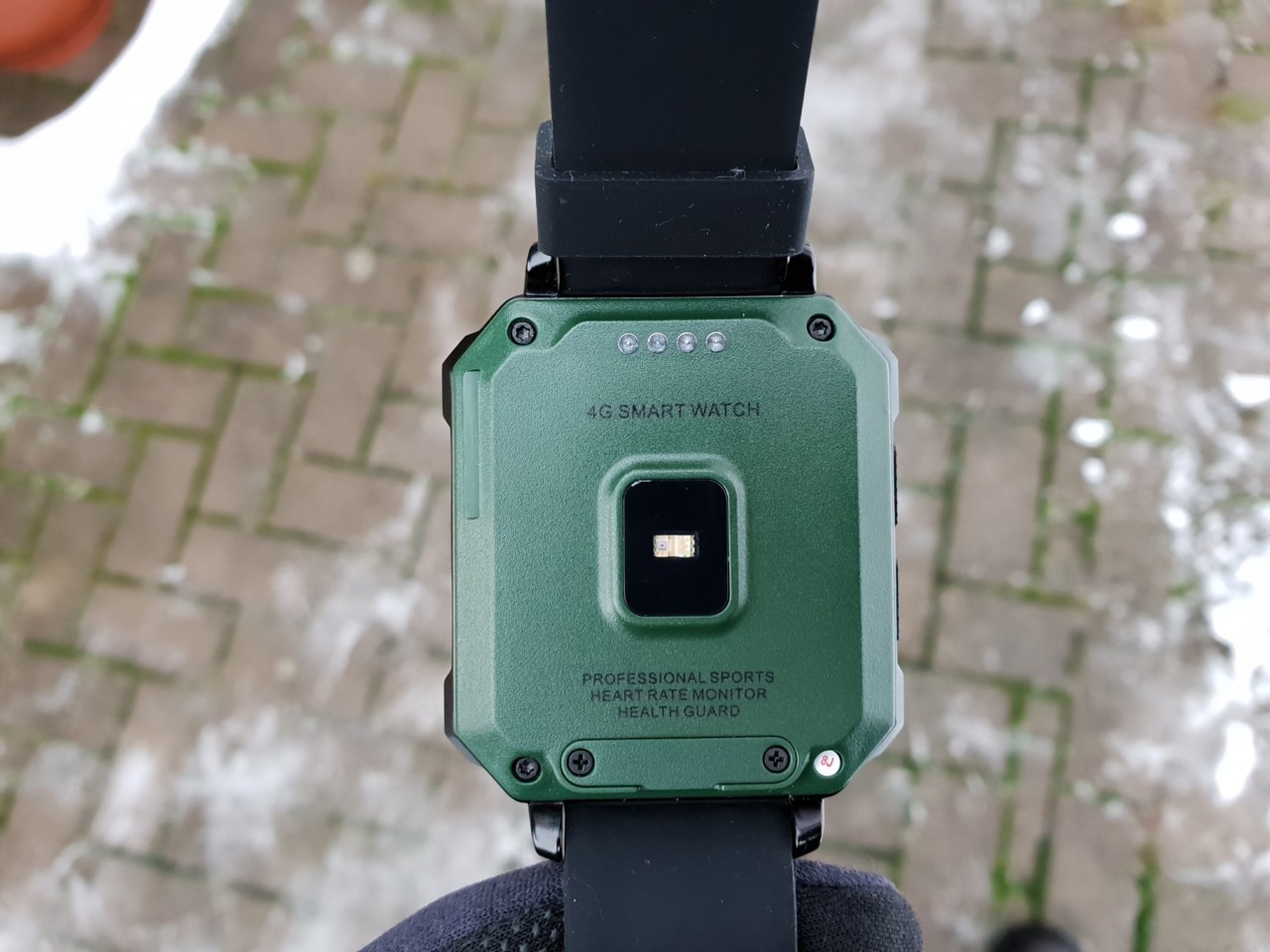 On the back, we have a heart rate sensor and a SIM card tray since this watch can act as a smartphone for calls, browsing the Internet etc. Microwear chose to implement proprietary charging solution that requires using the supplied cable which attaches to the magnetic dock.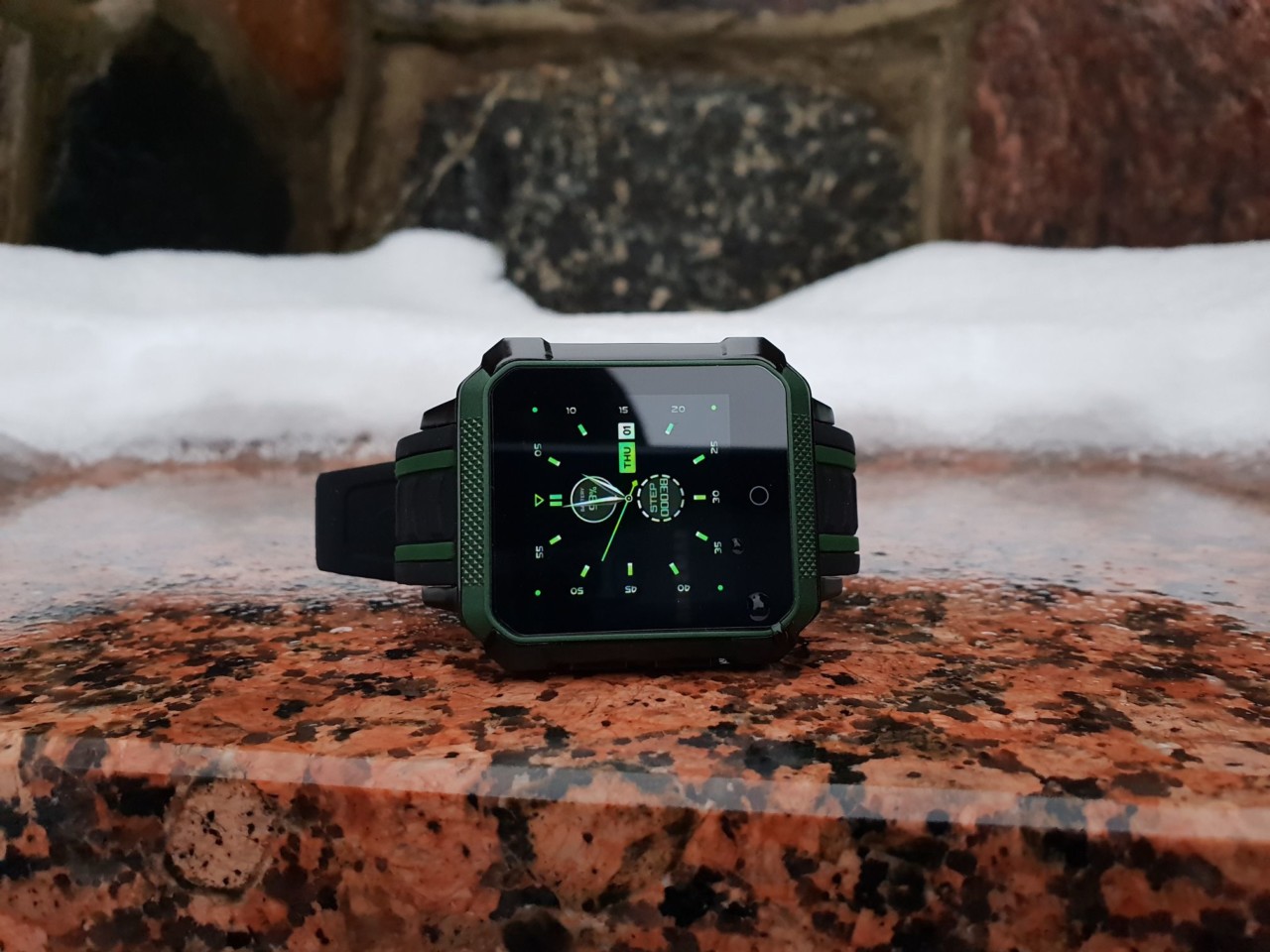 As opposed to previous generation models, the H7 is water and dust resistant thanks to IP68 rating.
HARDWARE and SOFTWARE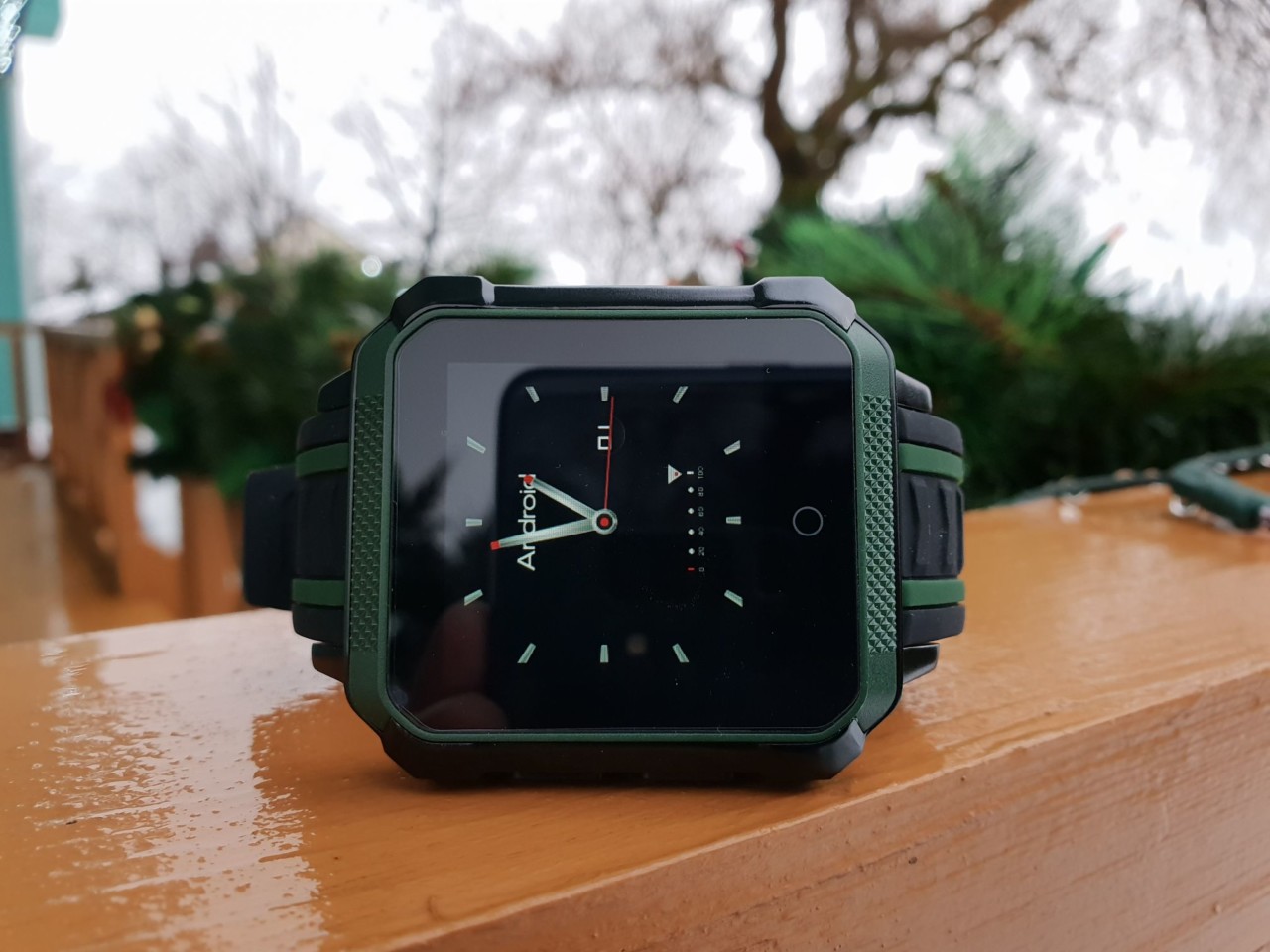 When it comes to hardware, the watch has specs that are still used on some entry level phones. The device ships with the MTK6737 chip, 1GB of RAM and 8GB of storage.
What can you do with all those specs? Well, you can install plenty of apps from the built-in Google Play store, which, however, does not always fit into a small screen of the watch. You can do all that thanks to Android 6.0 that has the Fun OS skin built on top of it. You can also make or receive calls since this watch can work as a standalone 4G smartphone with its dedicated SIM card slot. I found the call quality to be quite decent and the built-in loudspeaker can not only be used for calls but also for listening to music. The loudspeaker is not that great but it is usable. You can also choose from plenty of different watch faces and some of them look really nice. In addition, there are quite a few settings to play with. Obviously, you can track your fitness routines using a pedometer, barometer,
or a heart rate monitor, which I found to be pretty accurate. I found the GPS to be pretty accurate since it is integrated into the MTK6737 chipset.  There is also a built-in Wifi, so you can browse the web and so on. The overall performance is pretty good, the watch is fast and responsive all the time, and you can even try playing some games on this tiny display.
BATTERY LIFE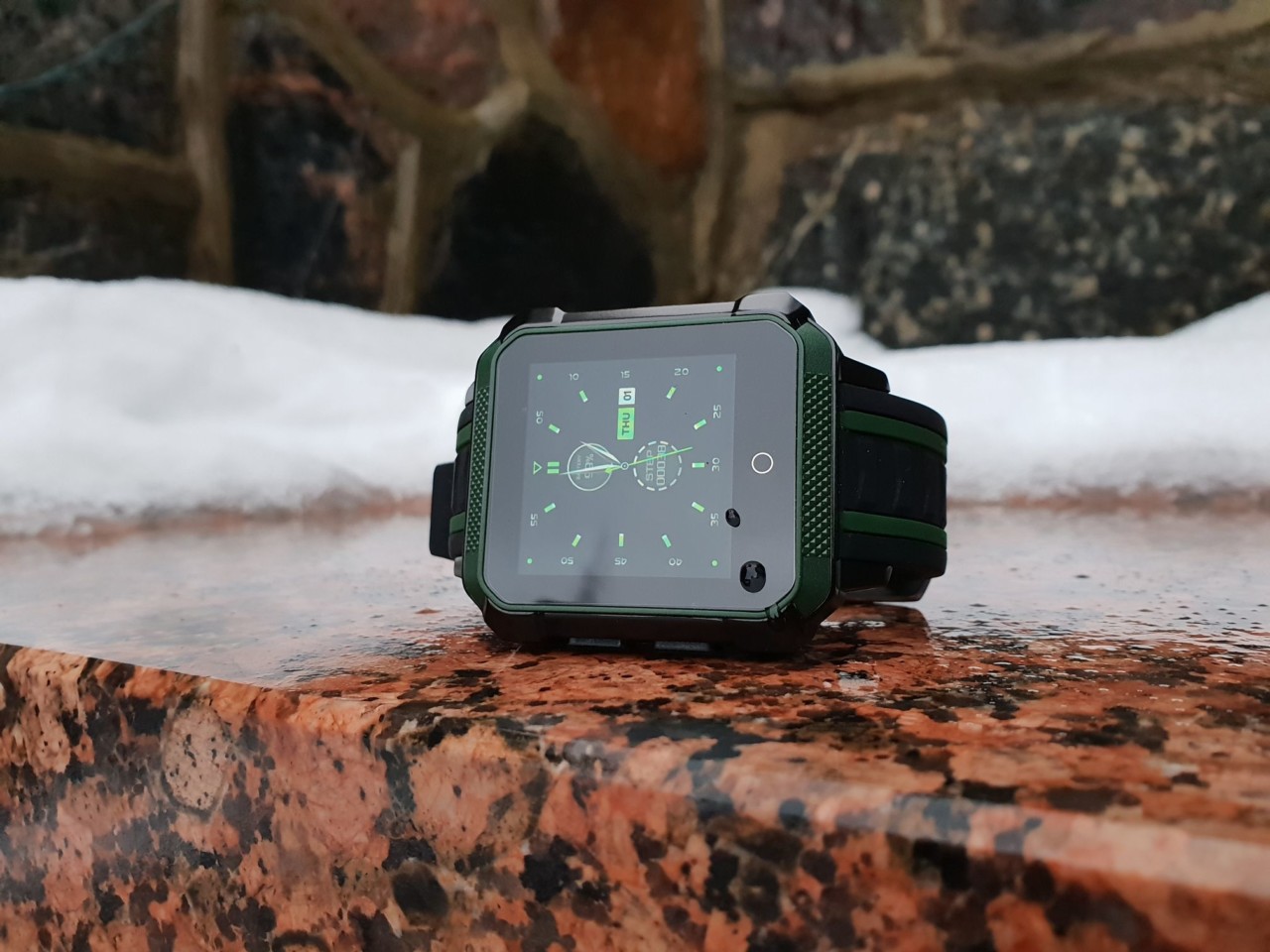 As for the battery, you should be ready to recharge the watch almost every single day or every two days, depending on how you use the watch. Not the best result, but this what you have to expect given the overall feature set.
CONCLUSIONS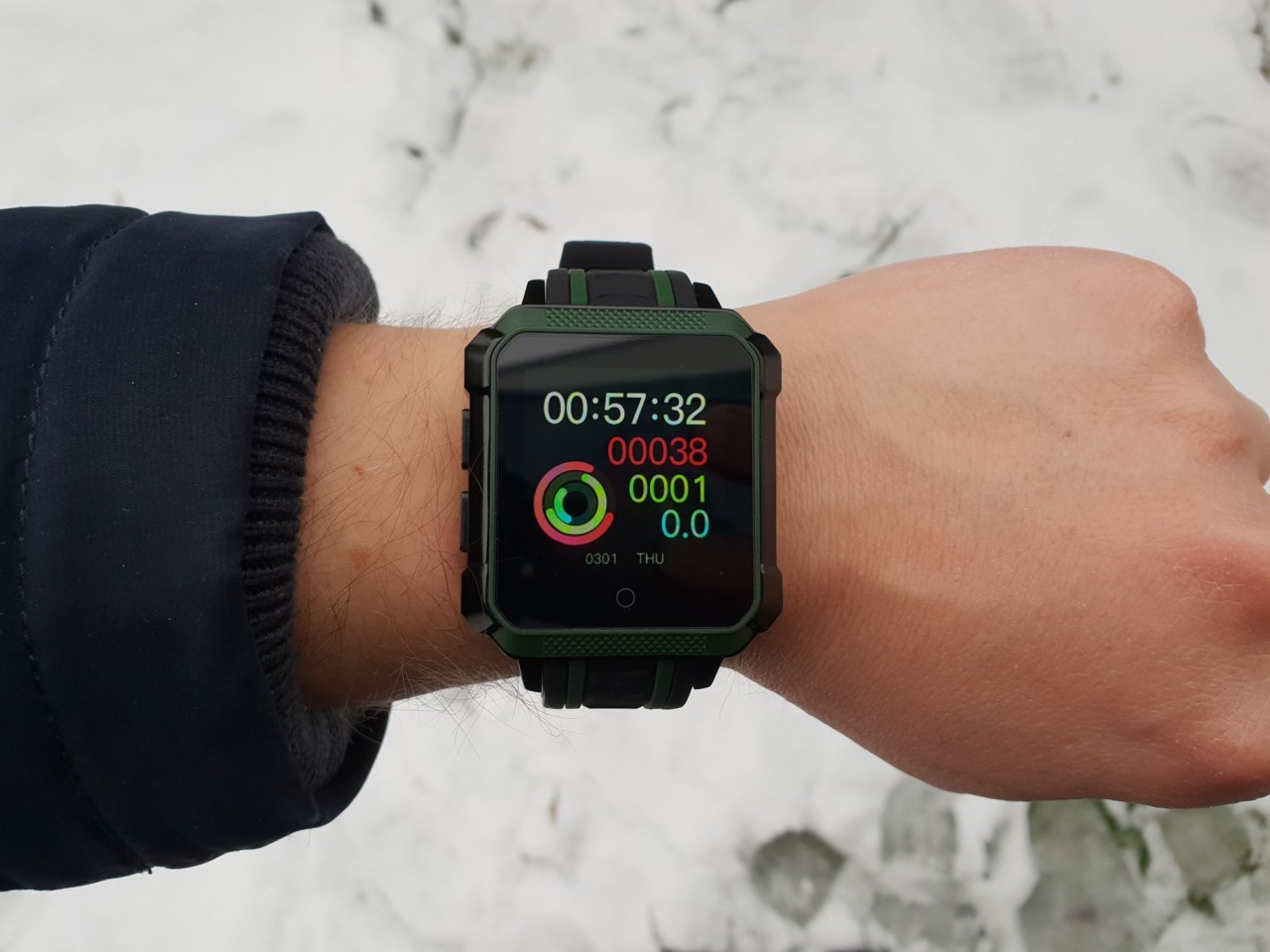 All in all, I was really surprised by how good the Microwear H7 is and it has a ton of features for just about $120. I like its design, decent display, good overall performance, the ability to make or receive calls on the 4G network, decent GPS performance. Also, as many smartwatches, it makes you move a bit more since features like a pedometer, heart rate sensor motivates you to exercise  (well, at least me).
Overall, the Microwear H7 turns out to be a very good smartwatch, especially if you consider all the feature set it offers for about $120.