Various laptop manufactures have been selling 2-in-1 laptop-tablet hybrid devices. Such devices feature a detachable display. A new patent filing by Dell reveals that the company may started a new trend of laptops by launching a new 2-in-1 device with two detachable displays.
In June, Dell had filed a patent for "Information Handling System with Multiple Detachable Displays with United States Patent and Trademark Office (USPTO). The patent was approved on Jan. 3 by the U.S. authority. The patent filing reveals a laptop device with two detachable screens that can be attached to a magnetic strip to the adjustable clamp of a keyboard. The two displays can be connected to the device through display ports.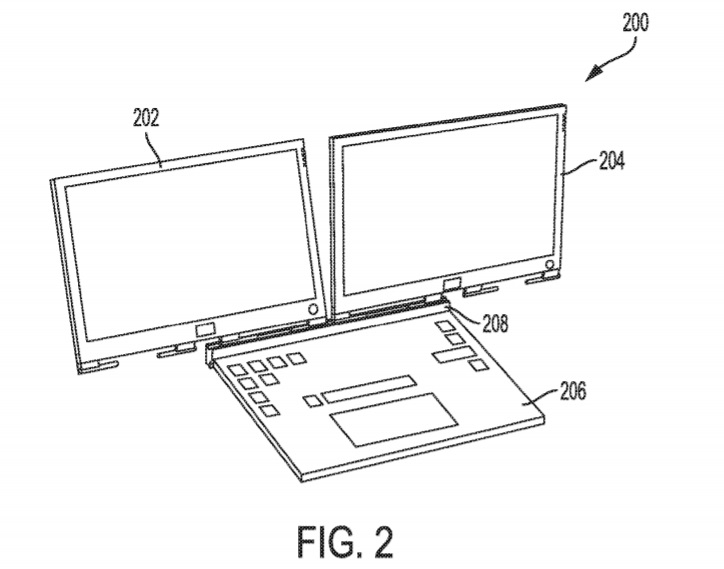 What's interesting about the device is that the two screens can be arranged to face the user, or one display can face outwards at the audience for showing presentations. In the image above, the two screens can be seen placed besides each other. This arrangement will allow users with extended screen arear. The contents of the two screens can be extended or mirrored.
The two displays can be arranged with the keyboard base in between during transport. However, a laptop with dual displays can be heavier than conventional 2-in-1 notebooks. The patent documents do not contain any information on the size of the two screens.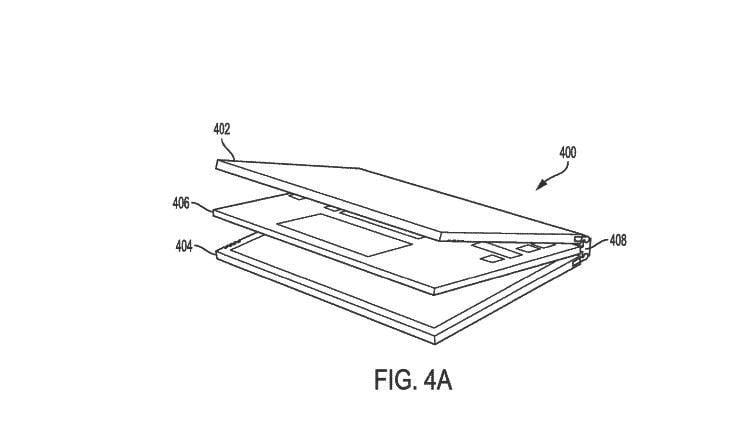 Companies are known for filing multiple design patents so that they may launch devices with innovative features in the future. However, there are high possibilities that all the patent designs do not end up as real devices. Hence, it remains to be seen whether Dell will really launch a laptop with two detachable displays in future.
Would you be interested in purchasing a laptop with two detachable displays? What's your opinion on the above design? Share us your thoughts by posting your comments below.