The new Meizu MX smartphone with dual-core 32nm chip released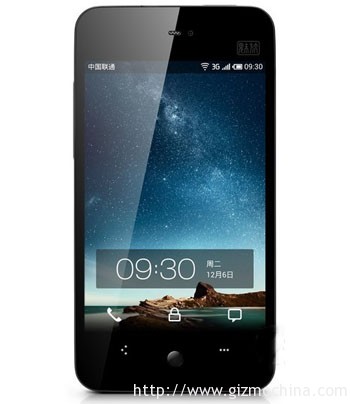 The new Meizu MX smartphone with dual-core processor is released, this product is upgrade from past dual-core Meizu MX the basis of carried out the chips and other modules, as well as the operating system of upgrades, such as 45nm chips upgrade to the 32nm, equipped with Android 4.0 OS with Flyme OS 1.0 system, so the overall is lower power consumption and heat, ease of use should be a good upgrade.
The different between new Meizu MX 16GB dual-core smartphone (code-named M031) and the the Meizu MX dual-core smartphone is:
A-chip technology from 45nm to 32nm, power consumption, heat control performance will be improved;
Developed based on the Android 4.0 Flyme OS 1.0 system, and Meizu MX quad-core to maintain a consistent;
Higher cell phone battery from 1600mAh to 1700mAh and Meizu MX quad-core version is consistent;
A series of optimization for WiFi and signal antenna, 16GB Meizu MX new dual-core smartphone will have a better signal;
16GB Meizu MX new dual-core smartphone with dual power management chip, power management has been optimized, with the 32nm process the chip, the overall life there will be further improved.
Other aspects of the new Meizu MX dual-core 16GB smartphone overall continuation of the classic design of the MX series of smart phones is still warm body of the white double injection molding, screen resolution of 960 * 640 Sharp ASV screen. The camera uses the BSI of the 8 megapixel with back-illuminated sensor F/2.2 wide aperture lens.
Quick specs for Meizu MX Dual-Core (Upgrade version)
Network mode: GSM, WCDMA
Network type: single-card dual-mode
Designs: straight
Main Screen Size: 960×640 pixels 4 inches
Touch screen: capacitive screen, multi-touch
Camera pixels: front: 300 000 pixels:
Operating System: OS Android 4.0
RAM capacity: 1GB
Battery Capacity: 1700mAh
Foretunately, the new 16GB Meizu MX smartphone with new dual-core chips has four colors, including: ivory, pale green, lilac and romantic pink.