The Huawei MediaPad 10FHD quad-core tablet will be launched on August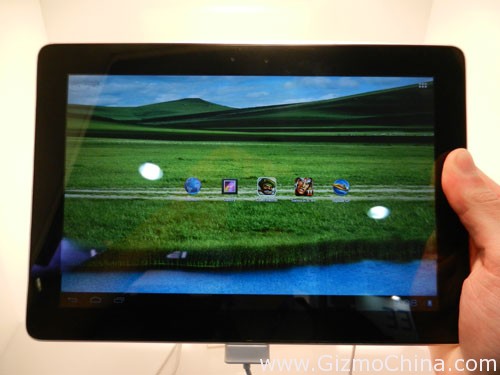 Yu Chengdong, as a CEO of Huawei Terminal said on his microblogging account that Huawei MediaPad 10FHD quad-core tablet will be launch in late August, foretunately the price will be lower than 3000 yuan!.

Huawei MediaPad 10FHD configuration is similar with ASUS Transformer Pad 700 the Infinity, the diference is only in the CPU since Huawei MediaPad 10FHD using Quad-core chipset. ASUS Transformer Pad 700 has $ 499.99 procce tag (about 3200 yuan, or may will be more expensive). While MediaPad 10FHD is worth the wait.
In addition, the endurance of our concern, Huawei officially declared that "FHD MediaPad10 life measured: 8-9 hours playing 720P video, 6 – 7 hours playing 1080P video. Such a result is also acceptable, after all, its battery capacity is only 6600mAh capacity is not high in order to better control the thickness and weight of the machine.
Huawei MediaPad 10 FHD detailed configuration: 10-inch IPS touch screen display with full HD resolution of 1920 × 1080 pixels, this resolution is compete with the new Apple iPad, sports with 1.5GHz Hass K3 V2 quad-core processor, standard with 2GB RAM, 128GB ROM, powered by the Android 4.0 operating system.
Supports WiFi, HSPA and LTE 4G network. Front facing camera is 1.3 megapixel, while rear camera is 8 megapixel. Built-in Dolby-certified dual-channel speaker. At the same time the MediaPad 10 FHD also have the extended keyboard and fast charging function. One Unibody aluminum alloy body shell thickness of only 8.8mm, weighs only 598g, very thin. The battery capacity is 6600mAh. So let's wait until they are coming.