Doucon eBook reader, the first 10,000 pre-sale with 499 yuan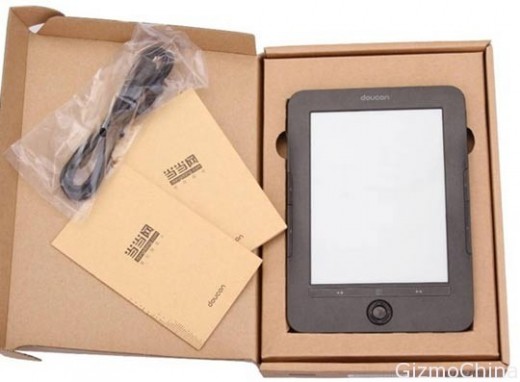 The morning of July 25, Dangdang officially launched the e-reader, known as the Doucon eBook reader with capable buy e-books contents directly through 3G or Wi-Fi.
The e-book pre-sale held with the first batch of 10,000 units for pre-sale price of 499 yuan. Parameter configuration, see 6 inches screen display with 6 grayscale e-ink screen, and support the mainstream such as PDF, EPUB, HTML, TXT e-book format, and with optical finger mouse control, infrared sensor flip, voice input function.
The Dangdang Doucon expressed equipped with Wi-Fi and 3G Internet access, you can directly through Dangdang buy e-books, electronic business platform to push e-book features, In addition, the reader also has a microblogging to share book reviews function, users can write book reviews interactive.
Dangdang vice president of digital business, Yi Fei said, "see" the standby time can reach more than 20 days, flip over 10,000 times. Grand Bambook see the above not only the rapid consumption of the network literature is the motherboard authorized books. "
"See" e-book priced at 599 yuan, the first pre-sale price of 499 yuan, tomorrow Dangdang will Dangdang open for pre-sale, pre-sale of 10,000 units.