Lenovo IdeaTab S2110, tablet with Transformer style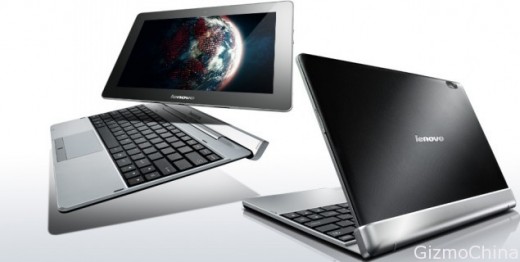 Earlier this year, Lenovo introduced new tablet that has a tablet design look like an Asus EeePad Transformer, thats gadget which is Lenovo IdeaTab S2110 10.1. And now they have officially announced that the tablet it can be transformed into a laptop-like dessign.
The proce of this tablet it can be obtained with a fairly cheap price, which is $ 343 USD. With these prices, of course, is far below the tablet under the Asus tablet which is in the range of $500 USD. Besides having a cheaper price, Lenovo also claims that its latest product is equipped with better performance and longer lasting battery.
The tablet is powered by S4 "Krait" Snapdragon dual core processor . However, although the dual-core processor, Qualcomm said that the processor is built with an architecture based on ARM Cortex A15. And they claim that the performance of these processors can be synchronized with quad-core Cortex A9 processor like Nvidia Tegra 3.
Running Android 4.0 Ice Ice Cream Sandwich. There is also a 5MP camera on the back and 1.3MP on the front.
Thanks to the embedding processor, the Lenovo tablet also has a better energy efficiency. This tablet battery can running last for 10 hours. And, if you add a docking, this tablet can be used nonstop for 20 hours. The docking is sold separately with $ 54 USD price tag.