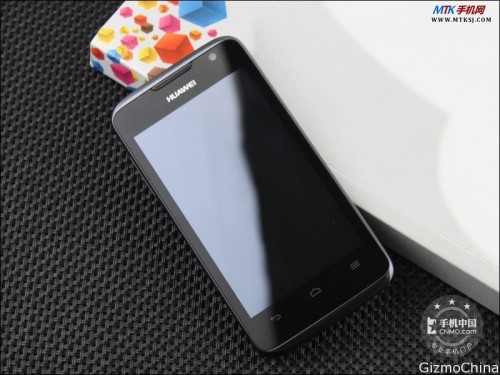 Today we've got some picture about Huawei G302D the Android smartphone which powered by MTK6575 chipset.
Huawei G302D is a standard dual card dual standby smart phone, built-in two SIM card slot, supports GSM and WCDMA networks, respectively, support GSM / EDGE 850/900/1800/1900 MHz and UMTS 900 / 2100 MHz, practicality in the mobile communication in this regard is very good.
Huawei the G302D hardware parameters configuration : This is smartphone with capability of dual card dual standby, entertainment smartphone, but its configuration is not lag behind, belonging to the mainstream level.
Huawei G302D carrying a MT6575 chipset, the A9 architecture with 1GHz processor, 512MB of RAM and 4GB internal memory and also supports up to 32GB of memory using expansion card.  Huawei G302D sports with a 4.0-inch IPS hard screen display with a resolution of 800×480 pixels, the display should also be good.
Here are some pictire of Huawei G302D Android smartphone :