Photo: Black Version of Jiayu G3 smartphone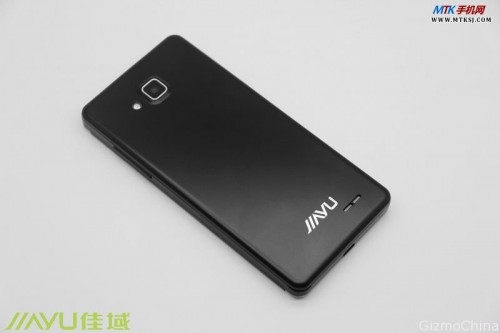 If you are one of the Mediatek loyal fans, then you will be directing another person to use the phone with the Mediatek chipset and explain to them that the chipset is a pretty good product.
Some of the best Mediatek phones is Jiayu G1, G2, and now we hear the new Jiayu G3 phone which has been present in the market with another color. This is a new variant of Jiayu phone that has a higher specification.

As we've covered before Jiayu G3 is a pretty good phone which using MTK 6577 chipset 1GHz Dual-core and comes with a 4.5 inch IPS display with 1280 * 720 and capable of displaying 720p HD video. The screen itself using Corning Gorilla Glass materials, 1 GB of RAM and 4G of internal memory. The main camera is 8 megapixel with autofocus ability with LED flash and front camera is packed with 2 megapixel, and the body thickness is only 10.8 mm. Baterry capacity is 2.750 mAh, has a light sensor support, proximity sensor, gravity sensor, magnetic sensor and gyroscopic sensor too. If you look at the specifications and capabilities of this phone is the price that applied to the Jiayu G3 is very reasonable.
And recently we saw some leaked official photos of the G3 Jiayu phone wrapped in a black. The photo shows the back of the phone and the detail view of every corner of the phone including 8 megapixel autofocus camera, as well as other parts are more detailed. Here are the photos from the Black version of Jiayu G3 smartphone :