ViewSonic N9880, Android smartphone with 6-inch display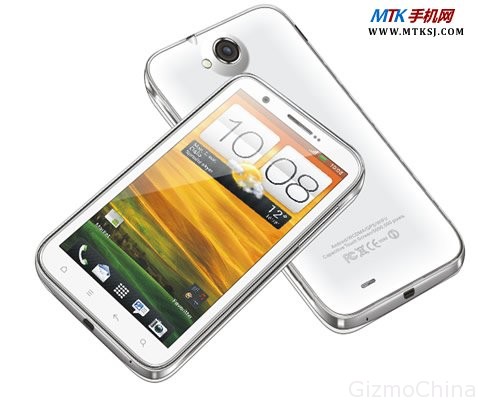 Some people maybe will laugh if you are using phones which has larger than 5 inch display, but ViewSonic N9880 offers Android smartphone with 6-inch display, this smartphone powered by MT6577 1.2 Ghz dual-core CPU.

ViewSonic N9880 is larger phone on the market today, since Samsung Galaxy Note has only 5,3 inch display. ViewSonic using FWVGA material for the display, but unfortunately the resolution is only 480 x 854 pixel. Powered by MT6577 1,2 GHz dual-core chipset. It's seems fast enough for running Android application for your daily basis.
Here is the specification of ViewSonic N9880 smartphone :
CPU: 1.2G MTK6577 dual-core
Memory: RAM Unknown ROM: 8G
Screen: 6-inch FWVGA
Resolution: 480 x 854 pixel
Camera: the first 3 megapixel
Battery: 3000 mA
Body: 161 x 90 x 10.5 mm
System: Android 4.04 ICS
Color: White, Black
While we covered this article, there is no information about prices and release date, so let's wait and see.