Huawei trials joint services Mobile and Wi-Fi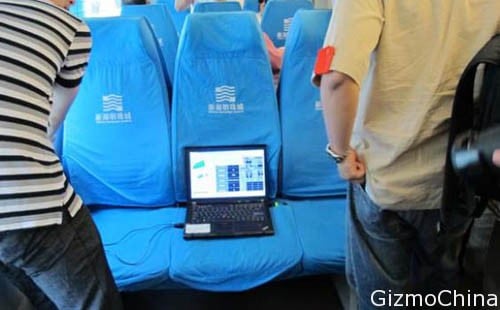 Huawei, a provider of information technology solutions and a leading global communications, has announced that mLab (Mobile Broadband Research Laboratory) of the company has successfully completed testing the network service combined GSM / UTMS / WiFi first in the industry. This trial marks a significant step in the development of converged solutions for mobile networks and Wi-Fi.

Li Wenzhi, CEO of Huawei said that this is a proud achievement for Huawei, especially in the era of network convergence.
"We are looking for telecom operators and applying various solutions to maintain the quality of their networks amid rising demand data," Li said.
Mobile devices currently enables users to meet their basic needs including access to Internet sites, watch video, download applications, and social networking status update. Therefore, any telecommunications operators are facing increasing demands of data in high quotas and implement network solutions such as small cell and Wi-Fi to treat the condition.
Experiments recently carried out to prove how Huawei's solutions allow telecom operators to implement Wi-Fi services in their telecommunications networks. In terms of technical explanation, mobile networks will help customers identify and select the best Wi-Fi signals, so that they can connect to Wi-Fi network without having to use a user-name and password. Such technology has been operating commercially in Chengdu, China.
"Going forward, Huawei with the division of research and development (R&D) was strong, was ready to support the convergence of the telecommunications industry in globally market, especially in helping telecom operators to provide connections mobile and Wi-Fi simultaneously. Mobile convergence solutions / Wi-Fi Huawei will deliver better quality services to end-user and is able to meet the needs of the operator." Added Mr.Li.
Huawei launches first solution to network convergence mobile and Wi-Fi in the year 2011 and this solution has now been combined with AtomCell, small cell comprehensive solution from Huawei. It is a commitment from the development of small cell solutions that focus on customers who will provide strategic benefits for telecom operators in the world.