Lenovo ThinkPad 2, tablet with Windows 8 OS will launch end October 2012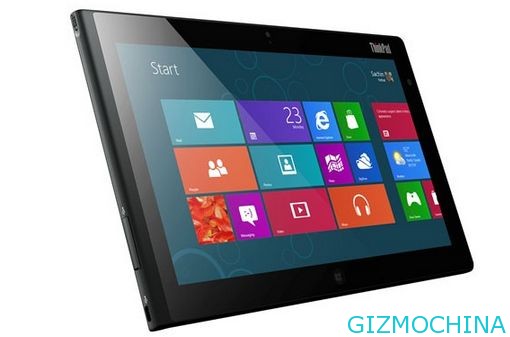 On of Chinesse electronic manufacturer, Lenovo will become the one of Windows 8 tablet manufacturer in the market, through ThinkPad series, they will launch 10-inch tablets in the end of October 2012.

Lenovo ThinkPad 2 tablet will have equal size to the current ThinkPad tablet series. This device will use Intel's Atom processor, 1366 × 768 ppixel IPS screen, 8MP camera on the rear and 2 MP front facing camera.
ThinkPad 2 will be equipped with micro HDMI port, USB and power battery life up to 10 hours. Thinkpad 2 is not a normal tablet beause has a premium features that are suitable for business users such as fingerprint reader, IT management software, as well as the active digitizer (optional) which allows us to use a digital pen instead of a finger.
This tablets will have 3G and 4G connection. The possibility of this tablet will be available in late October where the Windows 8 OS itself will be launched later on October 26, 2012.