iPad become the popular tablet in Chinese market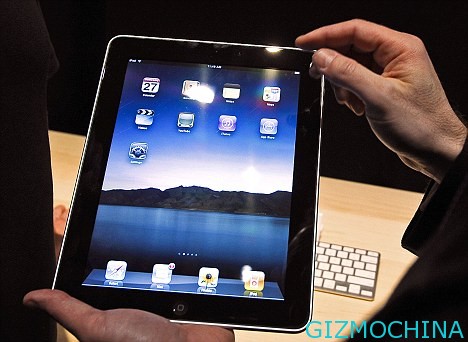 iPad is known as the most popular tablet in the world. Even in its entirety, is Apple's tablet still be number one. But in China, iPad really dominate. Apple products are controlled by the tablet market sales by 72.7 percent.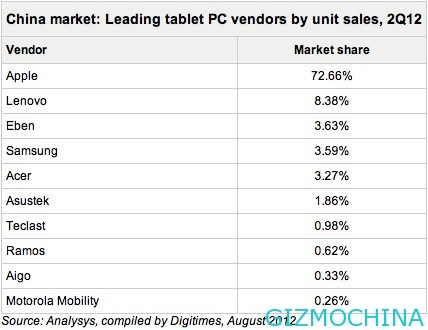 With this level of sales, iPad really showed its dominance in the smartphone market and is the largest tablet market in the world. Lenovo, as the one of Chinese manufacturer which are only second position to gain a sales with 8.4 percent market share.
And what about Samsung? Samsung became the number one tablet on the market, these South Korean companies will have to replace Apple. Even for the Chinese market, Samsung's tablet, like the Samsung Galaxy Tab 10.1, had to succumb and sit in fourth with a rate of 3,59 % of sales.
New iPad from Apple itself has just landed in China on July 20. Unfortunately, from the data held by Digitimes, it does not say how much the sale of each iPad.