Is that Opportunity or Challenge for domestic small and medium-sized brand flat panel manufacturers?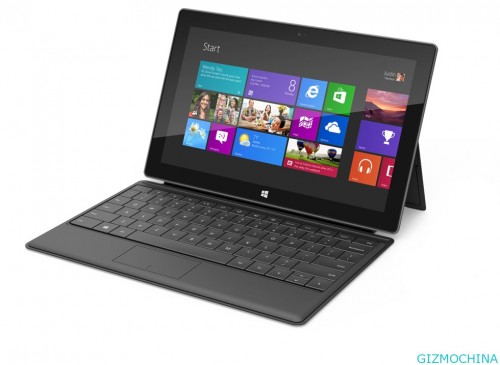 Seen at Computex Taipei in June this year a friend that is not difficult to find in this exhibition, many first-line Tablet PC manufacturers have demonstrated its latest Windows 8 Tablet PC, but Android Tablet PC is new Acer introduced two The quad-core Android tablets. Can be predicted that Windows 8 Tablet PC in the second half will play a leading role, Windows Tablet PC will be ushered in an explosive growth.

And now the Android tablet market competition is very intense, prices are getting lower and lower, the profit is less and less. Ma Xinghai, as General Manager of HKC said, nearly 2000, Shenzhen called on the name of a flat business but profitable business of less than 10%, which is an unprecedented industry, from heaven to hell, only 2 years time. go or quit!. The statement may make people feel a bit exaggerated, but the fact that the situation just like that.
Then the face of this opportunity of Windows 8 Tablet PC, a large number of domestic Tablet PC manufacturers will act it? Apparently, Lenovo and other first-tier suppliers have already started the layout, a variety of Windows 8 Tablet PC had also already been exposed, I believe that will be available beginning after August 26, Windows 8 officially released to the market.
Other domestic small and medium brands? Do you follow up? X86-based Windows Tablet PC because of high costs and barriers to entry, so the majority of small and medium brands temporarily should not set foot. And into the Windows RT version of the Tablet PC market is relatively easy. Microsoft Windows 8 specify only Intel, AMD, NVIDIA, Qualcomm Electronics and Texas Instruments that big 5 chip makers today. That is want to do Windows RT version of the Tablet PC is only NVIDIA, Qualcomm and Texas Instruments.
Many small and medium-sized brands, three-chip solution is relatively small flat-panel manufacturers, the majority of the whole blog, crystal morning, Rockchip and other micro's program. If you choose the former means that the hardware cost as well as R&D costs increase, coupled with Windows RT licensing issues, so for them to do Windows RT version of the Tablet PC also there are certain risks, so many manufacturers are still Select the sidelines. Of course, there are some ready to eat crab. Xiaobian learned that the former Road, digital already launched Windows 8 Tablet PC program. The original Tao Digital Marketing Director Li Feng said: "At present the company's strategy to focus on Windows 8 body up and down the whole to prepare for the new product." It seems the original tract has been determine to do Windows8 Tablet PC.
Smart Devices may be in the second half to push Windows 8 Tablet PC is also based on the ARM architecture Windows RT system. Wisdom from the end of last year launched all new Texas Instruments chip, have a more in-depth cooperation with Texas Instruments, the chip maker Texas Instruments is also specified by Microsoft, after Texas Instruments in Taipei computer show also has been demonstrated based on the the OMAP4 program Windows Tablet PC. So the wisdom in this regard has been accounted for little advantage. I believe in addition to the original Road and Smart Devices, there are still many domestic small and medium-sized flat-panel manufacturers have begun to the Windows 8.
Point of view, Windows 8 is a general trend, the market and consumer expectations is so high. Of course, how to market performance and now can not draw a conclusion. In the domestic market, the price factor is always a very important issue. Now the front line of the vendors are still waiting for Microsoft Surface flat pricing, speculation that the minimum selling price of the Surface may be different with New Apple'siPad will be about $ 530 proce tag. Of course, Microsoft also directly to the Surface price given to the lowest, lower than Apple's New iPad to compete directly with Apple. But that would destroy the rules of the game will have a huge impact to the entire PC industry, which will also allow other brands negative response. To this end, Acer chairman JT Wang has announced that Microsoft launched Surface unwise. While its internal team issue such doubts: "If Microsoft decides to enter the field of hardware manufacturers, we will only take what measures? Continue to rely on Microsoft, chose to cooperate with other alternative?" And manufacturers of this idea is certainly more than Acer One series.
Personally think that Microsoft launched Surface purpose should not be directly with the other first-tier flat-panel manufacturers to compete, but to set a benchmark for other first-tier flat-panel manufacturers to set aside under a certain space. If the foreign media as previously forecast the Surface lowest pricing around $ 530, then, then the first-line brand of the Windows 8 tablet pricing may be around $ 430. Our domestic small and medium-sized brand flat panel manufacturers in order to do Windows RT flat, prices must be controlled at less than $ 400 (about 2550 yuan), will have a larger market. Of course, now part of the price are still speculation that the specific funeral, after October 26, we waited to see the outcome.