Yi Fang NEXTBOOK landing at Jingdong Mall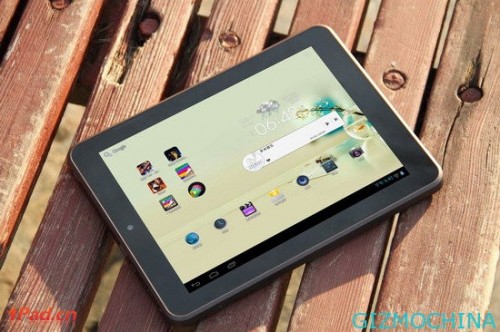 Yi Fang's NEXTBOOK, is the Yi Fang's tablets line series which packs with starting 7-inch, 8-inch and 9,7-inch display. For instance, Yi Fang NEXTBOOK E8 is the one of Yi Fang tablets which sports with 8-inch HD 1024 x 768 pixel screen display, 1.5GHz with Cortex A8 processor, 1GB of RAM and 8GB hard drive for your multimedia storage with expansion options through microSD. Under the same budget deal, you'll enjoy front 0.3 webcam and 2-megapixel rear cameras, on top of being able to output standard and 3D content.

With the emergence of electronic commerce in recent years, more and more users choose to buy your favorite products through network marketing channels. Users to stay at home, all product-related information can be learned; more transparent pricing, but also the power to attract users to purchase items online; Yifang Digital's nextbook Tablet PC following the landing of the Lynx, QQ Mall easy fast mall after success and Jingdong Mall entered into a strategic partner to promote the marketing strategy of the brand electric providers.
Yifang Digital as a well-known brands in the international digital consumer market, has been a continuous network of sales channels, maintain attention; through careful selection and close communication, Yifang Digital finally select the best trading platform with China B2C Jingdong Mall entered into a strategic cooperation, I believe Jingdong Mall strong brand influence and user appeal, providing a strong platform for easy the side nextbook tablet computer online sales support; user base and brand basis nextbook in flat areas, and also become a Jingdong Mall selection and easy to conduct an important reason for cooperation;
The three products in Jingdong Mall on-line starter, 7-inch single-core, 8-inch dual-core, 3G talk, 7-inch tablet, respectively, the layout of the various consumer areas. Follow-up will continue on the line of new products, the formation of 7-inch, 8 inch, 9.7-inch full-line product coverage, the price will range from 399 yuan to 1499 yuan.