Amoi N809 is the upgrade version from Amoi N808, will be released.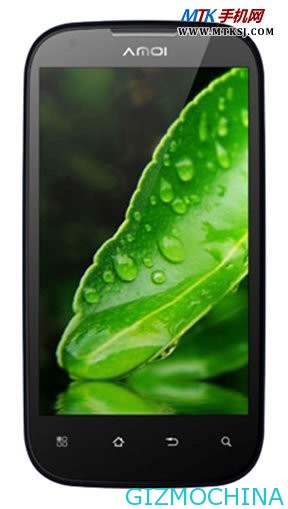 After we've covered the story about Amoi Large V for student, Amoi smartphone will have new family on their products line, the Amoi N809 will coming as the upgrade version from recently  Amoi 808 smartphone, so what's the different?

While Amoi 808 come with MT6575 chipset, the new version will come with MT6577 dual-core chipset. And for the screen, when Amoi N808 come with TFT display, the new upgrade version will come with IPS screen, the new screen will brings high-definition and clear display, while the IPS screen will consume less power from the system.
While we write this news, we don't have a picture of Amoi N809 but we are really sure about the form factor and design is not too much different, you can see the picture of the Amoi N808 above.