Has not been released, the iPhone 5 Appears in Thailand?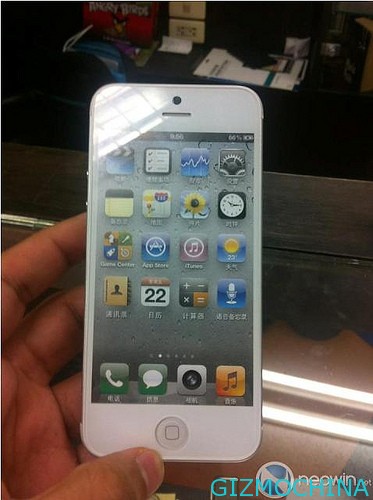 Before Apple unveiled the next generation iPhone, which is likely to be named iPhone 5, there is some rumors and leaked picture on the net. As reported this time, someone who came from Bangkok, Thailand, claimed to have a prototype of iPhone 5.

There are three prototype iPhone 5 photos uploaded to Facebook. The owner gave testimony photos with the sentence: Here, I get to play the iPhone 5 even before Cupertino – at MBK center!. FYI: MBK Center is a shopping center in the city of Bangkok.
Those iPhone 5 prototype is exactly like the photos rumors before, which has been circulating on the internet. Has a 4 inch screen size with 16:9 aspect ratio, so the iPhone look longer than before.
Rear panel design is different from the previous generation iPhone. This time is dominated by aluminum material. However, there is a limit on the top and bottom.
At the bottom, there is a dock connector that is smaller than the previous iPhone, and there are speakers and a 3.5 mm audio jack port. Here are the phone of iPhone 5 from bangkok, Thiland.
Is that the real iPhone 5?, so what do you think? Please give me your comments below: