Will prices of old-iPhone going down after iPhone 5 launched?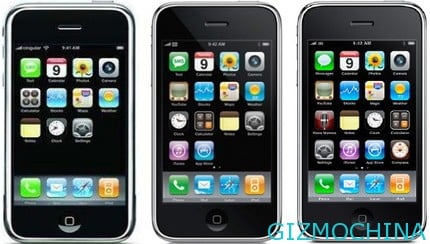 If you want to buy Apple iPhone so you have to wait until iPhone 5 launched, but you don't have to buy a new iPhone 5, just buy an older model because the proce of older iPhone model will cut-off, really?

At least that's happened in US Market now, while Sprint and Best Buy retail stores began offering discounted for $ 50 to purchase iPhone 4 and iPhone 4S. Another Apple retail stores reportedly will soon offer similar discounts, and hopefully in China.
According to relevant sources, Apple will cut the price of the iPhone 4 and 4S in retail valued at USD 50. Thus, the iPhone 4S can be bought from USD $149.9 and iPhone 4 will offers by mobile operator with only USD 50 with the contract.
iPhone 5 or whatever his name was later rumored to make his debut on September 12th, 2012. Reportedly, Apple hired the manufacturers have already started the process of production.
Apple expected to update the hardware specs on the new iPhone. As a quad core processor, the screen is wider and more powerful batteries.
Android smartphone is a row of competitors had already buried a quad core processor and the larger display area. For example, the Galaxy S III, LG Optimus 4X HD, and HTC One X.