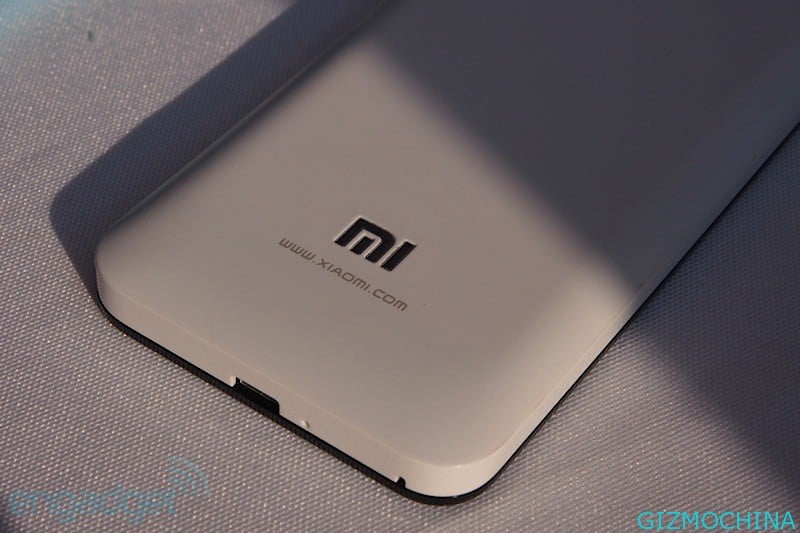 Last year, Xiaomi unveiled the first phone, Xiaomi Mi-one phone, the dual-core 4 inch Android phone with $310 price, the event attract millions of eyes. Today, the story happened again. So how is new Xiaomi Phone 2? Follow us and read this Xiaomi Phone 2 Review.
Xiaomi Phone 2 Review
1) Appearance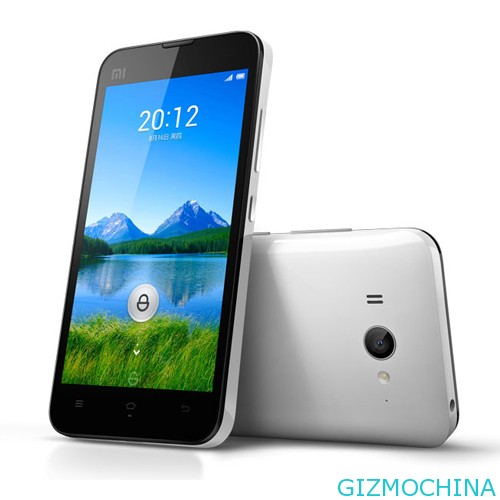 Xiaomi Phone 2 has colorful body, black face with different back cover: white, yellow, pink, orange, black, and more. The new xiaomi phone looks no special design, just like a ordinary neighbor girl. As Chinese old saying, no design is best design.
2) Hardware
Xiaomi Phone 2 own the best hardware, stay the first class. Although it is not big as Samsung Galaxy S III, but the 4.3 inch screen is best size for operatation in your hand, your thumb will touch most field of the screen. The IPS screen part is come from SHARP company, has 1280*720 pixel display resolution, 180 degree visual angle, and 342 PPI, it is even higher than iPhone 4S (326 PPI). The touchscreen also used one glass technology, it merge a pretective glass and touchscreen together, the touch panel is thinner and lighter, and save power.
Xiaomi Phone 2 equip a 1.5 GHz quad-core Qualcomm Snapdragon S4 Pro APQ8064 processor, it is the first time that the new chip powered on smartphone. With a 2GB DDR3 RAM, the new phone will be the king of benchmark. It gain 7787 highest score in smartphone field by Quadrant so far, as HTC ONE X only get 5900 at same testing condition.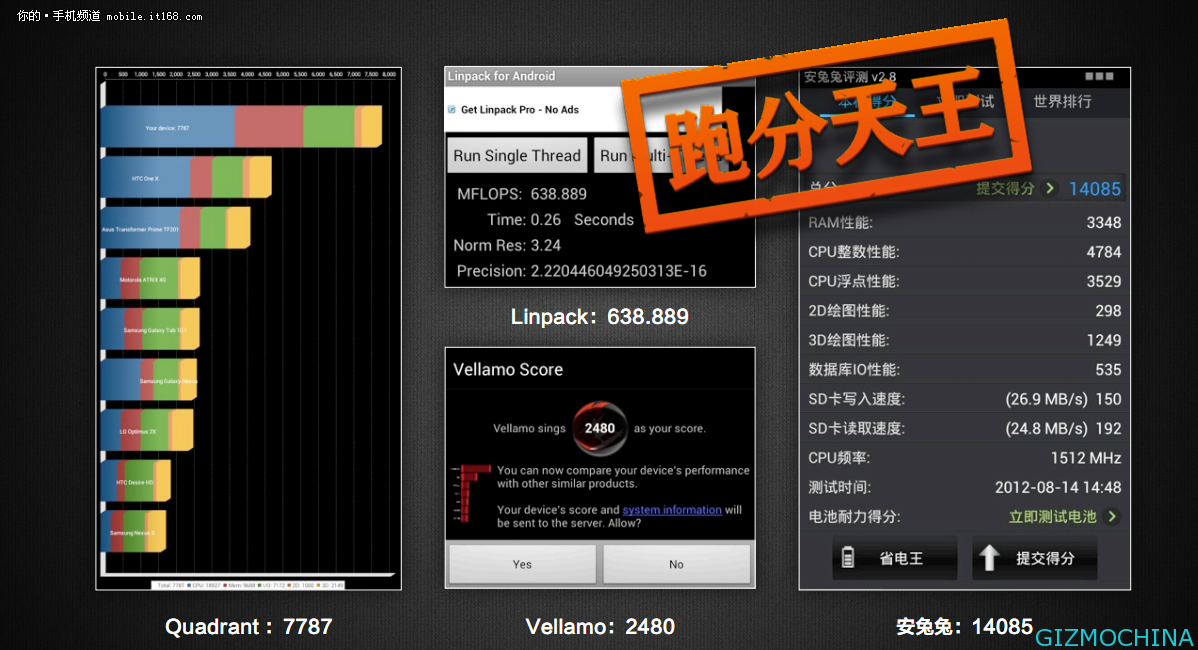 Benchmark Test reoluton: Quadrant: 7787, Vellamo: 2480, Antutu: 14085.
Not only a powerful CPU, the GPU also is exellent. The performance of the Adreno 320 is roughly double the performance of the current Adreno 225 found in the S4 SoC, which equips most LTE phones sold recently in the US. That sounds like an impressive feat, but once you compare it to the competition, you realize that it's not enough. Anandtech has some benchmarks that show it's still doing poorly against the PowerVR SGX543 MP4 inside the new iPad.
3) Camera
As for photography, you get a 28mm 2-megapixel imager at the front along with a 27mm F2.0 8-megapixel BSI camera on the back. More camera shoot samples, please visit our another report at here: Xiaomi Phone 2 rear camera shot samples.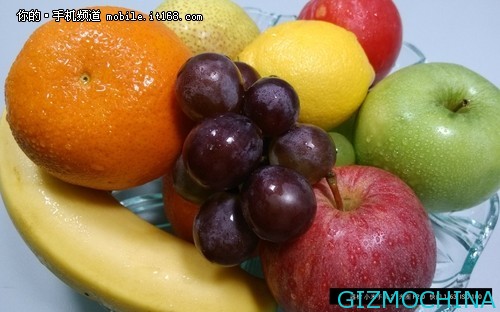 4) Software
MIUI is the spirit of Xiaomi Phone 2, the new device installed the latest MIUI, which is base on Android 4.1 Jelly Bean. It is not just a theme, it bring user better operating experience and tons of theme for free download, including various of locking desktop. About new MIUI, we will write a special review when get the refined engineering sample at next month.
Main specs of Xiaomi Phone 2
– 1.5 GHz quad-core Qualcomm Snapdragon S4 Pro APQ8064 processor
– 4.3 inch multi-touch capacitive touchscreen
– Sharp ASV TFT screen, 720P display
– 1GB DDR3 RAM
– 8MP CMOS camera, auto focus, LED flashlight, 2MP front camera
– High capacity Li-ion battery, 2100mAh
Where to buy Xiaomi Phone 2?