The new Xiaomi 2 white version with black back panel exposure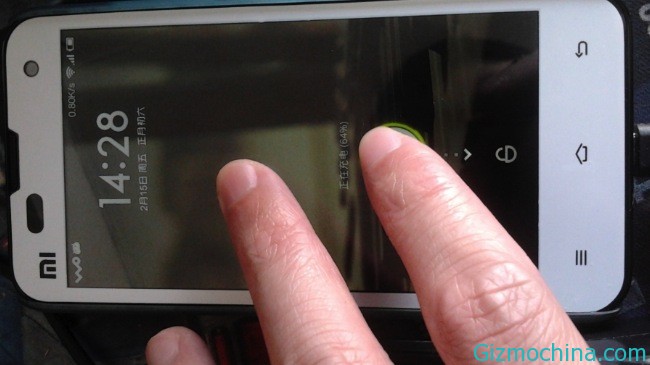 The Xiaomi 2 smartphone has been introduce to the market in mid-August 2012, and now there is the new information from Xiaomi website that teling us about the availability of the new Xiaomi 2 smartphone whcih has white fron cover and black rear cover.

And now we have a leaked photo of those smartphone. It seems that phone is preparing for China Unicom user and the phone is covere with white front cover and black back cover thats look nice an elegant that predesesor.
Xiaomi 2 smartphone is powered by Qualcomm APQ 8064 quad-core 1.5GHz processor, running Android 4.1 Jelly Bean operating OS packs with MIUI V4 systems, sports with 4.3-inch and 720p sharp IPS screen, 8 megapixel rear camera, 2 megapixel front-facing camera, 2GB of RAM and 16GB of ROM, powered by 2000 mAh battery capacity and ( 3000 mAh battery as an accessories). 16GB version has 1999 yuan or around $320 USD, while the 32GB version has price 2,299 yuan or around $368 USD.
Of course, in addition to waiting for the white version of the official, you can buy color film to turn the black version into a white front-facing panel, and you can choose the color cover from official Xiaomi color film as well as pink, blue, and others color you desire.
This phone is the quad-core smartphone and 1080p strong machine whch can connect through the clouds services, The new Xiaomi 2 white version smartphone has the same specs except the front facing color panel. So you don't have to upgrade your smartphone if you've already hold the Xiaomi 2 smartphone.