Xiaomi Phone 2 launched on January 26th for only $321 USD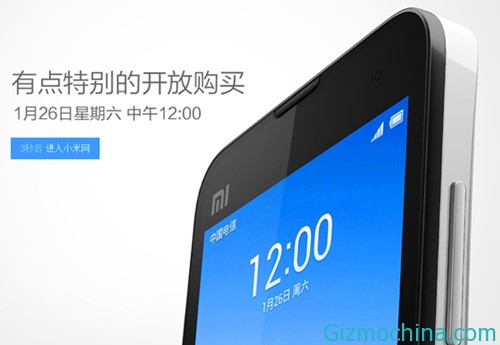 After we have heard the rumor about Xiaomi Phone 2 availability before, is now we have got the real news abot the launching of Xiaomi Phone 2, those phone will already releasing for China Telecom sunscriber on Saturday, January 26th 2013 with only $321 USD.

Xiaomi Phone 2 for China Telecom has the same specs with the first Xiaomi Phone 2 that was released in last year. Both phones have the same features 4.3-inch 720p HD screen, quad-core Snapdragon S4 Pro 1.5GHz, 2GB of RAM, 8 megapixel camera and MIUI V4 based on Android 4.1 Jelly Bean operating system.
The only thing that is different is only on compatibility network only. Xiaomi Phone 2 for China Telecom supports EV-DO network GSM/CDMA2000/1X. This phone is becomeing the first phone which packs with three mobil signal support.