Apple become the world's most valuable company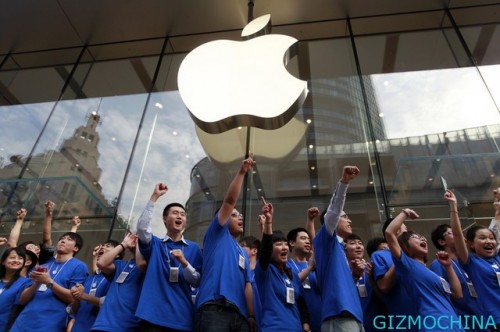 Apple Inc. has established itself into the world's most valuable company based on stock price. US-based technology companies are increasingly leaving Microsoft.

Apple's stock price had touched the highest value is USD 665.15 per share or nearly $ 6 million per share in trading Monday.
Apple's total market capitalization reached U.S. $ 623.51 billion and beat the record that his rival is Microsoft with a market capitalization of USD 619 billion, which held the record since 1999.
"Records are made to continue the positive sentiment on stocks, especially near the end of the year," said Wedbush Morgan Securities analyst Michael James quoted by AFP.
Apple's stock began to rise at the end of last week, amid rumors the giant technology company will launch the latest version of the iPhone, iPad, and Apple TV.
Some analysts predicted, launching the latest version of iPhone ie iPhone 5, will be the biggest mobile phone launch in history.
Apple also predicted would take a significant portion of profits from the trend in the use of smartphones, tablets and gadgets that are connected to the 3G and 4G networks today.
Several sites have been widely discussed that Apple will soon release an updated version of the iPhone, with a bigger screen on next September.