Ultrabook cloning from Shenzhen-based Rahway Technology.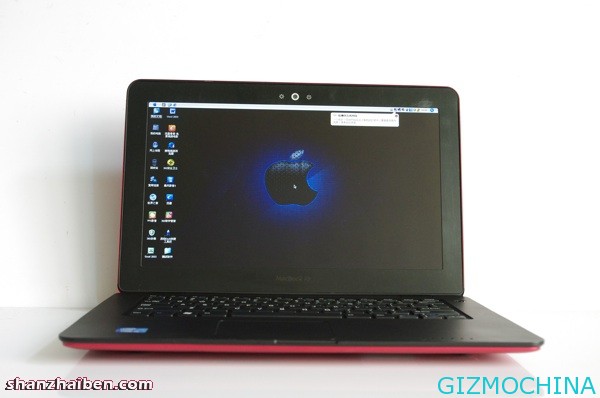 Ultrabook become most popular gadgets recently, because the device has a weight similar to a netbook but has the same capabilities as a laptop. unfortunately some manufacturers have been offering these products at a price that is relatively expensive for most users.

ShanzhaiBen spotted an interesting model from Shenzhen-based Rahway Technology. telah mebuat sebuah Ultrabook yang memiliki spesifikasi cukup baik, with a 13.3 inch, 1366 x 768 pixel display and an Intel Core i3-2350M Sandy Bridge processor. It features 2GB of RAM, HDMI, USB, and even a SIM card slot for 3G capabilities.
The casing uses magnesium-alloy material, similar to the Apple MacBook Air, the battery on this device can not be replaced by the user. Interestingly, the ultrabook is also offered with a variety of color.
To make these products cheaper, SanzhaiBen has installed 320GB harddisk inside instead of using Solid State Disk (SSD) components that why the price is still relatively expensive. even so, ultrabook still has a fairly slim body.