Comparison AINOL Novo 7 Fire with Google Nexus 7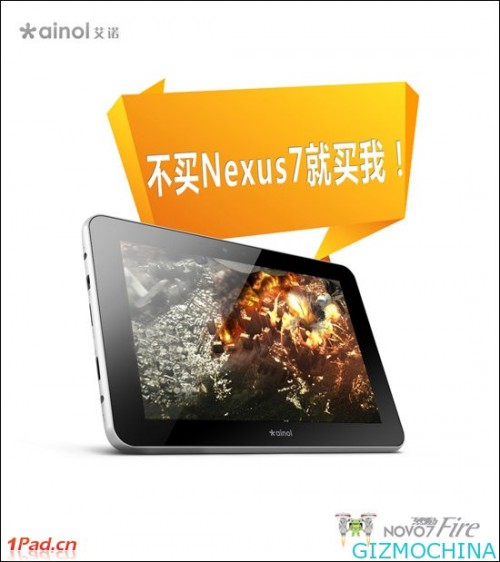 Ainol has unveiled the new 7-inch tablet line with Ainol NOVO 7 Fire, on that name we can guess that's device has 7inch screen size and ready to compete with Google Nexus 7 device.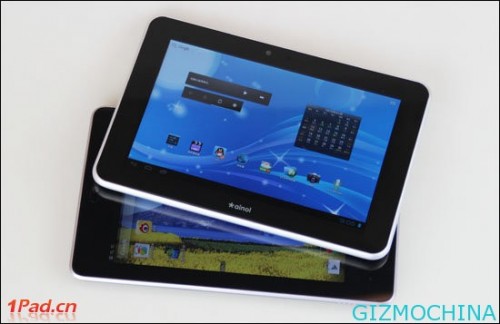 Ainol NOVO 7 Fire powered by Amlogic-M6 dual-core, running clocked at up to 1.5 GHz, dual-core CPU and dual-core GPU chipset, equipped with 1GB DDR3 high-speed memory and capable of 300% performance; the screen also adopted 1280 x 800 IPS high-resolution with ultra-clear wide viewing angle so, you can see the screen with variety of angle without reduce the brightness quality.
The Ainol NOVO 7 screen is same as the Nexus 7, since NOVO 7 has 1280 x 800 pixel resolution, with the super-wide viewing angle IPS screen is improved native IPS screen material, processing good color output, good viewing in any variety of angle and the the NOVO7 Fire has 216ppi pixel density, this makes NOVO7 Fire become one of the device which has the 7-inch ultra-clear screen tablet on the market today.
Here are some picture, which comparing Ainol NOVO 7 Fire with Google Nexus 7, since both device has the same screen resolution (1280 x 800) and same pixel density (216ppi).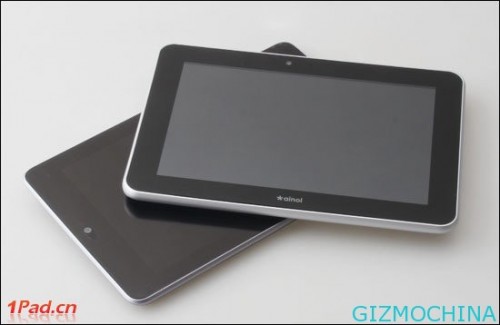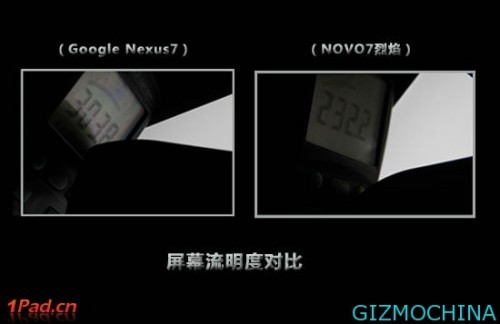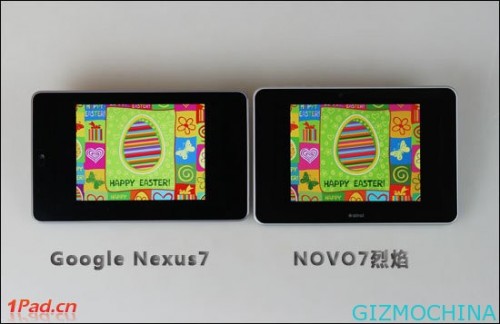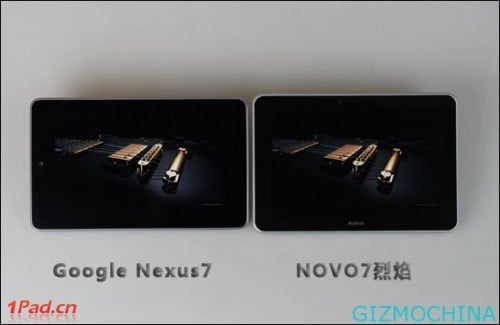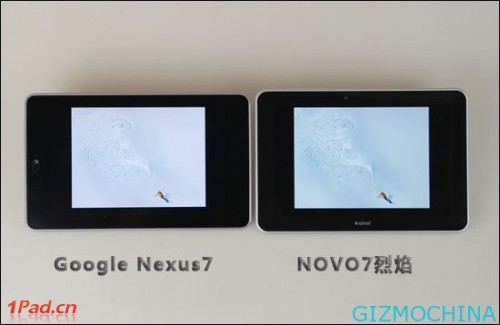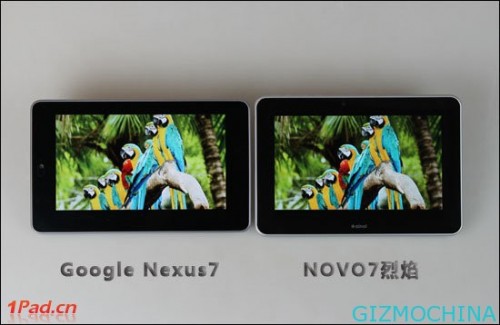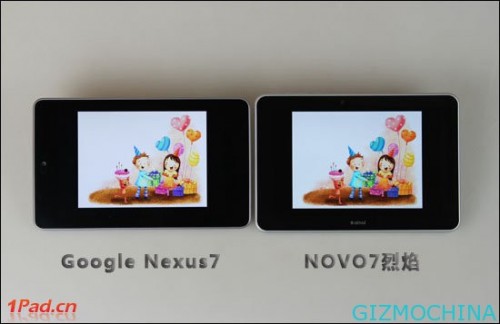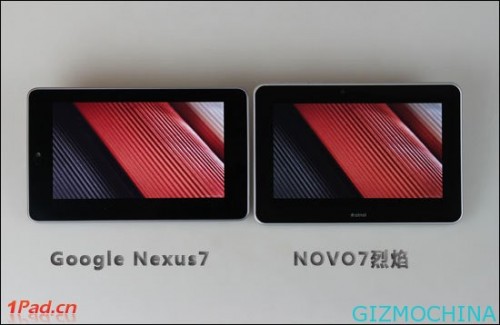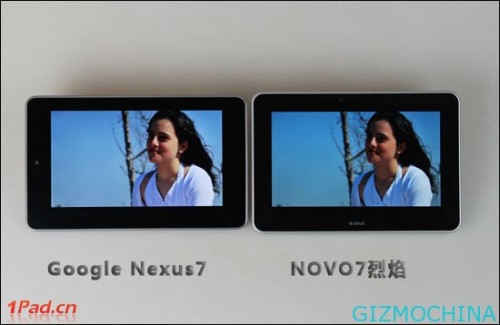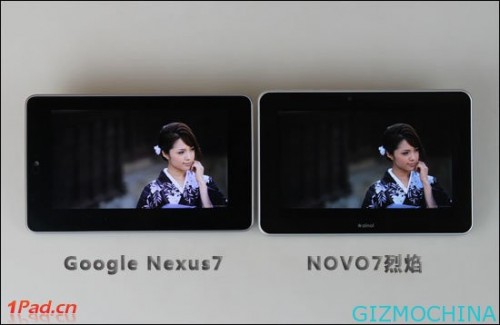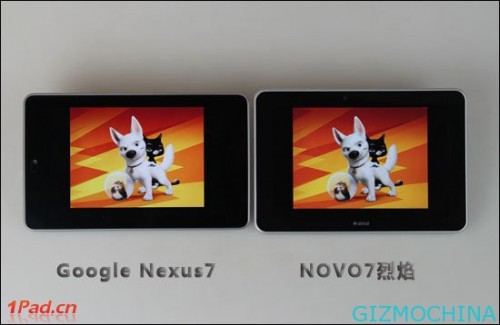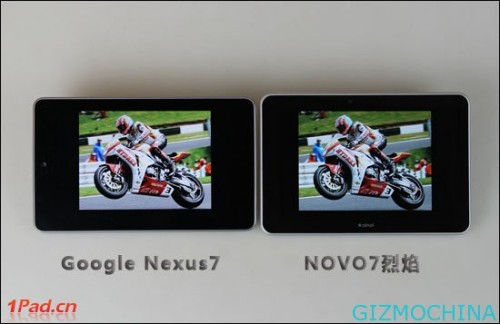 Comparison between both device is very obvious, both devie trying to show variety of color, from dark color to bright and contrast color. We can see on the picture above, that both device has brighte and gergous color from the IPS screen display. But NOVO 7 Fire produce little dark when viewing bright color, NOVO 7 produce warmer color when viewing dark object while Nexus 7 priduce natural color. But when both device showing brightness color, te NOVO 7 Fire produce slighty soft warmer as Nexus 7.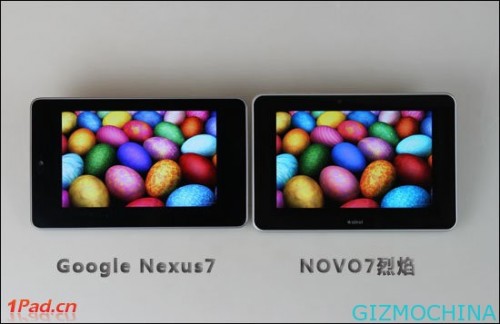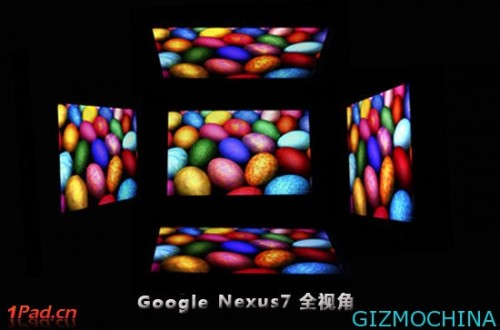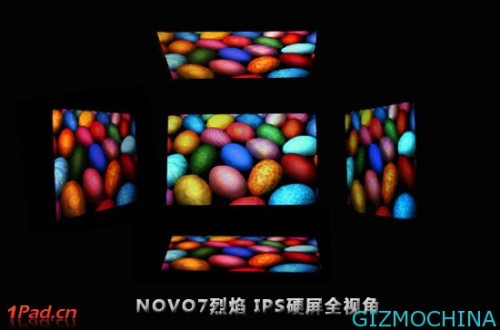 Both device also produce good color when viewing in variety of angle, since both device has same pixel and screen density IPS screen display. And both device can producing good viewing for text for the user who always using tablet device as an e-Book. That NOVO7 Fire with Google Nexus 7 has the same high-resolution, ultra-clear screen, text processing, and comfort for eyes to read.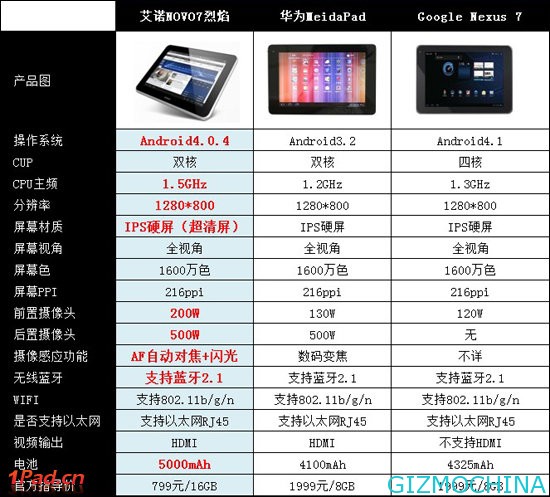 You can see from the table above, the Ainol NOVO 7 using 1.5 GHz processor while Nexus 7 only powered by 1.3GHz processor, while the screen resolution is same, but NOVO 7 has bigger battery capacity with 5000 mAh battery, while Nexus 7 only has 435 mAh, all device support HDMI output but the important point of those device is price, NOVO 7 Fire has cheaper price tag than Nexus 7, so go to Android-Sale.com to order Ainol NOVO 7 Fire for you today.