AIO PC, The new All-in-one PC from Samsung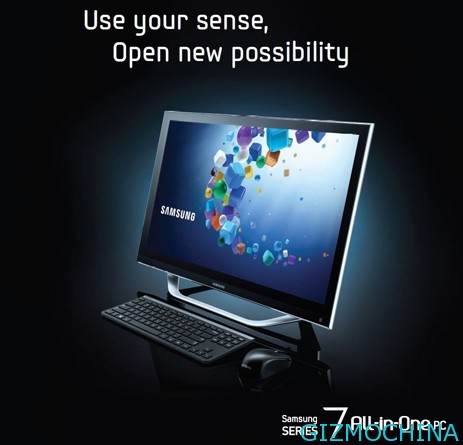 Samsung has just officially introduced All-in-one-PC AIO Series by Samsung. Unmitigated, a South Korea -based company are also introduced two series of AIO PCs, the Series 7 and Series 5.

Samsung AIO PC Series 7 using Windows 8 OS that comes with multitouch capabilities up to 10 points. Those PC is also available in two versions, the 23-inch version and a 27-inch version, both of which have full HD 1080p resolution. This PC also comes with support for gesture recognition.
For the 23-inch version, Samsung packs with Intel Core i5 processor that comes with 6GB of RAM. This system offers up to 1TB of storage with Intel Graphics 4000 GPU. Meanwhile, the 27-inch version uses Intel Core i7 processor, with 8GB of RAM, 1TB of storage capacity and 16GB VGA. You can get the 27-inch for $ 1,699 USD.
While the Samsung AIO Series 5 offers 21.5-inch screen size. AIO PC is sold at a cheaper price than the Samsung Series 7, which is $ 749 USD. This AIO PC uses Intel Core i3 processor, 4GB of RAM and 500GB of storage. Regarding availability, AIO PC will available in the market on October 26th.