Fake Meizu MX phone appear in Chinese market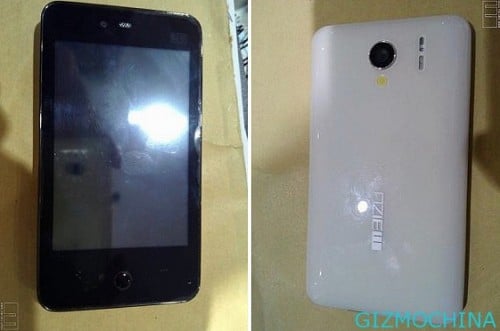 Meizu MX is one of Chinese phone brand which has a good quality, thats why there is another manufacturer who want to stolen their design and popularity. So, becarefull if you want to buy Meizu MX phone, because there is a fake Meizu MX phone on the market.

If you see and comparing the real-Meizu phone with the fake version, they are look same design, except on the fake version the size is bit-smaller. While the fake version has two simcard slot inside.
Don't forget to open the battery cover to check the sim card slot and you can see the font syle from the top of rear body inside, there is no Meizu but "M3IZU" with has same font-style design.