Google and Apple CEO holds the secret talks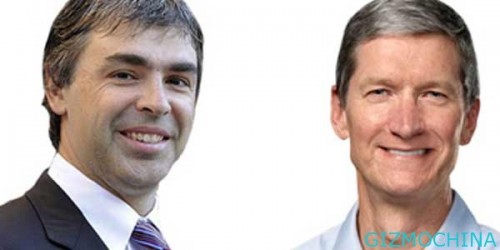 Google Chief Executive Officer, Larry Page and Apple CEO, Tim Cook is rumored secret talks to discuss intellectual property rights, including the issue of a patent dispute between them.

Patent feud is likely to continue, even though Apple has come out as the winner and the more confident the next attack. But the source said the two Google and Apple leaders have secretly talks about the patent issue.
Page and Cook is expected to return to talks in the coming weeks, although no date has been set by the two companies, the sources said.
A source told Reuters that the meeting had been scheduled for Friday (31/8), but was delayed due to unspecified reasons.
Apple and Google seems to be trying to keep the lines of communication at a high level in tracing Apple wins patent infringement case against Samsung, which uses Google's Android operating system.
However, both the Apple and Google declined to comment on the news of the emergence of secret talks between the two leaders of the giant companies.
Apple has winner over Samsung in U.S. courts last week, it seems Apple will attack to Android operating system, according to sources, the two companies officials met to hold a 'ceasefire'.
Google seems to be aware that the Android operating system has the potential to attack Apple, Apple won a patent since the Samsung is a patented software, and software used Samsung is Android.
If Apple is attacking Android and Apple win, Google not only has the potential to pay damages worth billions of dollars, but also must prepare for the worst, ban Android devices.
The rivalry between Google and Apple increasingly heated in recent years as the popularity of iOS and Android operating systems, both of which dominate the smartphone and tablet markets.
Even the late founder of Apple, Steve Jobs has said that it will continue to attack Android because Android has cheating the Apple iOS. Apple has been remove YouTube and Google Maps from the iOS 6 as the latest Apple's operating systems.