iPad Mini using iPad 2 specification?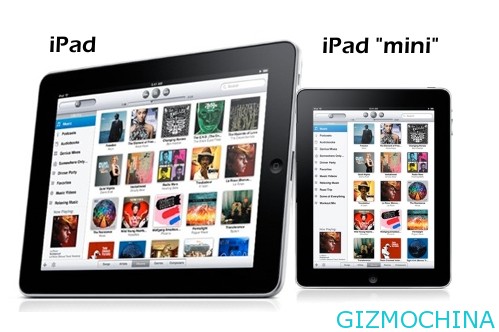 Rumors about a 7-inch tablet from Apple is continues to circulate. This time based on the latest information from the Instapaper app developers who say that the iPad Mini is made from the basis of the iPad 2 specs.

Reported from the source, a log file from Instapaper app shows interesting facts, namely the emergence of a new iPad that comes with the name iPad 2.5 and iPad 2.6 is expected iPad Mini series name. iPad 2 with 16 GB of storage capacity identified by applications as the iPad 2.4.
Instapaper founder Marco Arment has speculate, iPad 2.5 and 2.6 is a new model of the iPad is the iPad Mini allegedly made by the iPad 2-basis.
Until now the subject of the series code and iPad 2.5 and iPad 2.6 is still debated because until now there has been no confirmation of the presence of the Apple iPad Mini.
iPad 2 tablets devices brings Apple A5 dual-core processor with 1GHz speed. This device has a screen measuring 9.7 inches with a resolution of 1024 x 768 pixel multitouch IPS In-Plane Switch (IPS). While the iPad Mini is expected to carry this specification with a 7.85-inch screen.
Apple brings the iPad Mini is actually outside the box that has been applied to the late founder of Apple. Steve Jobs once said that a tablet with a screen size under 10 inches will not be successful.
However, Amazon Kindle Fire, Samsung Galaxy Tab 7 and Google's Nexus 7 that carries the 7-inch screen as best selling device with low price, Apple seemed to be tempted to play in the 7-inch tablet market with the iPad Mini.