Lenovo A660 smartphone: Waterproof, dust-proof, dual-SIM, Android 4.0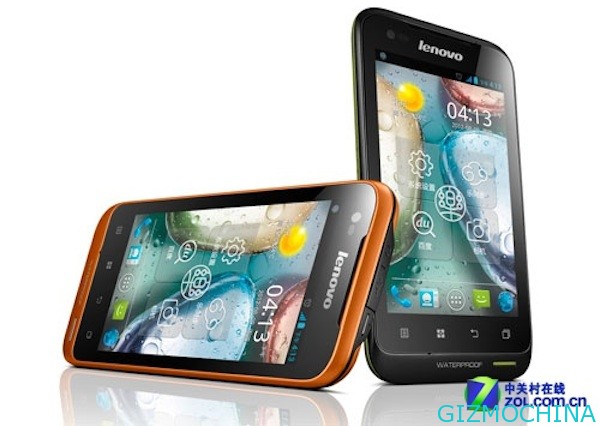 Today Lenovo is announcing a new Android 4.0 Ice Cream Sandwich device called the A660. It's dust proof, water proof, and it even has two SIM card slots.
Most user need a powerfool smartphone not just only offers with lots of smart application and features but they need a strong device, thats why Lenovo built the Lenovo A660 It's dust proof, and water proof for outdoor user, since this phone has IP67 certification.

This phone packed with 4 inch screen size (800 x 480 pixel), powere by 1 GHz dual-core processor, equipped with 0.3 megapixel front-facing camera and 5 megapixel rear camera. In addition with 10.5mm body thickness.
Interestingly, this phone also has dual-sim card slots, its seems this phone is for Chinese market and probably sold in Asian region since the most Asian need dual-sim card for their mobile phone.
Unfortunately, there is no information regarding the price.