Motorola HMC3260 is the Android cloud-based PC for Chinese market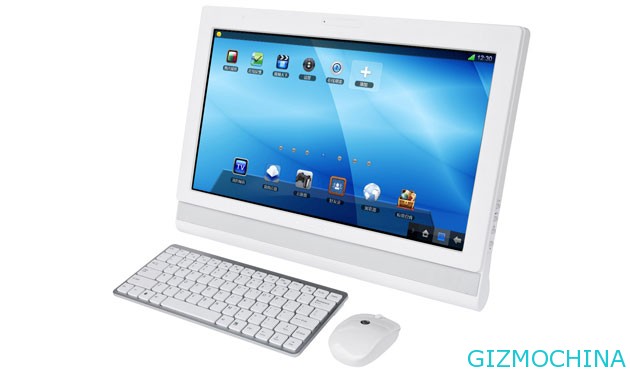 Today, there is much product using cloud-based services, It seem the cloud service will be more popular in China just because Motorola is preparing Motorola CloudBB HMC3260 is Android cloud computer for Chinese market.

This is not just an ordinary personal computer, since Motorola has packed this product with lot's of entertainment using cloud-based terminal for several broadband services such as game, video, and other on-demand services.
This computer running Android operating system, sports with 18.5 inch screen size, is ideal for work and entertainment device, becaus this device can support for digital TV, movie, web browsing, game and other DOCSIS-based on-demand service. In addition, Motorola CloudBB HMC3260 also has USB 2.0, Ethernet interface.
This is the first Android-based home broadband terminal from Motorola, this cloud computer products to achieve integration between the Internet and the television networks.
Regional Manager & Vice President of Motorola Mobile Asia for Family Business Department,Kevin Keefe spoke in conference, "Motorola CloudBB HMC3260 is not only a broadband connection to provide consumers with the terminal, this cloud computer to provided several entertaining system from China Digitial TV Media Group to watch on-demand video, launch games and applications, and access other cloud-based entertainment services."